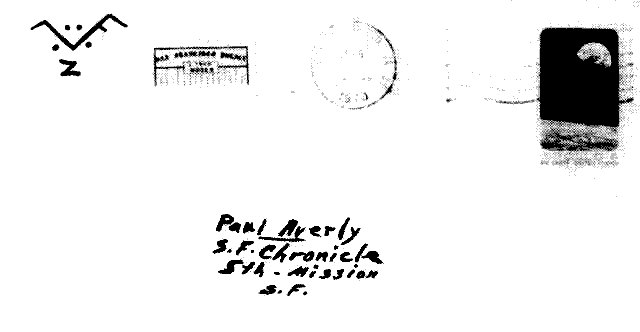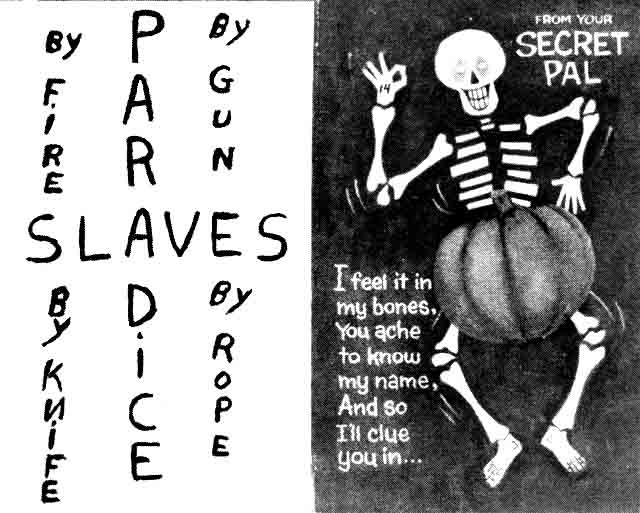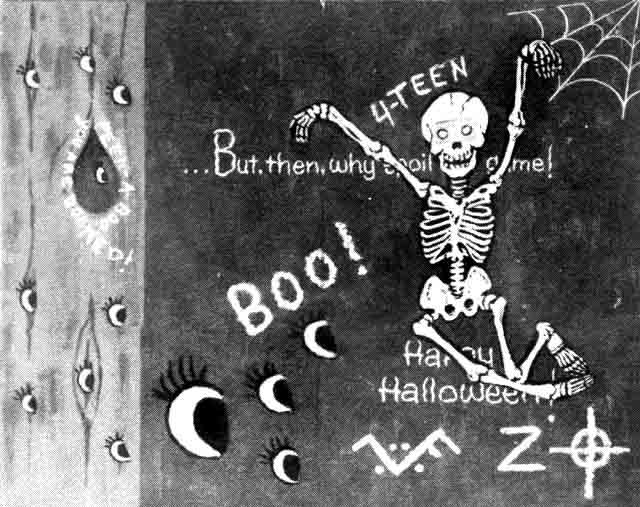 oh no there goes SPF again on a kook rant about the halloweeeen card!! lol anywhoo I  noticed something, if you notice first the envelope "paul avery is spelled wrong and part of it is underlined the letters LAV on the envelope which is addressed to "paul averly" so with that in mind what i thought was "well what if that means in some way to split up or exclude the "lav" in the halloween card , you will notice that on the left side of the card and if u imagine a line going horizontal and vertical it excludes the paradice and lav so then the only letters if u count them on the left side which would be just "by , fire , s, by , knife. and on the other side the right side the letters would be "by , gun , es, by, rope . now on the left side the number of lettters comes out to "14" and on the right side it comes out to "13'' which made me think of within the halloween card on the skeletons hand 14..and in the other part of the card "4-teen" and also there are "13" eyes on the tree and it also says peek a boo you are doomed" or something to that effect ..and i also thought of the one postcard "its just one big thirteenth" which also there are "13" dots or punch holes ..
" San Francisco Chronicle
S.F.
Mon. Oct 5, 1970
Dear Editor,
You'll hate me, but I've got to tell you.
The pace isn't any slower! In fact it's just one big thirteenth
13
'Some of them fought it was horrible'
P.S. THERE ARE REPORTS city police pig cops are closeing in on me. Fk I'm crackproof, What is the price tag now?"
So just thought i would post this , dont know if it means anything but just thought that maybe someone would add some of their thinking along these lines regarding these  communications ..I have often wondered what it all means I know this is probably sounding crazy and hard to understand my thinking on this but as i have stated in other posts its just my way of putting it out there kind of like talking outloud