Have some time to get out and shoot today. Weather is cooperating so far with temps in the mid 50's and mostly cloudy. Sun expected later today. I am experimenting more with my LD on Nitrogen. It does great off the small tank – I have ordered a larger tank for ventures/treks into the woods. I don't think it is really necessary as I get a bunch of shots from the tank before coming off the regulator. Haven't counted yet – but it is a lot!
Here is a rest I made from some old foam and a towel: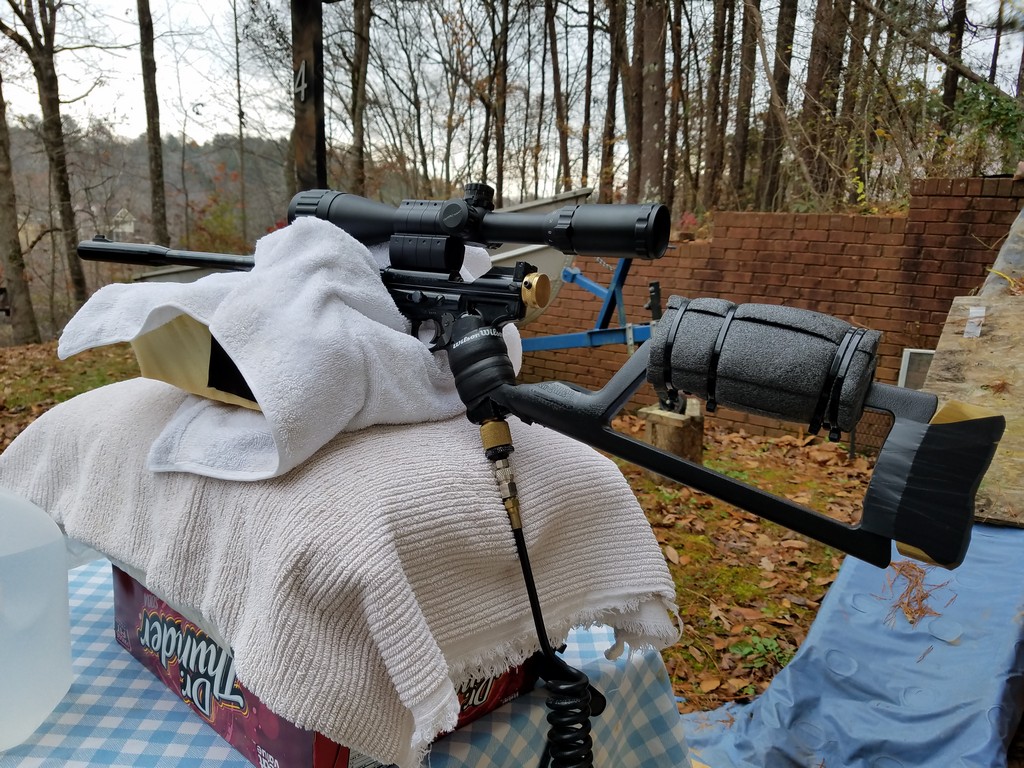 It is pictured on my outside shooting bench. I do a bunch of just target shooting. I have also managed to carve a total of four FT lanes into the woods with three critters per lane. The furthest out is at 50 yards. Here is where I am just letting the tank sit for now: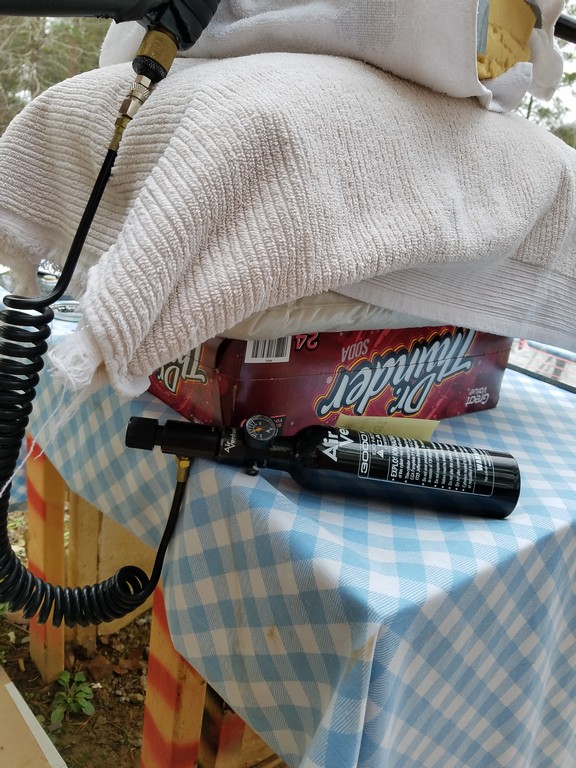 Just have to keep an eye on it so I don't pull it off the bench when loading or when sighting in on a target etc. Speaking of targets here is a view of the target board that is about 27 yards in front of the bench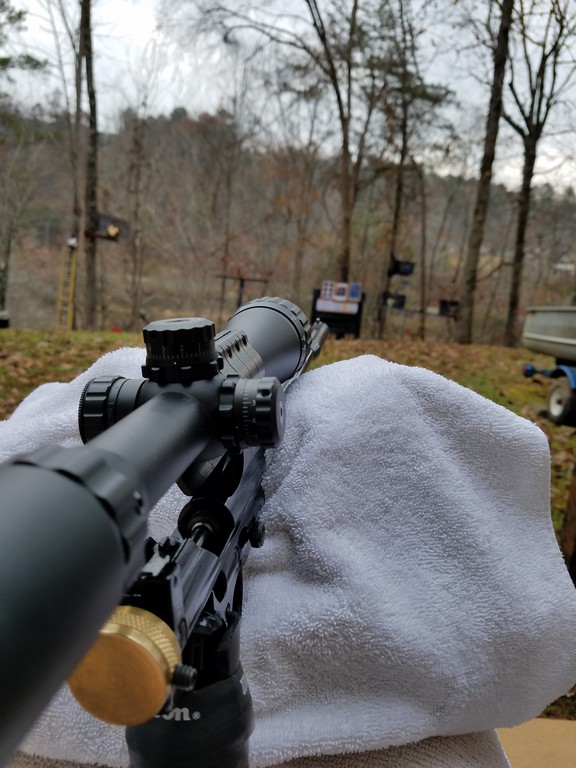 I saw a squirrel running down a tree and went in pursuit. For that good thing I had on cargo pants and the smaller tank as it went right into my leg pocket as seen here: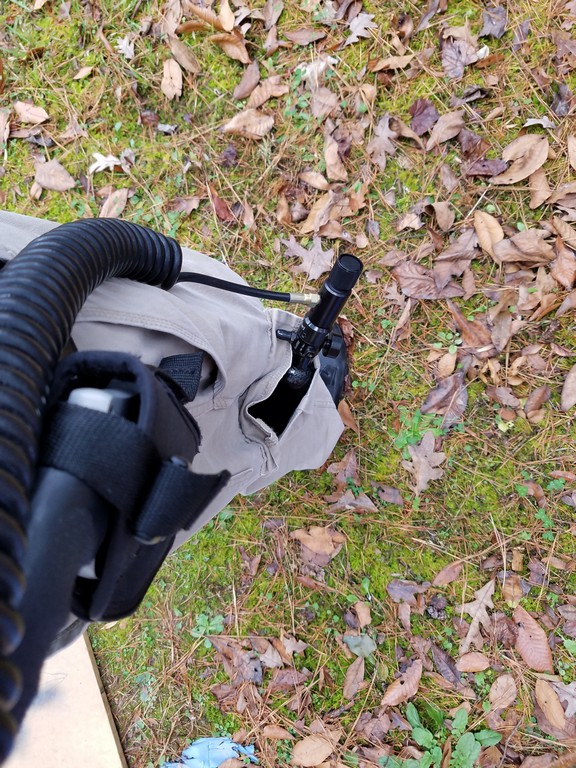 I tracked it for about 10 minutes and then lost it in some thick undergrowth. They are scarce this time of the year – it was an exciting hunt though.
~GOD BLESS~
john