This pic is what scope I have had on my RAW HM111X .25 since I got the rifle new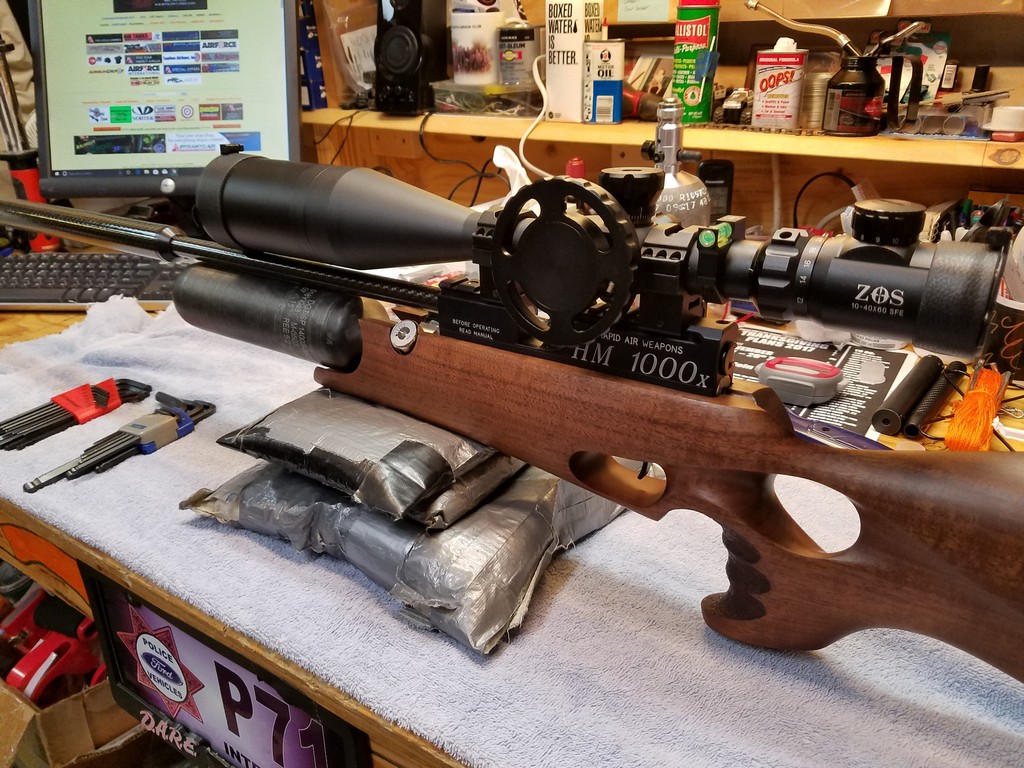 It is a Amazon or ebay special - a real treat from China a ZOS 10-40 with the "Y" recticle. Nice side focus and I liked it. But after posting a pic here awhile ago someone posted that it was a shame to have that rifle and have a $99 scope on it.
Some time I switch out scopes on my rifles just to keep things interesting. That sometime was this past weekend. I removed the scope from my FT rig (as it is off season) and promptly mounted it to the RAW.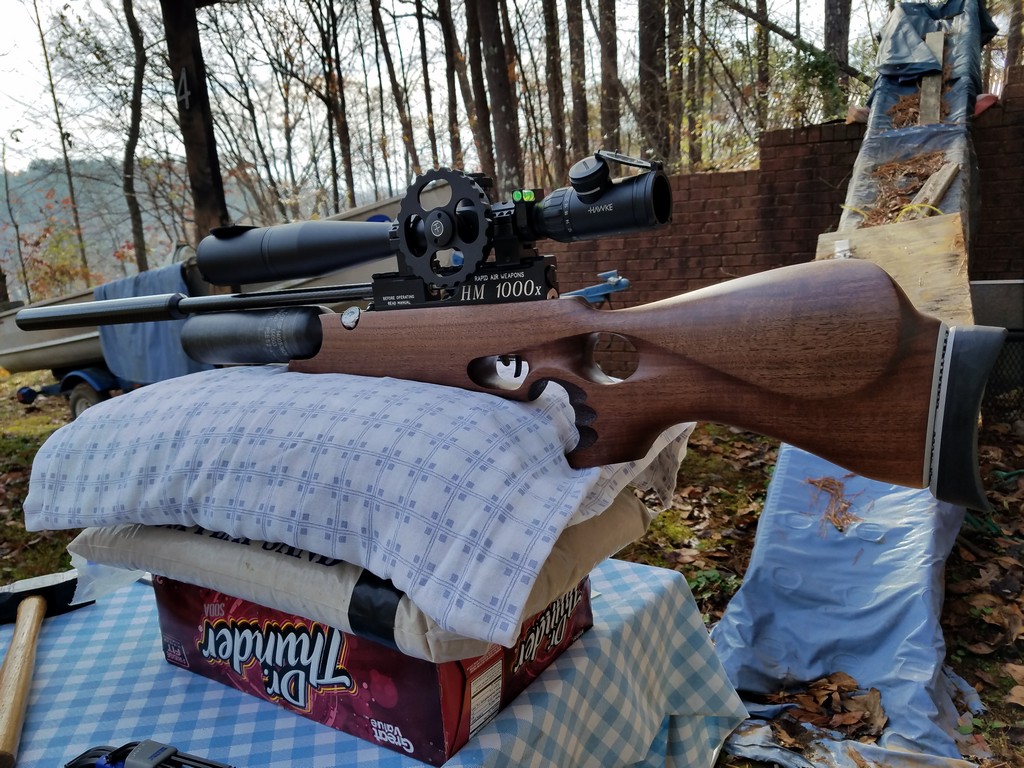 It is a Hawke AirMax 8-32X50 with a small wheel. Range finds great and has the AMX recticle. Man what a difference! I was so pleasently suprised. Sighting it in took one magazine. Then I was dead on nuts accurate after that. I have a right hand magazine to feed the beast so the wheel can be used.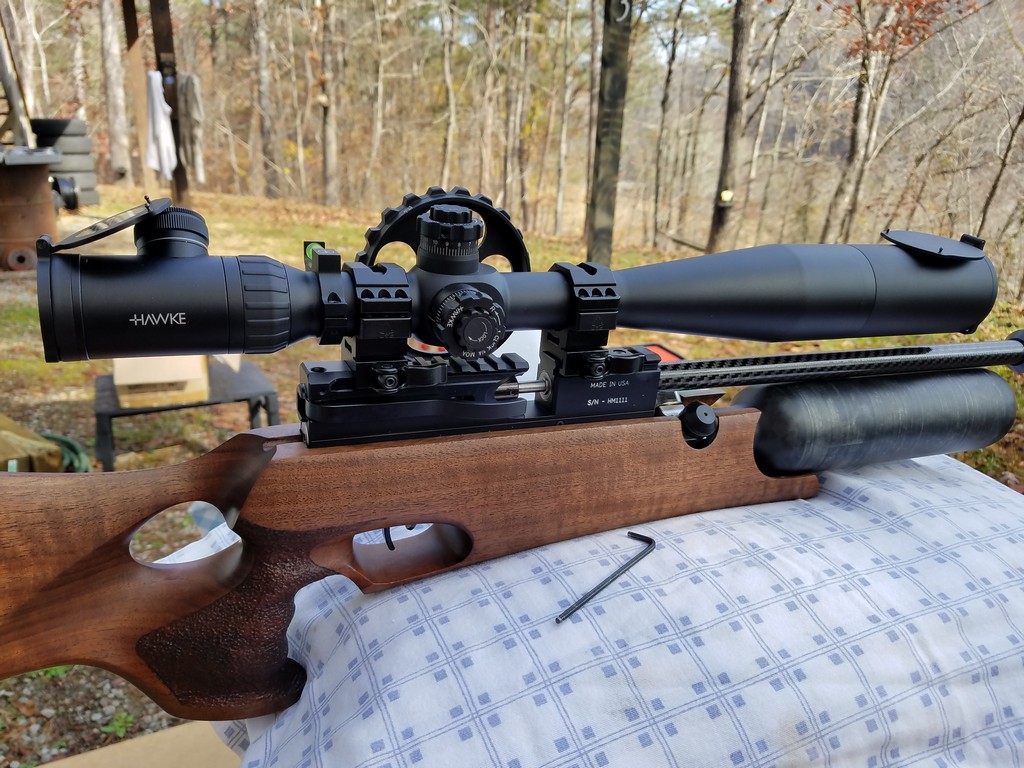 Fun switch that might have found a new home.... Now what to do with the FT rig?
~GOD BLESS~
john