My Mrod CP-1M chambers pellets rather hard (worst so far being Winchester 9.8 gr round nose, plinking ammo). But all types/brands of pellets that I have chamber harder than what I'm used to. The bolt works smooth if no pellet is chambered. The rear of these Winnie pellets also tip upwards just as the head hits the 90 degree edge or lip. Pushing the pellet in by fingertip helps some w/the tipping but it's no easier to chamber.
The pellet on the left side in each photo (same pellet in each view) was chambered then carefully pushed back out the breech. Pellet on right is an unchambered pellet of the same type.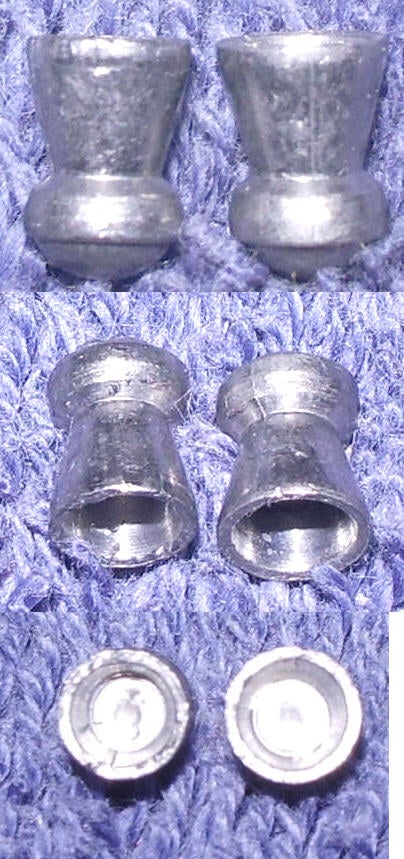 Below is the lip I'm referring to: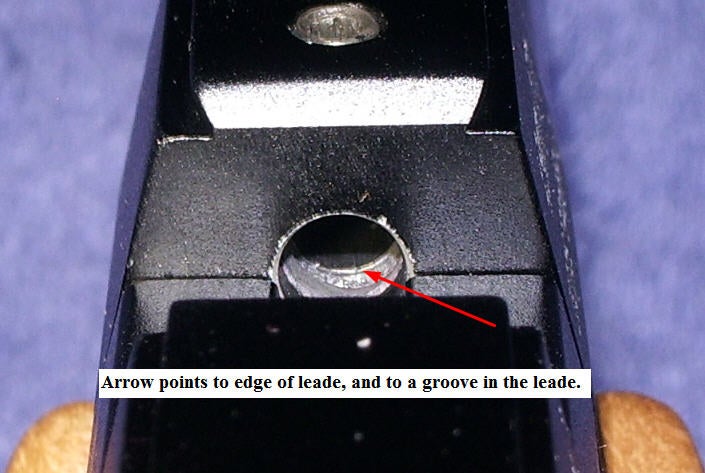 My questions are:
1. Does the edge need to be smoothed so there's a softer transition than the 90 degree lip?
2. Is there a diagram or blueprint of a .177 pellet gun chamber/leade available?