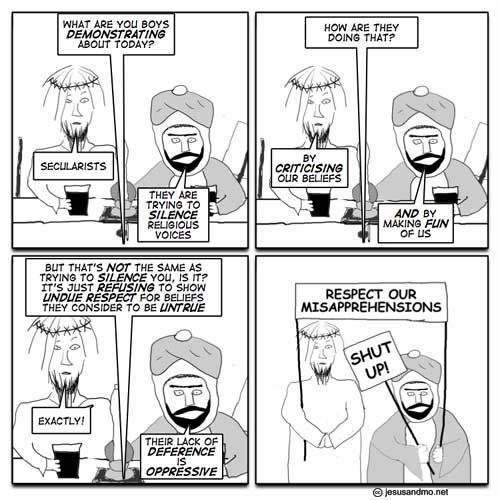 You earn respect for your beliefs, you dont get them by calling them "suck boys" just because they ask you about your "guy in the sky" philosophy.
I'm surprised you havent flown a plane in to a skyscraper yet to get your point across.
However, I guess killing 100's of thousands of innocent Iraqis and Afgans probably dwarfs that guy with the other one true religion yo prove that your sword of gods is bigger than anyone elses, wouldnt it?
Good one Dubya, the solution killed 100 times the number of people the problem did.
True Christianity wins over true Islam!
Time to question what you know, because it obviously aint so.