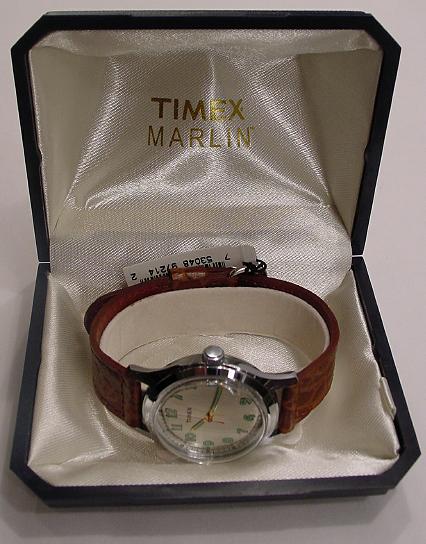 If you want the short review, it pretty much rocks!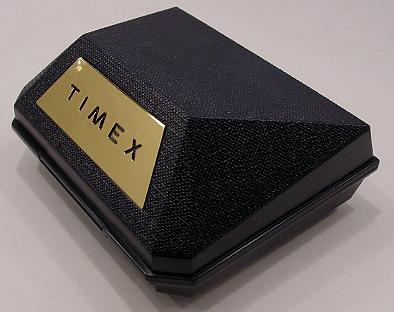 I was wondering about this new line from Timex, as it had been mentioned here a few times. I wrote Timex recently, and got an pretty quick email back from Samantha, who told me that it was being sold through Target Department Stores, but not through their website. Well, today I visited Target, and sure enough, there they were.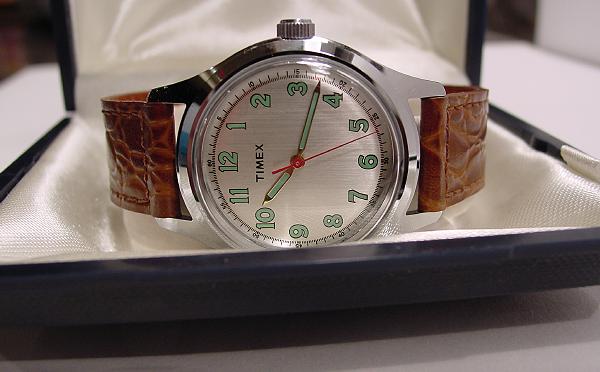 The line is officially called the "Heritage Collection," and was in a cabinet display with a blowup of a vintage ad, featuring a stylyish woman wearing a watch in which the watch dangles, like a charm, from a wrist chain.
There were maybe fifteen different styles, men's and women's. Two were called "Marlin," about four called "Electric," one or two called "Catavina," a folding small watch/clock in a cushion case (two examples) called "Fairview," a PW called "Yankee," and several examples of the very small ladies watches with elaborate bands, from 50s.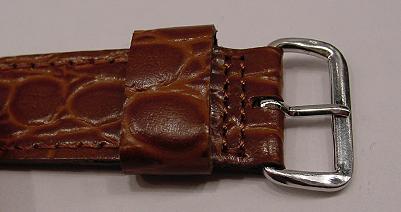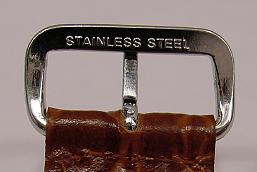 The little folding box/watch was very sharp looking, about the size of a pillbox, but I was not sure what I'd do with it. The Electrics looked pretty good, but they didn't say "Electric" on the dial, only on the box, and this disapointed me a bit. There was one Electric with a cream colored dial, which I think was a pretty good attempt to re-create a vintage, evenly aged patina! Of course, all of these were quartz watches, the entire line.
Most seemed to be selling for 34.99 USD. The Marlin reproduction I bought was designed very carefully to be as close as possible to what is emerging as the "most famous" vintage men's Timex; one of the 1954 or 1955 versions of the original Marlin, with green luminous numbers painted on a brushed (aluminum?) dial, fine black borders around the luminous numbers, outer minute track in black and white, yellow-gold minute and seconds hands, spindle-shaped red seconds, and lest we forget, "Waterproof" above the six, in red. This repro dial is very very close, and I give a lot of credit to the designer. Even the metal of the dial has the same straight brushed fine lines, of the original, which I thought was very impressive.
Sure, I'd love to have had the "Waterproof" designation, but I'd think even for a vintage repro, they would run into trouble if they'd printed it. The Timex logo is slightly different, and the seconds hand is stock parts, not specialty made in the beautiful spindle shape, with almost a diamond shaped counterweight. But these are the comments of a self-described vintage Timex fan, so I am going to be be critical. The size is pretty much identical to the original, the designers resisting, possibly, an urge to make a larger version. The case is in the same style, and in keeping with the original is plated metal, rather than steel. The crown, like most quartz crowns is not very substantial, not like the larger crown on the original, but it's not tiny either.
The watch came in a period-looking plastic clamshell case, lined by satiny type cloth, with "Timex Marlin." Unlike most watches sold today, it is displayed "laying down" in the case. Each open case takes up a lot more room than the cases of most other watches you see for sale, and the window display was appealing.
The only real complaint was the strap. It does have the same type of stamped buckle from that time period, though in steel, with the single fixed loop for the free end. It is leather, but it's not a real quality strap, either in the quality of the leather, or the construction. But for 34.99, I guess I can't complain.
See some more pictures below. All in all, I love the look of this watch. For a vintage line, I think Timex did a pretty good job. I think they kept it as authentic as possible. Can I deal with the quartz? I am still not sure, I might not, but we'll see.
Let me know what you think? I wonder how the line will do. It might be a test market, the Target stores. Interesting they came out with the line, actually. They must have gotten wind of the fact that some people are interested in vintage Timex watches...