Seeking Info Re: Timex V-Conic Models
I've heard that this model Timex is considered very collectable. Anyone have information or photos? Thanks.
---
I may be mistaken, but weren't all of the movements, or most of them using the V-conic movement? This uses a balance wheel in which the staff of the wheel ends in a "V" and this V sits into a cone shaped receptacle. This was supposed to eliminate the need for jewels.
---
You can see how it gets its name.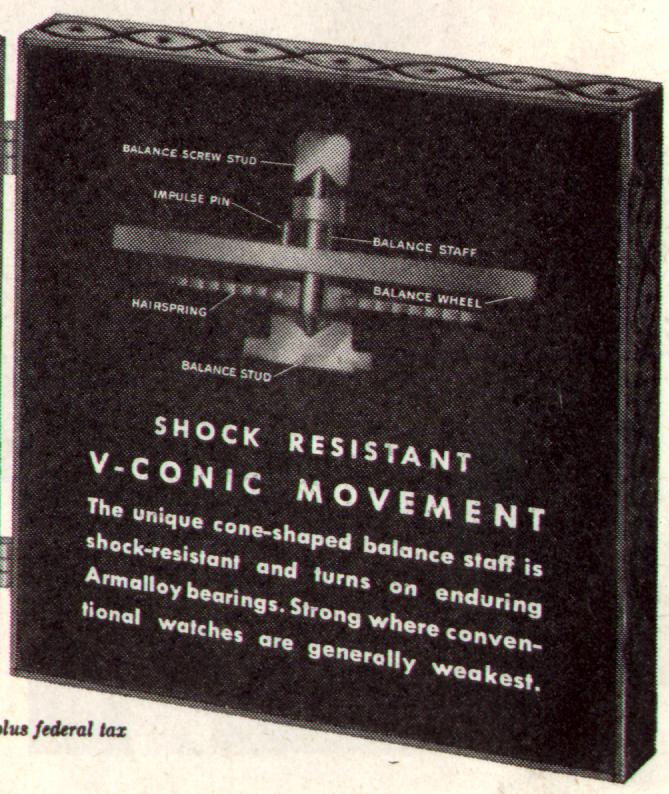 ---
that the V-conic watches were named to the list of top twenty watches of the 20th century by American Time Magazine( go to
www.americantime.com
)
---