It's not easy to learn your eye see little details that are so important for our hobby, the thin line between original and fake has become the difference between 20K & 120K when we look at the Ref 6265 with or without Paul Newman dial for instance. Logically the gap in price between original Rolex made or fake has become bigger since collecting Rolex is having worldwide serieus interest. Restoration and enhancement techniques taking into consideration, it's become really hard to spot a pure example. I like to share some little secrets about it's beauty that make us fully understand that the Paul Newman Daytona's is the icon Rolex model for most of us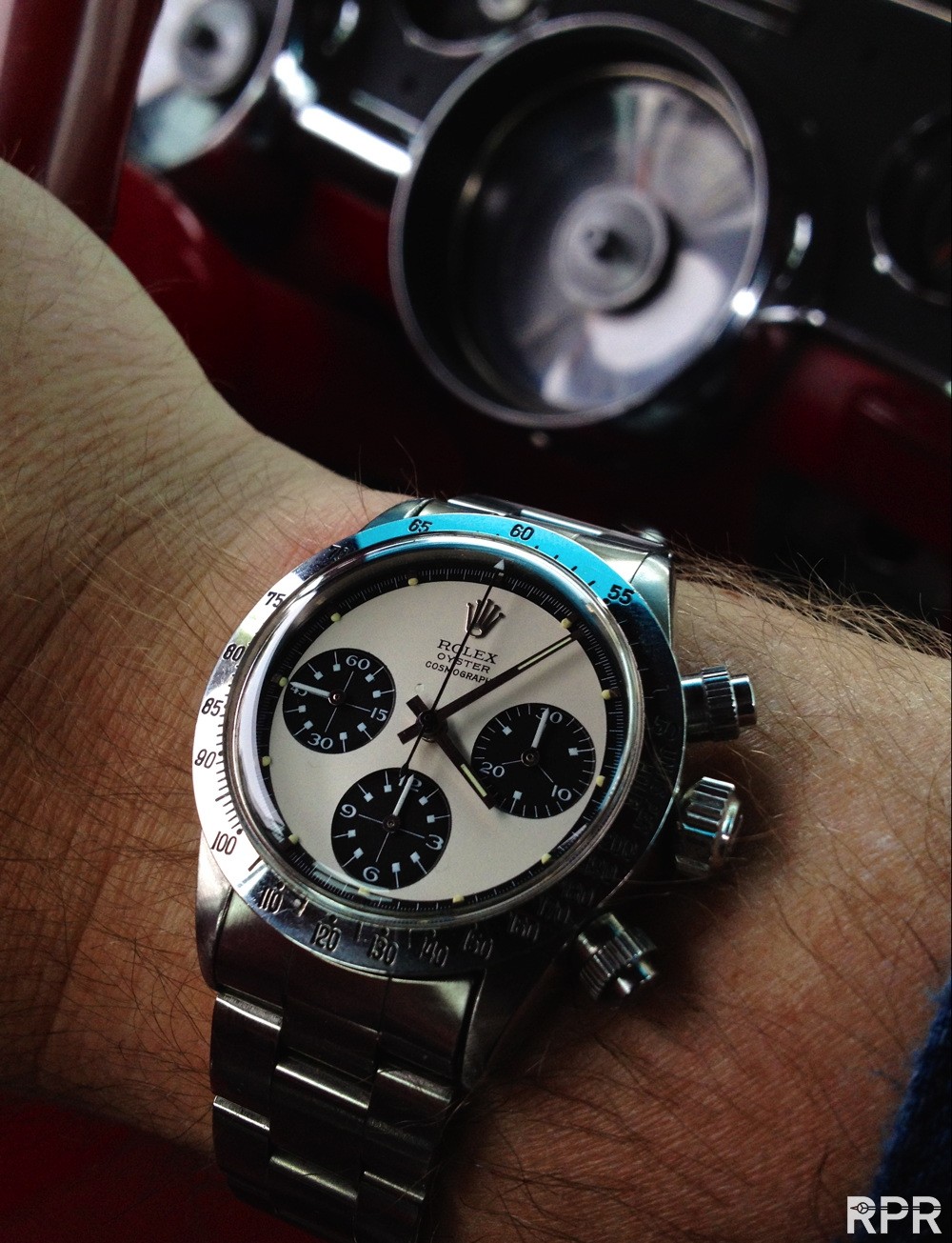 Today I wanted to show you a study from Pucci's book about the steel MK2 Paul Newman Oyster Daytona's from around 3 million serial number. So we're NOT talking here about the MK 1 Ref 6240 Paul Newmans but the later Ref 6263 & 6265 Paul Newman's where we see that Rolex used the transitional 2 colored ref 6262 dial as donor for their last batch ROC's.
The secret we see with these early added Oyster ref 6265 & 6263 is that when you hold it at a light, you see the 'hidden' Daytona print. The word 'Cosmograph' we aslo see slightly beneath the newly added Oyster under Rolex so now the to " pump to screw waterproof pushers" transformation is completed on the dial by Singer and Rolex could deliver it out.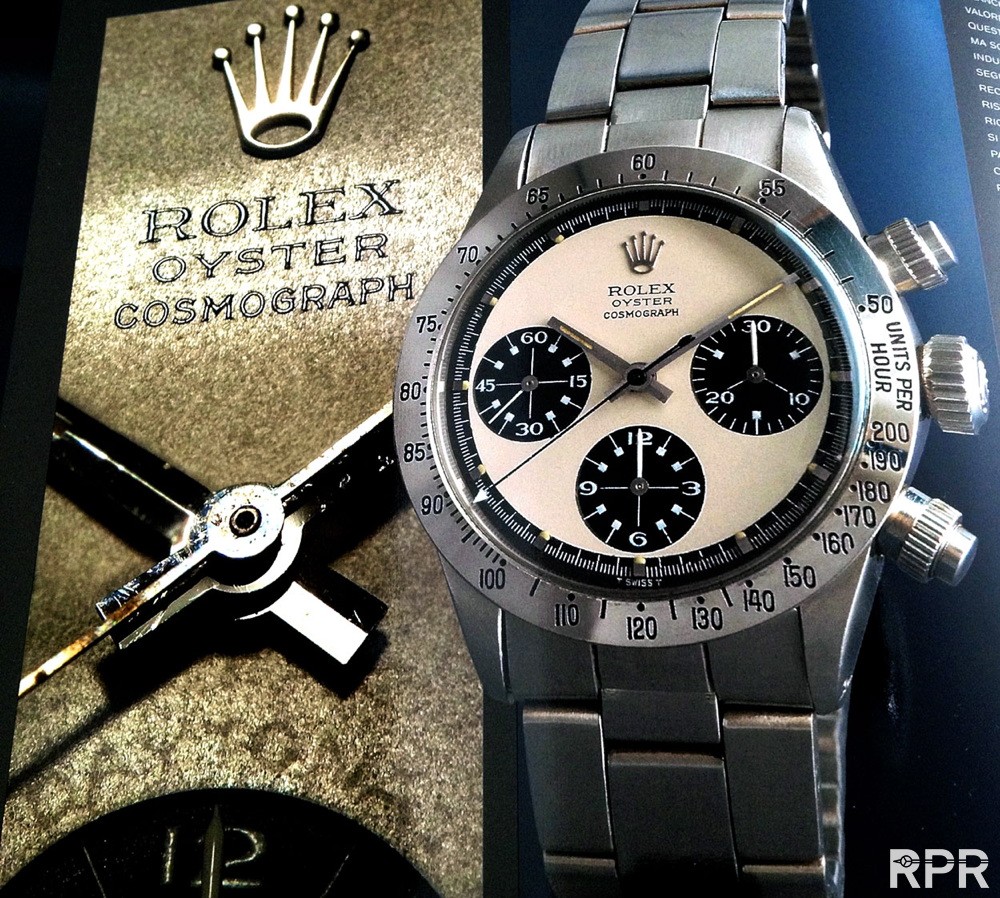 With the bear eye one can see the into the dial pushed Daytona print easily, it took me a while to capture it on picture but here it is..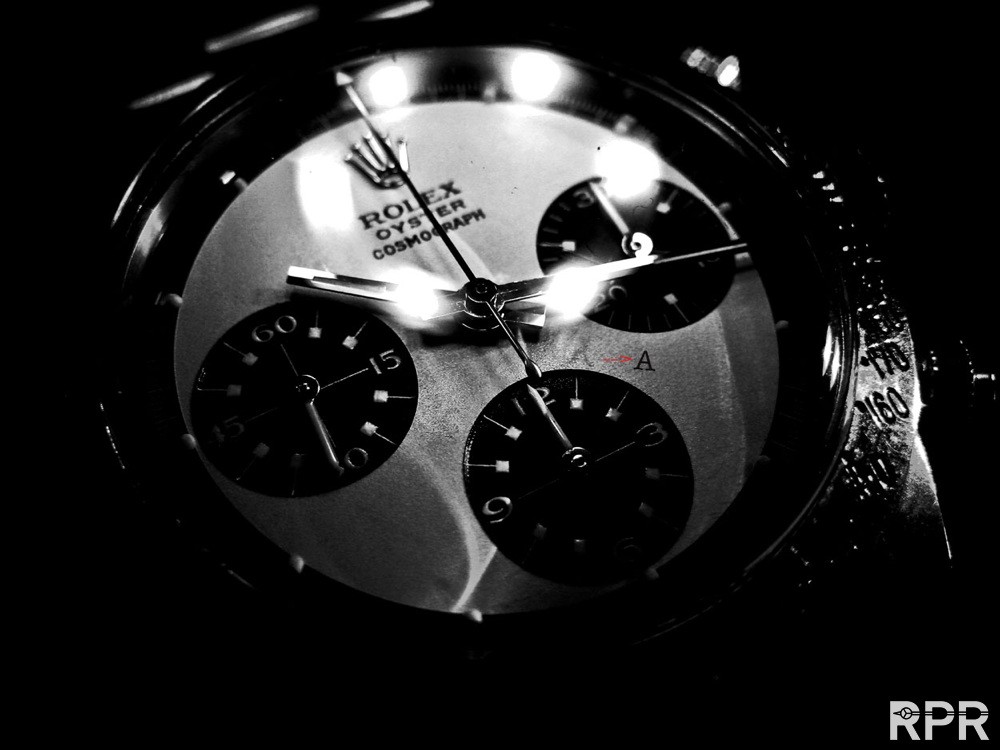 For comparison, a perfect ref 6262 of my great friend Bas..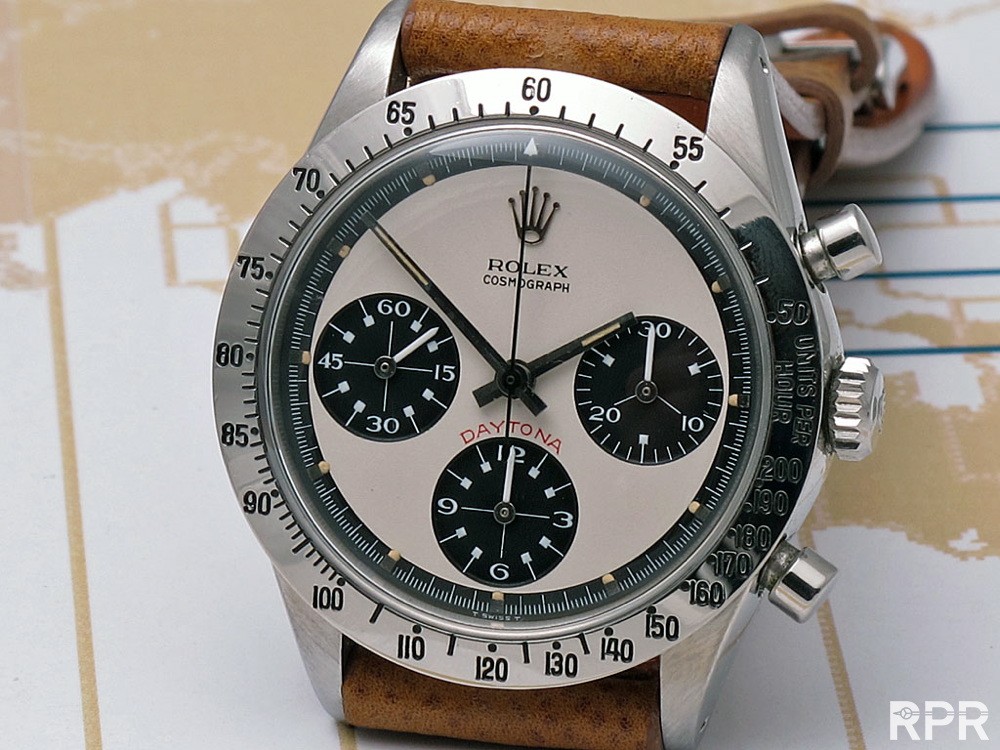 Look closely..now you will see the Daytona embossed at 6 o'clock totalisator..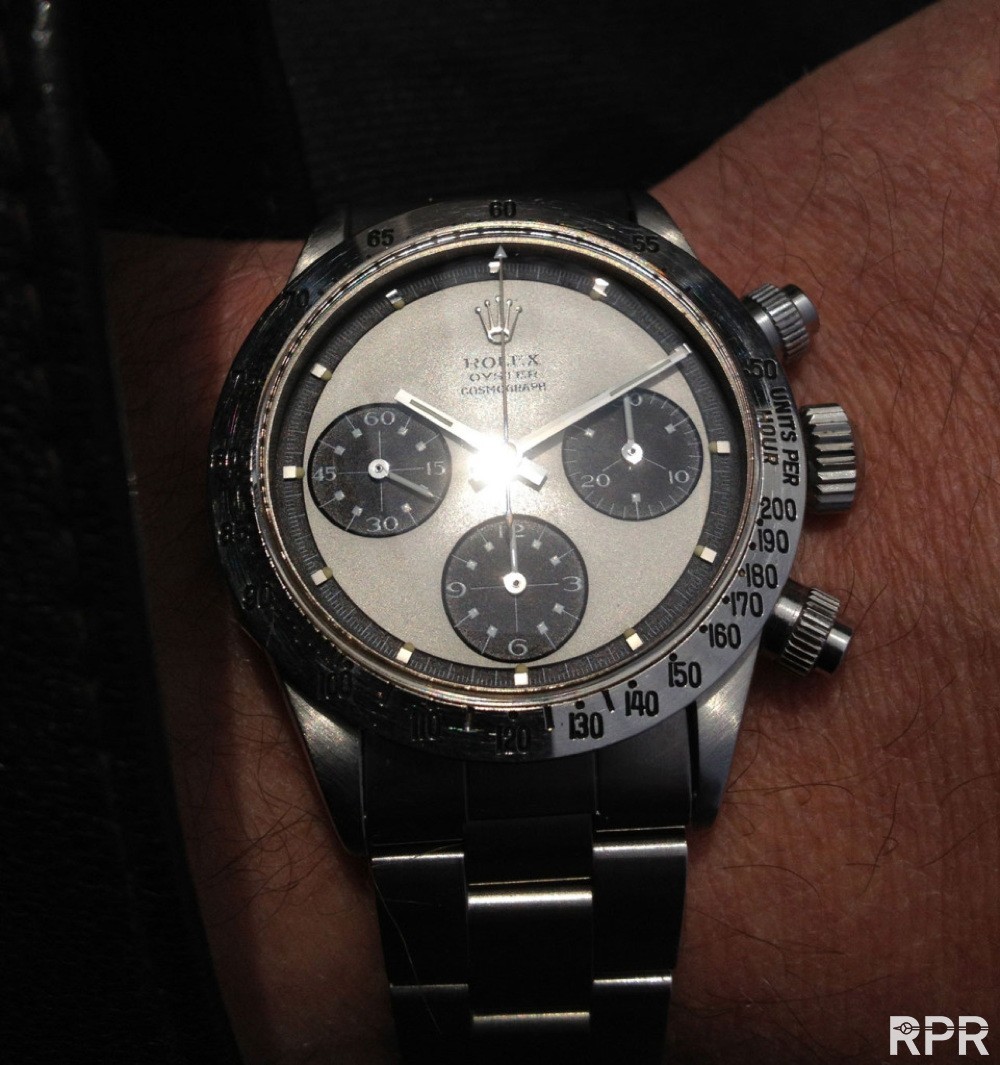 Those lucky owners of Rolex Daytona Oyster Paul Newman like my friend M. King shows us below should have a closer look at their dial and play with the licht and a microscope to search for the hidden Daytona..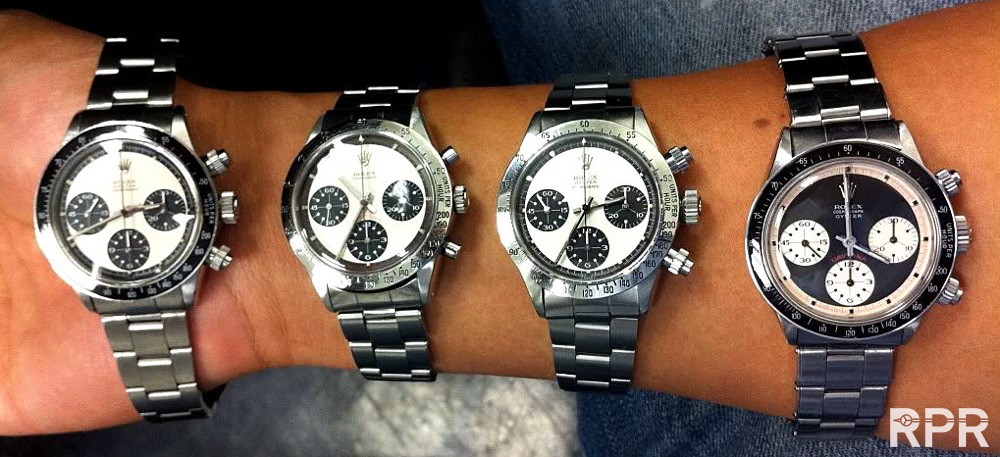 Normally you can't see it!..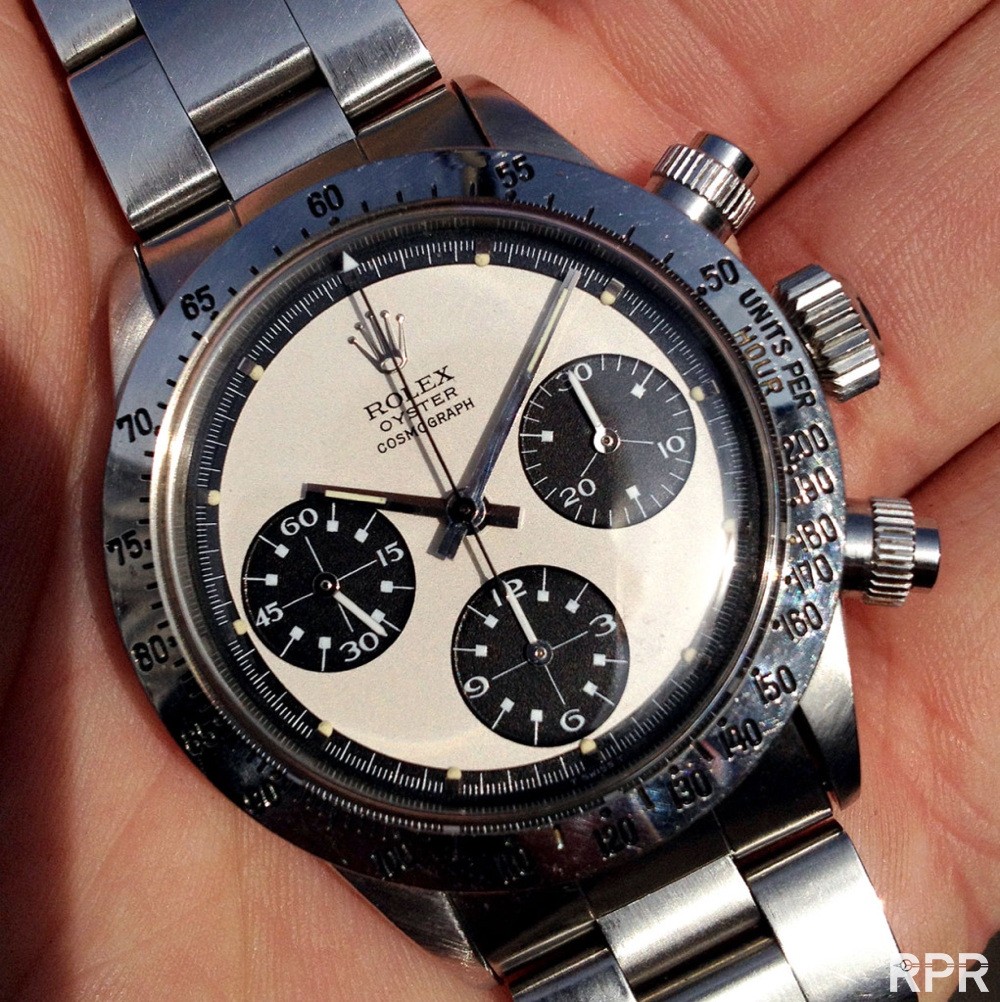 For eye candy please only, the phenomenal brown RCO, a old style pump ref 6239 -6241 Rolex Cosmograph left over dial where Singer then added OYSTER.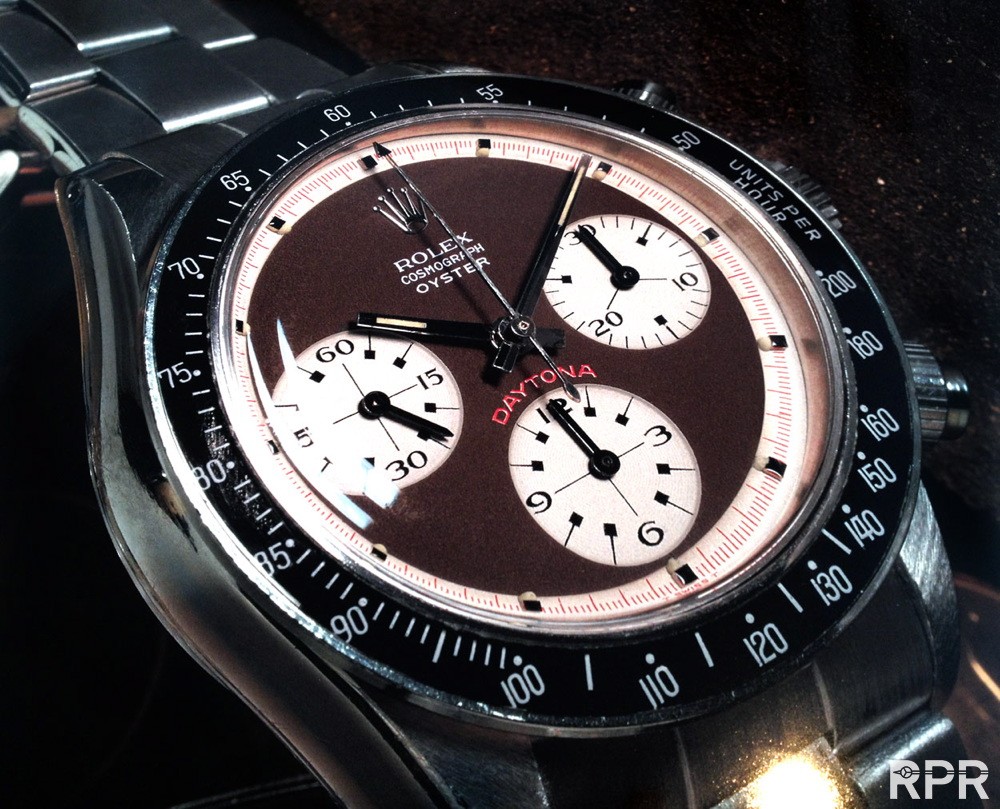 You see the both 2 lines are off different typographie then the later added non serif Oyster, ref 6263/6239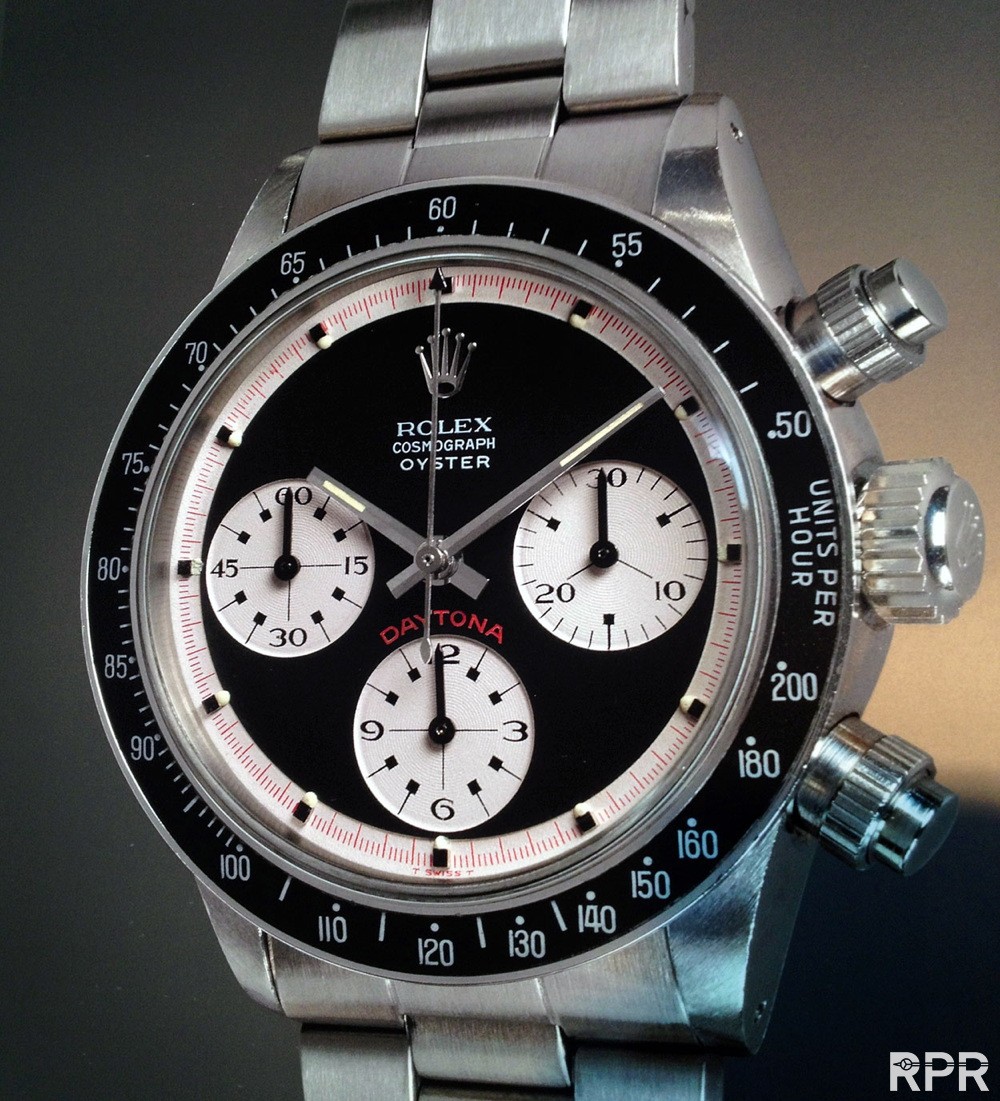 the rare Ref 6263/ donor 6239 dial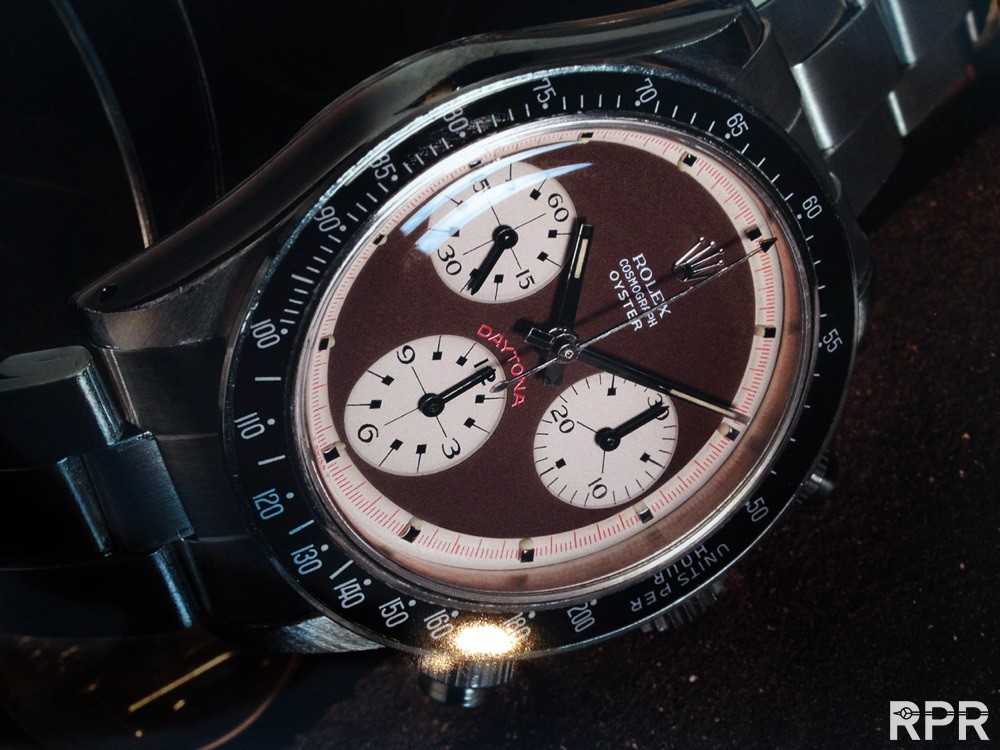 Ref 6263 /donor 6262 dial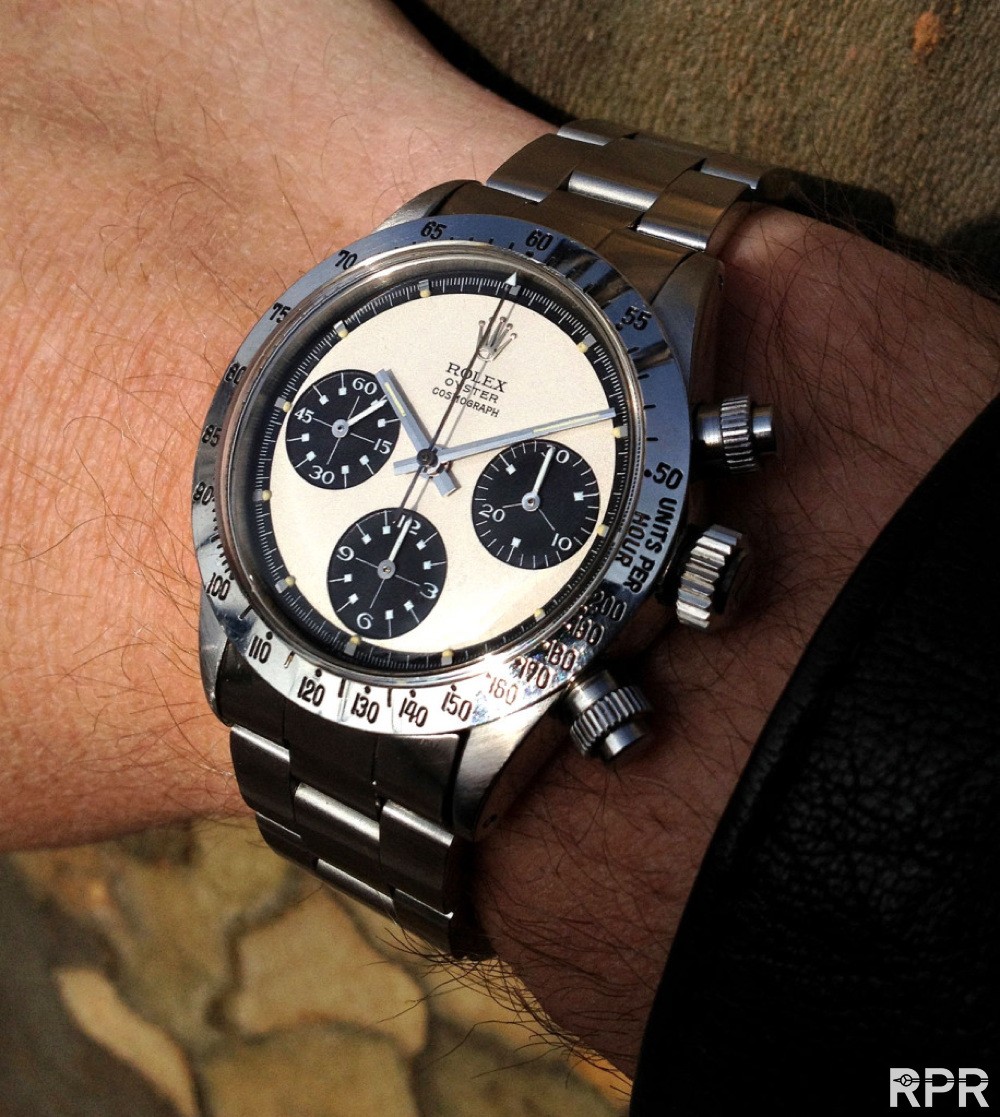 Rgrds.Philipp