As I just wrote to Jacek on one of his offers on the VRM is that I believe that many dealers use the word "Tropical" wrongly. Naming heavily damaged dial tropical is wrong. Now we have come from so far and achieve international awareness with vintage Rolex, we all should be more careful in what is write. By naming anything faded dial "tropical" works at the end of the day against all of us.
The word tropical actually gets you more attention but at the same time confuses the market when they see a damaged dial instead of a nice faded tropical one. Why misleading a buyer when you want him to become your customer or friend?
- The tropical effect rarely occurs when a old Rolex dial is undamaged and worn back in the days in heavy sunlight and then got stored in a dark place for years. Something thats quite difficult to achieve and therefor super rare. Tropicals have undamaged original luminous and the dial changed color due to the UV rays and storage and the surface is still perfectly glossy...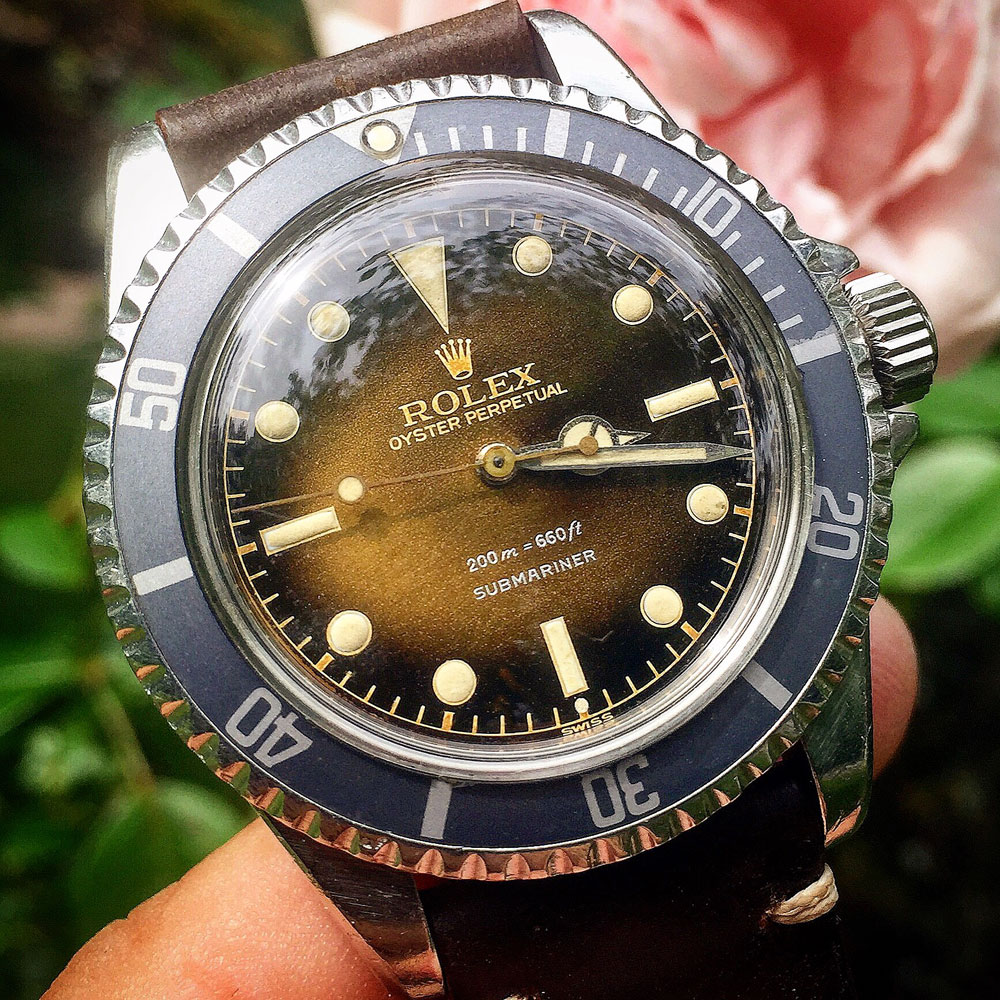 - The shitage effect on Jaceks dial is merely a damaged dial done by a waterproof failure (when salt and/or chlorine water entered) after heavy use that destroyed the lacquer and all luminous. It's not rare and has nothing to do with tropical and this uploaded offer is a perfect example...
So I would love to see the VRF moderators adjust offers like Jaceks as it's not good for the vintage Rolex market we all worked so hard for in general as it's misleading.
It would be nice if everybody consider this next time when you describe your offers.
Thanks,
Philipp