I recently picked up this box...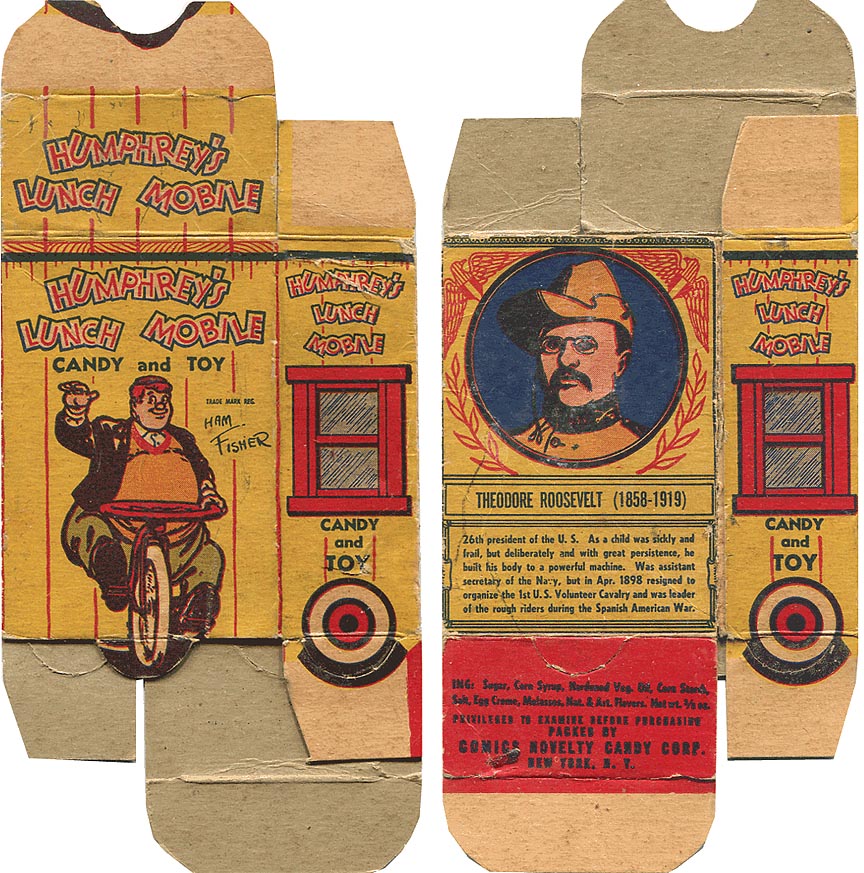 I remembered that they were listed in the Sport Americana guide so I looked it up...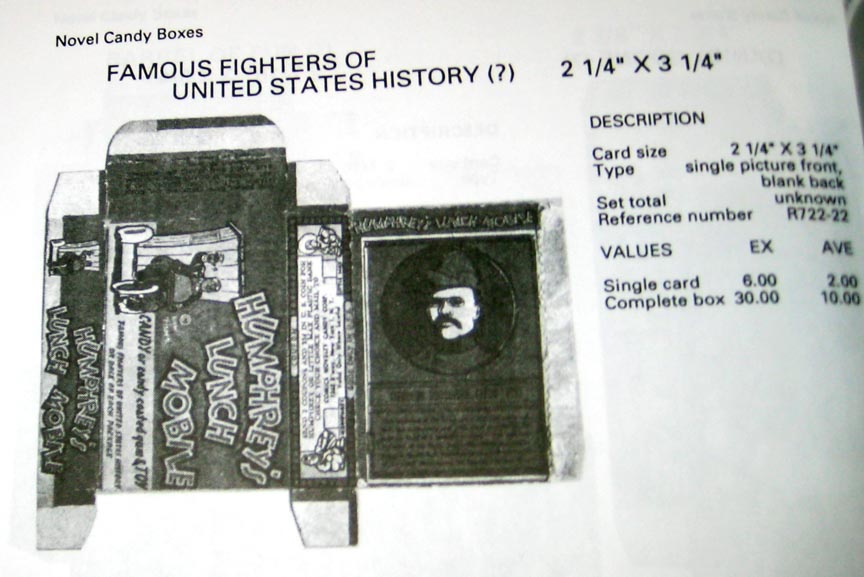 As you can see the front of the boxes are different. Yet the the card on the back is the same. The guide has the box listed under the "Novel Package Corp" card section but the box was made by "Comics Novelty Candy Corp". I assume they were competitors not the same company. Also, the guide lists the series as "Famous Fighters of US History" yet I cannot find those words anywhere on the box. The text on the box begins "26th President of the US", so I wonder if a more proper title would simply be "Presidents" or "Presidents of the US".
Some questions..
1) Does anyone have the box pictured in the guide? Can they confirm the mfg on it?
2) Does anyone have any other cards that could be from this series? If so can you show them or tell us what the titles are?
3) Any other thoughts about the set?
Anyway, I thought it was interesting so wanted to share my findings.