Got another long holiday weekend coming up, and I'm hoping to spend some quality time with my
CNC lathe conversion
, maybe finally cut some actual chips this time.
Spent a few spare minutes this afternoon throwing a limit switch on the X-axis (the cross-slide) which will be used as a "home" signal.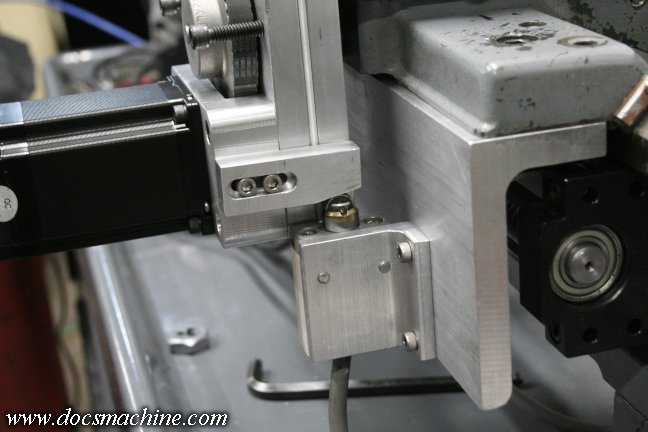 If I have a few minutes on Friday (that is, later today as I type this
) the Z-axis (left-right) switch should be nearly as easy to install. Although the easy part puts it all the way at the right hand end, and I'm not sure if the thing's going to want to "home" each time it calls for a tool change. If it does, that's going to add a LOT of cycle time.
Then again, I do plan on using a tailstock on this thing on occasion, so I have in mind a movable limit switch that clamps to the bed, and can be adjusted to whatever length is needed.
After that, I get to learn about things like tool offsets! (whee.)
Doc.