Swiping an idea yet again from another Guilder and claiming it as my own, here's a thread for you ladies and gents to post about your little shop and tool bits, even if you only have a little anecdote and don't think it worth of its own thread.
Starting off, a couple days ago I had a need for some stainless steel fittings for this compressor project. I have several boxes full, one of which is mostly Swagelok/A-Lok and similar instrumentation type stuff. It's used a lot in local industry, and can be regularly found on the secondhand market. I dug through my box and found the pieces I needed, but lamented at how dirty they'd all gotten, as I've been shuffling this box around for many years.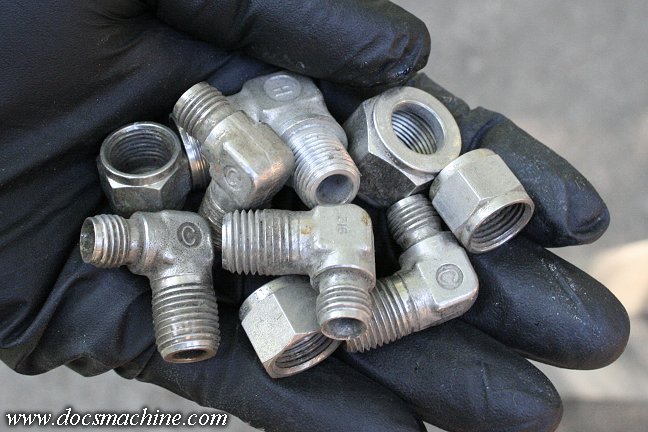 Most of the grunge is just shop-dirt and dust, although many of the pieces, having been found in garage sales and the like, were grungy to start with.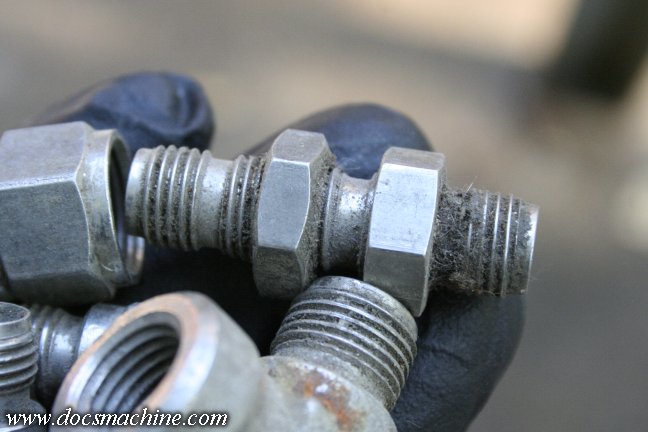 While my normal go-to for something like this might have been to unearth the parts washer, or even get out a pan, an old toothbrush and a dollop of Stoddard (or even gasoline, if time and supplies are short) I figured this was an ideal opportunity to try out my ultrasonic cleaner.
I'd picked it up used earlier this summer, and would have posted about it then, but it was immediately overshadowed by my discovery of the belt grinder, which as you might recall went on to occupy a great deal of my time for the next week or two.
Anyway, I dumped in four cups of hot tap water, a half-cup of Purple Power, and dropped in a basketful of sample parts to see how well this thing would do. I set the timer for 30 minutes and turned on the heater, and let 'er run.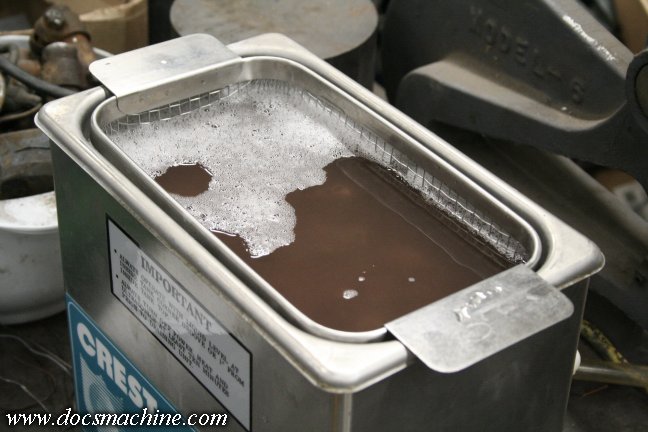 Makes a peculiar cyclic buzzing noise that I'm assuming is normal for this kind of thing, and the purple-tinted water quickly turned crap-brown.
After the 30 minutes were up, I removed the basket, rinsed it all off under the sink, and had a look.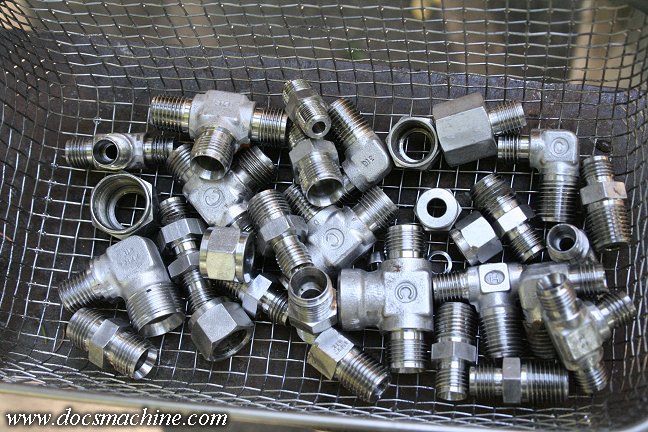 I was of course suitably impressed. It worked remarkably well, with all the pieces coming out bright and shiny and practically looking like new. Keeping in mind I did
nothing
to this piece, which looked like the one above, save for drop it in the bath, rinse it off right in the basket under faucet, and then snap this picture. Even under the threads were clean and shiny.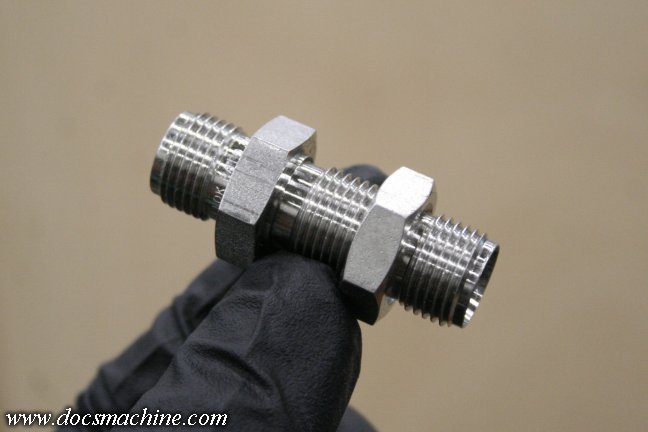 I was suitably impressed enough I ran a second batch, since the water was already hot.
Those came out nearly as good, the only thing being that some of this batch still had traces of teflon tape on threads, and others had bits of paint, neither of which was completely removed by the bath.
Yep, I'm sold. I've wanted a UC for a while, but they virtually never come up for sale locally, and usually when they did, they'd cost more than I could afford. This one I was able to do a little horse-trading for, and I think we both made out well on the deal.
I'll need to do a little research to find a nice workable cleaner or solution for doing paintball gun parts, of course, as Purple Power, Simple Green and other cleaners tend to have sodium hydroxide or potassium hydroxide as a primary ingredient, and that will strip anodizing or etch bare aluminum if left in too long. Brass, steel, stainless and others, of course, will all do fine with a PP/SG solution, which is cheap and effective.
I'd also be interested to hear if anyone has other tips for using one of these. Mine's not big enough to do something like an 4-barrel carburetor, but it can sure fit most common paintball gun parts.
Doc.