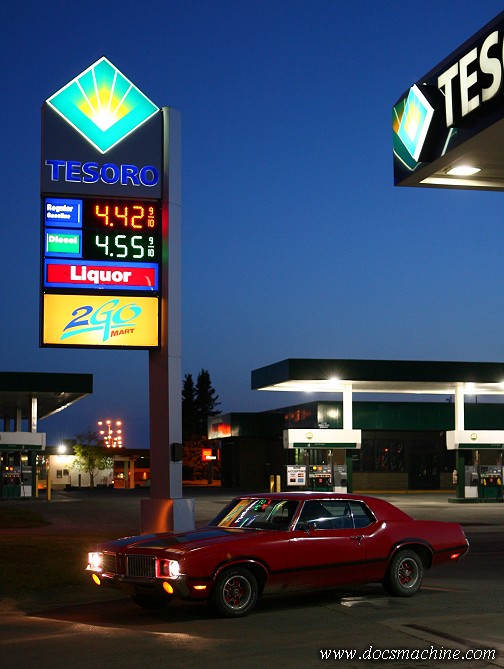 -Yep, that's the real thing, no photoshopping of the numbers.
One number isn't that chancy, it was $4.42 a few months back on it's way up, and I regretted not snapping a photo then. But
both
prices? That's long odds- I was practically
obligated
to stop in for a pic.
(For those listening at home, the high-performance version of my car is called a "442". It's like a "Z-28" Camaro. And the best version of the 442 has a big-block V8... which displaces 455 cubic inches.)
Doc.