This mysteriously appeared on an unattended easel, which was then placed- equally mysteriously- near the entrance of the meeting room, producing in roughly equal measures, both mirth and confusion (as to the proper meeting room.)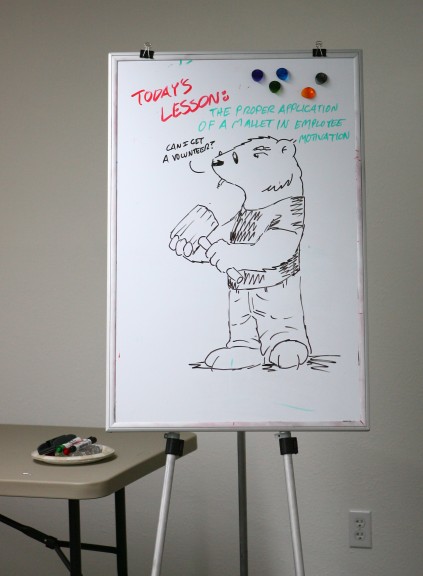 Some of the best gags are the simplest.
The meeting itself went well, as well, but I am not yet at liberty to divulge details.
Doc.