It's been a pretty busy couple of weeks, and while I'm not out of the metaphorical woods yet, most of the big fires have been tamped down, and hardly anyone's threatened to break my knees recently.
I decided I was going to take this weekend for myself, something I haven't done in at least a month or two, and jump back into my CNC lathe project. Which has, itself, been taking far too long, and is long past the point where I need it back up and running.
When last we checked in- a post I think got misappropriated during the Tapatalk handover- I'd taken the controller assembly, which I'd unceremoniously nailed to some scrap plywood, and had started sorting it into a proper enclosure.
Today, I managed to
finish that up
, and get the cables organized into a not terribly elegant but at least functional cable chain setup.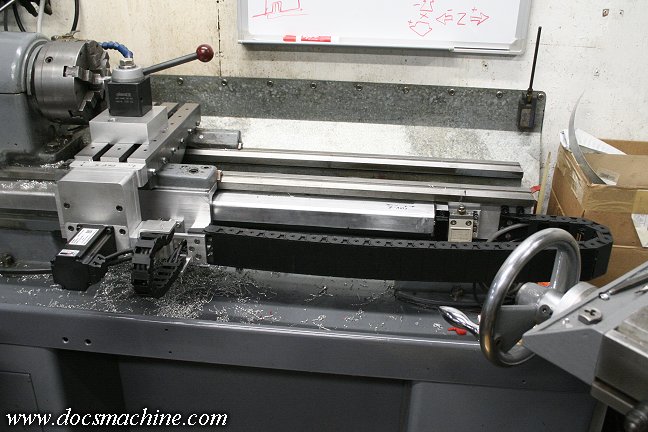 It's all been function-tested and should work just fine. One of the last things I need to do now is set up an oiling system for the carriage, and maybe get the VFD hooked up to the controller so it can run the spindle as well.
Then maybe I can finally make some damn parts with the friggin ' thing!
Doc.