Of course, because I have brain damage or something, today I threw a fourth fairly major project on top of this whole dumpster fire. Long time readers will recall I have an older Wells horizontal bandsaw. It's been a handy machine over the years, but like most of the machines I get, I wasn't happy with the paint, and despite the machine being fully working, there were small aspects I wanted to fix, upgrade or otherwise attend to.
So, about 2:00 this afternoon...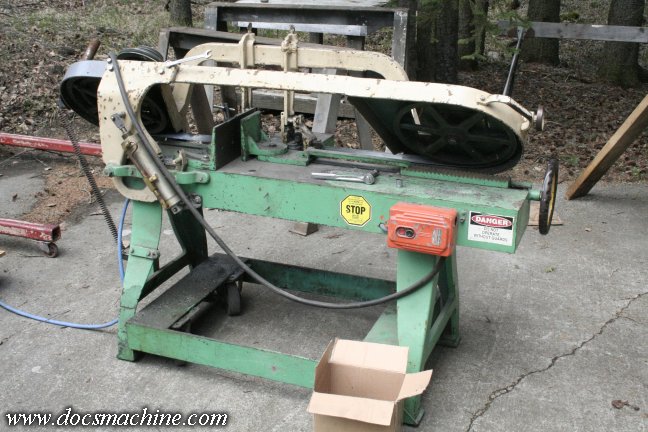 And by 2:45...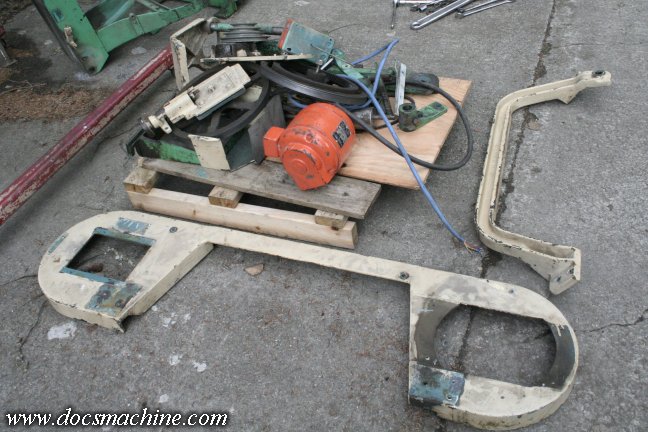 In this case, I'm not biting off TOO big a chunk, because about 80% of this will just be stripping the multiple layers of old paint, and repriming and repainting anew.The only actual repair/upgrade work, apart from the occasional buggered screw or cracked bracket, is that I'd like to add a 'drip tray' in case I ever desire to add coolant, and I'll be swapping the straight 3-phase control (I run it on my phase converter) with a 1HP VFD, so that it can run on standard 220V. (Or possibly even 110V, as you can now get 1HP 110V-in VFDs, that give you 220V/3-phase out.)
But, like many other things, it's a project I've been wanting to do for years now, so might as well jump at it.
Doc.
(Reprinted from the
original thread
.)