Over the weekend I spent a bit of time back on this project, which unsurprisingly has wound up sitting longer than I'd intended it to.
All I'd really managed to get done since the last shot was mount the outfeed table.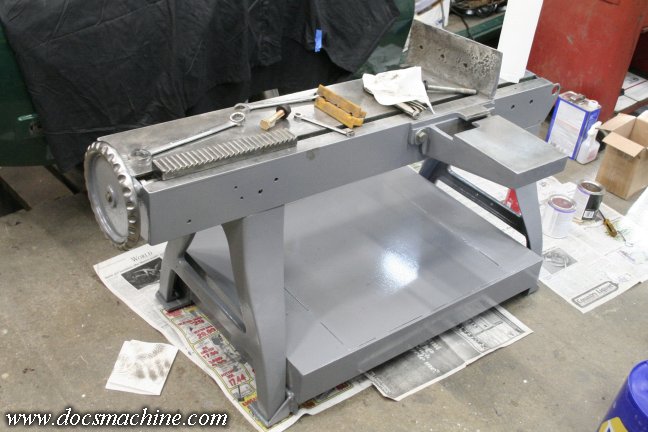 But, over the weekend, while I was doing other little bits, I got some of the other parts cleaned up, stripped of paint, and in some cases repainted. No real pics, it's the typical boring stuff.
I also decided to tackle the motor, which ran fine, though the bearings I think whirred a bit more than they should, and I wanted to "re-clock" the body, so the air intake bell wasn't pointing straight up.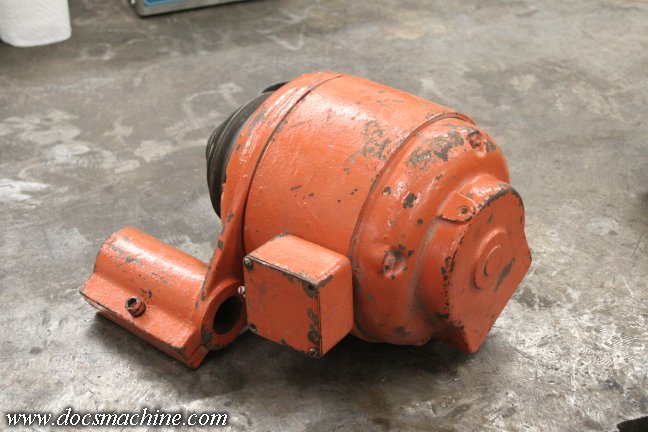 First, pull the pulley (which may be bent)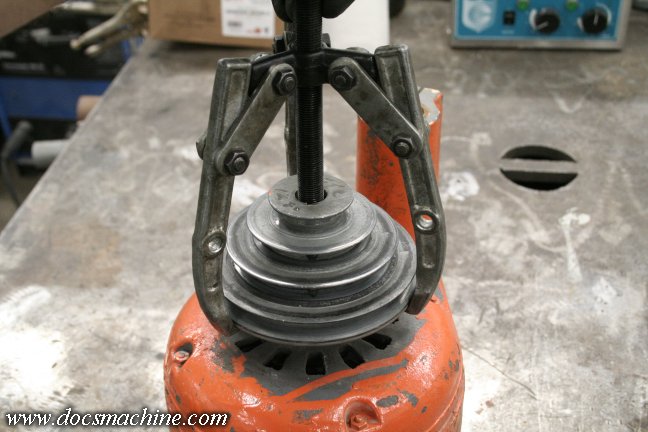 And check out the output shaft of the motor (which could
also
be bent.)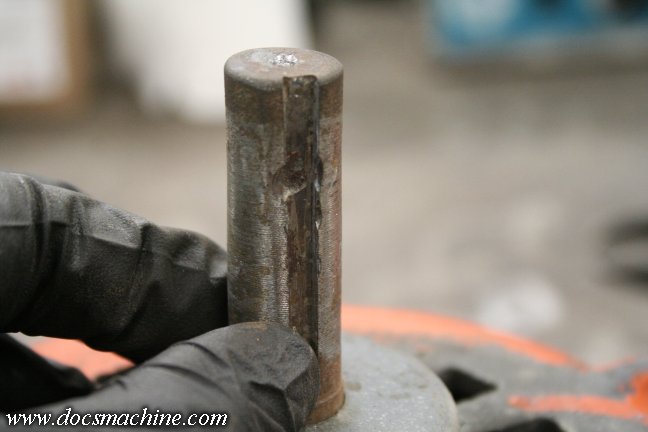 I'll have to inspect said shaft a bit closer as it looks kind of bad. I think somebody may have filed it back to round after a crash, and ti may be both bent and eccentric.
But, for the moment, we then take the body bolts out...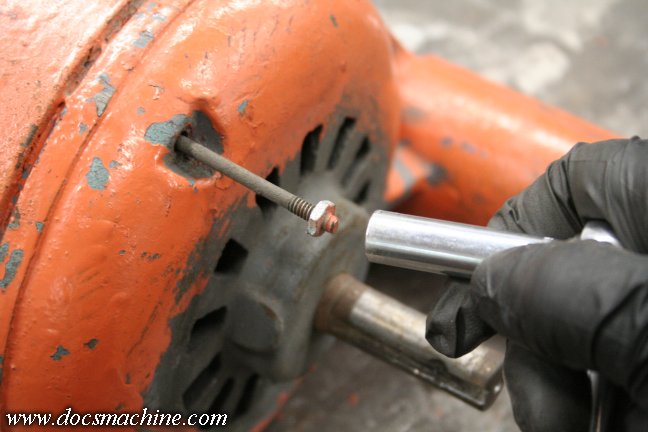 And spend most of the next two hours tapping, rapping and prying 'til I can get the endbell far enough out to puyt the gear puller on it.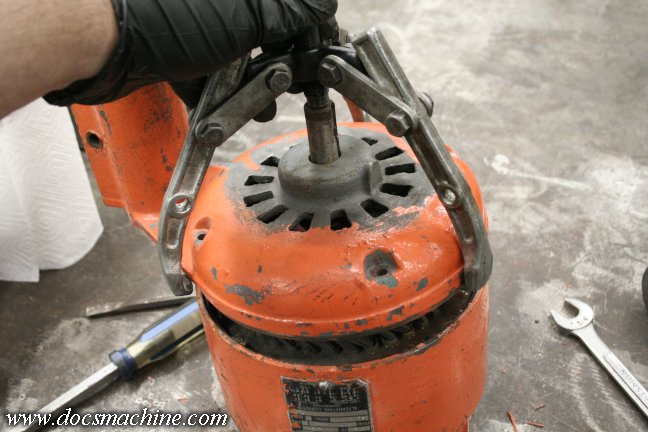 And... that's about all I had time for.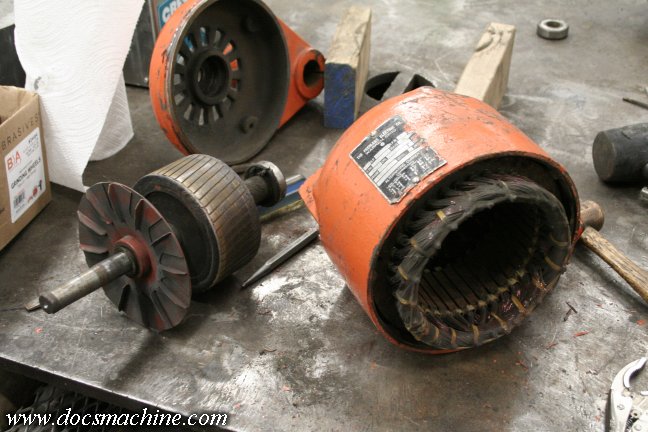 Next up, I'll need to see if i can get the ID tag off, and wire brush off most of the old paint.
Doc.