The big lathe has been dismantled and the bed prepped for loading in the morning, and as noted, I decided I'd take this opportunity to do two of the other machines cluttering the shop as well.
One is the old Stockbridge Shaper: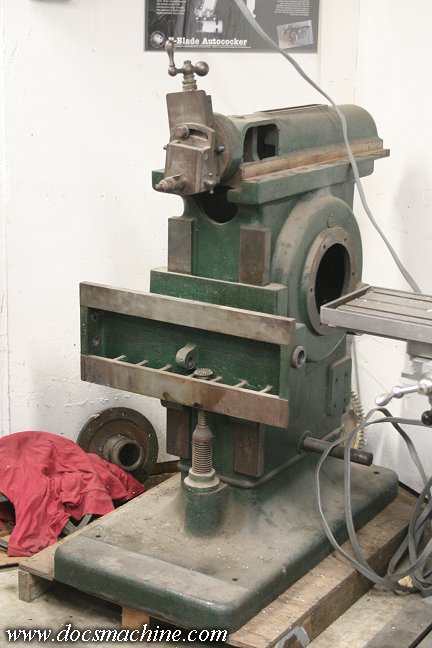 This, I have to admit, is kind of a waste of time. The machine is largely in very good shape, considering it's age and history, but the wear to the ram and upper ways made it kind of not worth using- or in my case, kind of not worth bothering to clean and assemble. Shapers are basically obsolete- they're fun to watch, but slow, limited in capability, and tricky to use for anything more than basic operations.
The common phrase says that a shaper can make anything except money.
Basically it's too slow and limited for a work-for-hire shop, and even moreso for anything like a production shop. Meaning I kind of really don't need it.
The thing is, I don't want to be the one to throw it away. It's something like 110 years old, and I have a soft spot in my
head
heart for machine tools in general. Whatever money I sink into it I will never be able to get back out. Even in top, fully-rebuilt and carefully polished and painted shape, I'd have a hard time selling it for even as little as $200.
So I'm kind of stuck with it. And if I'm going to be stuck with it, I might as well fix it up as best I can, damn the expense.
So I re-dismantled it, and got the top half of the casting ready to ship out: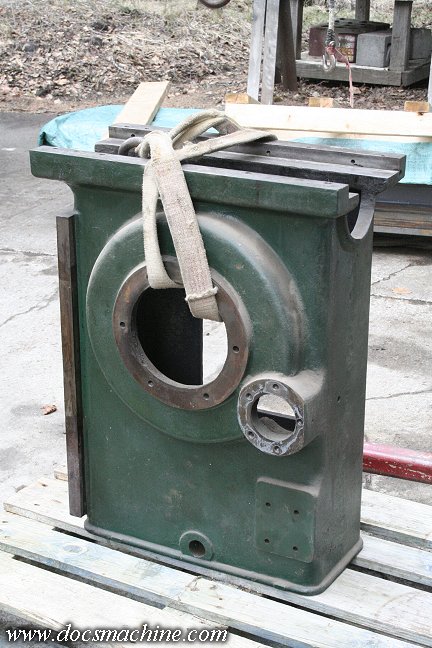 One interesting thing, the bolts that held the top and bottom halves of the castings together, had octagonal heads. They were forged (upset) heads, not milled, so they're production pieces, but I've never seen an octagonal bolt head before. Not "eight point", octagonal like a stop sign.
Now that I think about it, I'll need to check- given their age, they might be 1/2"-12, too, rather than the more modern standard of 1/2"-13.
Doc.
(Reprinted from the
original thread
.)