And a much-appreciated order is was! Might take me a couple extra days to crank those sketches out, but  we'll get 'er done.
Now, after a
very
long day of moving heavy crap around, moving ladders around almost constantly, and climbing up and down those ladders about 25,000 times... I have just three photos to show.
First, i still have several pallets full of lathe and bandsaw parts littered across the floor, so to reach the walls, I needed to get those out of the way. Fortunately it was sunny and dry today, so I rolled them all out onto the shop apron, along with the bandsaw chassis, the buffer and the engine lift.
AND... since that finally cleared that part of the floor, I took the opportunity to finish replacing the last few of the old fluorescent lights with the new LEDs. That alone took about two hours.
After that, I was able to run some measurements and screw a bunch of the mounting clips to the wall, in a way that gives me a mild downhill flow. Then, with some borrowed help, we were able to unroll the tube into the clips- with some difficulty, as that stuff is stiffer than it looks.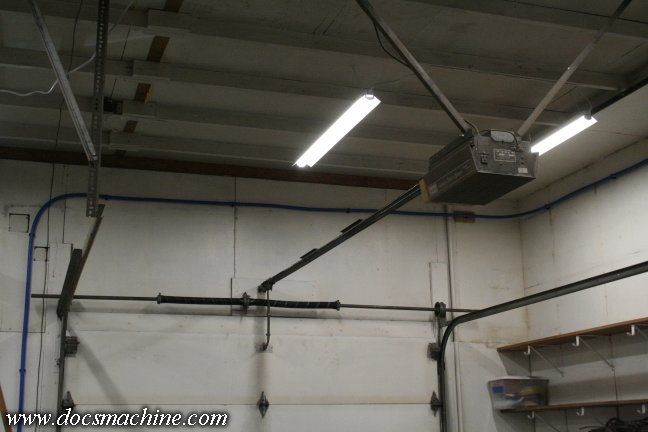 I only got these two walls run, with one drop between the two garage doors...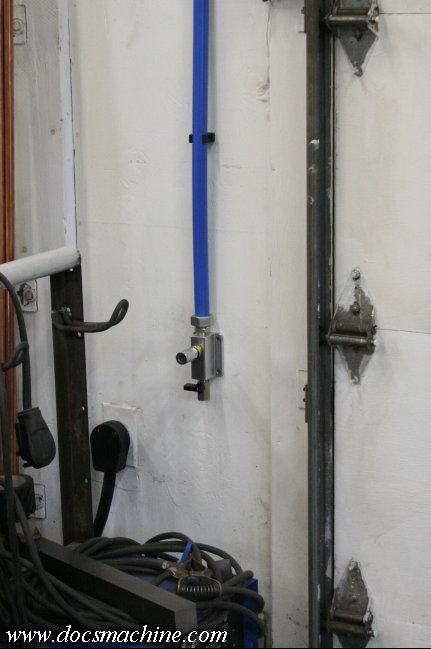 And one on the wall to the right in the first photo: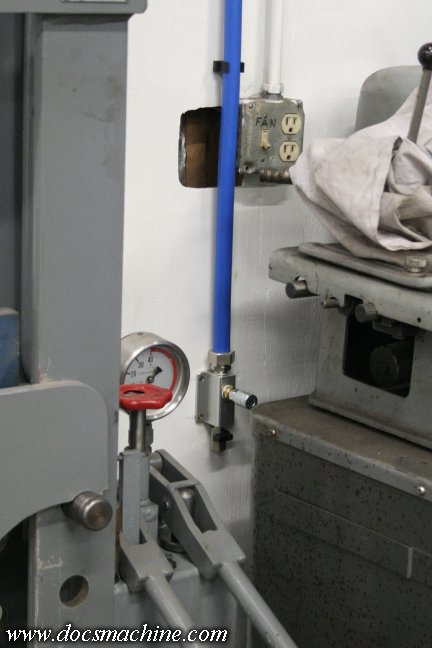 That one's kind of masked off by the valve grinder, but that unit's going to go away one of these days. (And yes, that's a hole in the wall from when that outlet had to be reworked- I've been meaning to fix that too.
)
A grand total of just over eight hours work is shown in those three pics.
And this was the
easy
section.
Doc.