After more than a year of utter inactivity on this particular project, an update! (Yes, I'm still working on the Springfield... just... you know... not very often.
)
The lathe is largely complete, but waiting on a few detail bits. The big one there being I wanted to have the bed properly ground, and then to line the carriage with Moglice, a moldable machine way liner, as per a popular online technique that uses the freshly-ground ways as a "mold" to form the epoxy-like Moglice.
The wear wasn't horrible (about 20 thou at the chuck) and I could have used the thing as it was, but a friend of mine has been threatening to take a trip to the States with a truck and trailer to pick up some machinery he'd left behind in California.
That trip is finally happening, after two-plus years of such threats. He'll be leaving in a week or so, so it's finally time to re-dismantle the beast, get the bed ready for transport, and... oh. Um.... hmmm.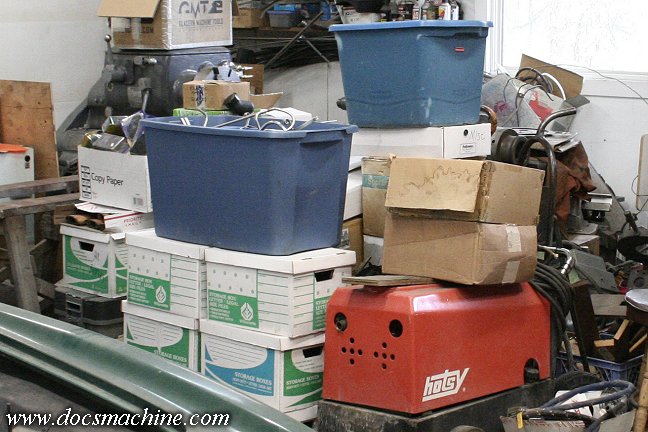 I'm pretty sure the lathe is in there somewhere.
(That's almost all paintball gear, by the way.
)
After two days of cleaning, sorting, cursing and at least two small bonfires to get rid of all those unsold Ripper 'Cocker bodies, new X-Mags, and leftover copies of Action Comics #1 that had been cluttering the shop, I finally had the monster reexcavated.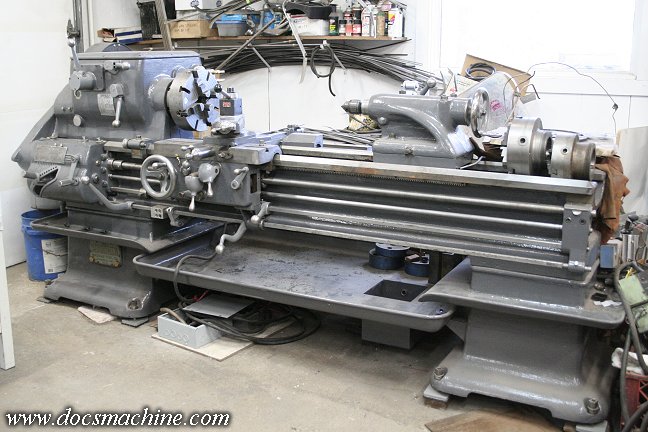 And, with a little hired help (not pictured) we started getting the beast dismantled this morning.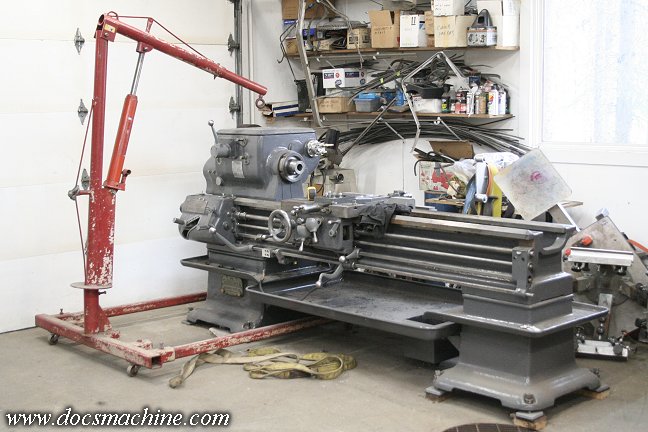 By shortly after noon, we had it back down to the bare bed...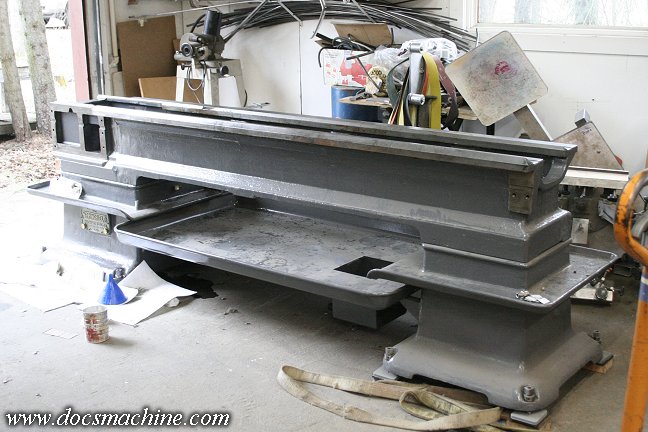 And then not long after that, had the bed outside and flipped over so I can bolt some sections of 4x4 to the pads, to raise it up enough that the grinding shop can more easily pick it off with a forklift.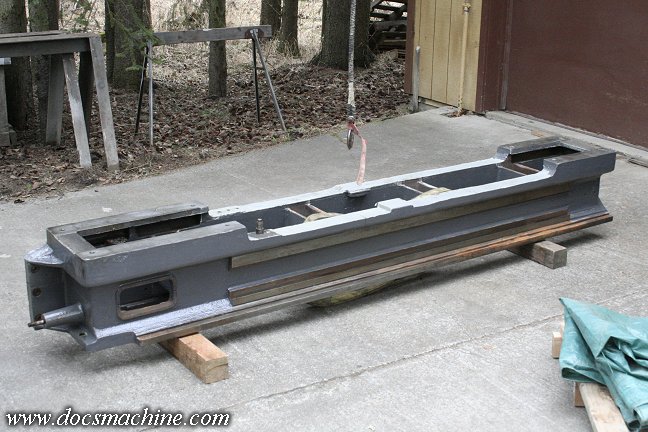 By the weekend I'll have it back on its feet, wrapped in plastic to protect it a bit during the trip, and hopefully by Monday it'll be off on its journey.
The original plan was to get it to Schaeffer Grinding, a very highly recommended shop in Los Angeles, as the fellow is heading for California anyway. That proved to be a bit troublesome, as he's heading for the Sacramento area- which is what, another 350 miles or so short of LA?
Meaning he'd have to drive there and back to drop the bed off, then there and back again to pick it up- on additional two to four days and some 1,400 extra miles. And besides the time, he says he wouldn't be looking forward to dragging a big truck and trailer into the LA bowl in the first place. He used to live there, and hated it.
I asked around a year or two ago about other options, and a shop in Vancouver, Canada came well-recommended. I've been in contact with them, and it looks like the new plan will work- My friend will pass through Vancouver, drop off the Springfield bed (and possibly a couple other parts) and continue on to his destination in California.
After his project is complete there, he'll pick it back up on his way back home. The whole process will take some two months, and will cost me a bucket, but if it all works out, once the bed is back and the rest of the detail work is done, I'll have damn near a brand-new machine again. And maybe two others up and running as well.
Doc.
(Reprinted from the
original thread
.)