Technically, it was morning. (Again, see the clock.
)
The KILZ had had about four hours to dry, so in the interests of saving time, I went out at about midnight and gave it it's first coat of semi-gloss white: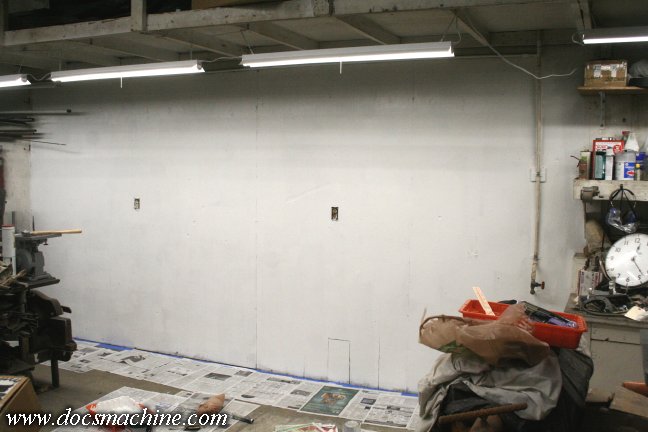 Still looks a bit splotchy, but the paint is covering well, and I think a second coat will pretty much take care of it once this first one dries.
Doc.