Spent the morning out in the ice-rain dragging this chunk of debris home: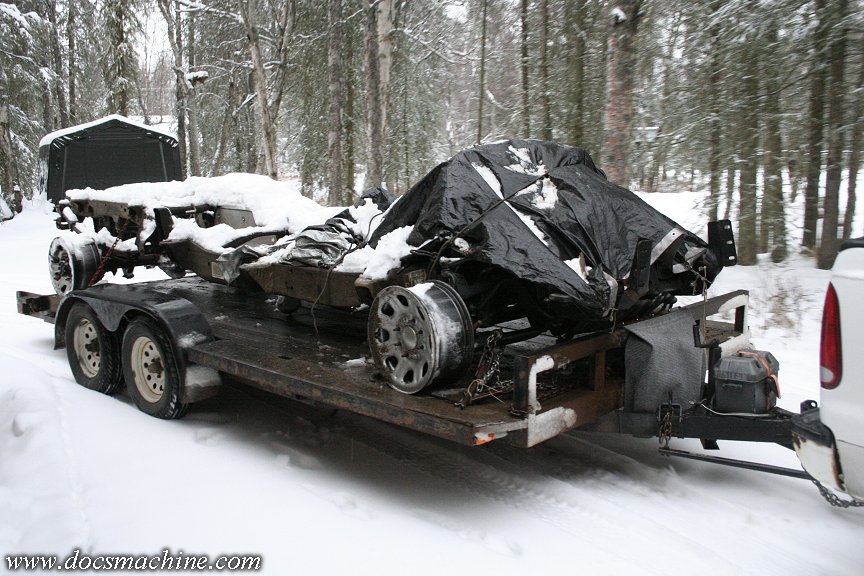 For the gearheads, that's a complete, rolling chassis out from under a 2014 Chevrolet 2500 4WD pickup truck. Complete with the 360 HP Generation IV 6.0L iron-block L96 V8, a 6L90 six-speed automatic transmission with overdrive, NP261 (I think) transfer case, and AAM 11.5" full-floating rear axle.
All with less than 10,000 miles on it, and for just $1,200.
Now. What do I
do
with it?
Doc.