Managed to finish up several small jobs over the weekend, one of which was modding a titanium DYE 2-piece. I'd just cleaned off the lathe before starting on it, and so I was able to sweep up most of the swarf left over: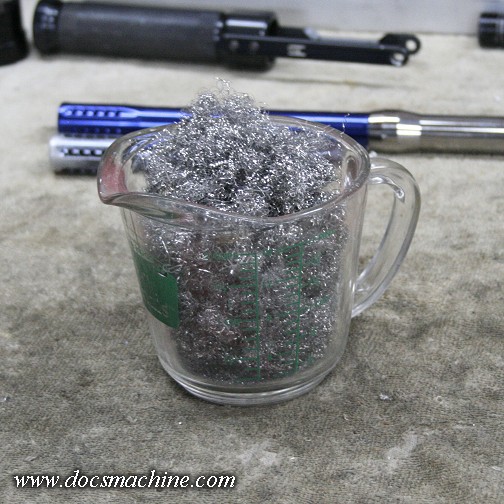 While it looks like a lot, it's like steel wool- it's mostly air. There's probably only two or three grams of metal there, at best.
I've already tried hitting a small snarl with a propane torch, and it makes some impressive sparks. So I'm wondering, what can I do with this?
Crumble it up and add some smokeless powder? Fling it on a campfire?
Compress it into a wad and sell it on eBay as a rare, aerospace billet brillo pad?
I have a small piece of magnesium. File that down and mix the two?
Doc.