I know some people got a 4-day weekend out of it, while others had to work on Monday and then had today off, but either way, how'd you spend it?
I bet some of you thought
this strip
was a joke. Nope- I took a day off of slogging through projects in the shop... by slogging through a project in the shop.
Yes, Jack is a very, very dull boy.
Anyway, I'm still trying to put the finishing touches on
several of my machine projects
, and since the big Exacto mill is finally (almost) up and running, it was time to
sort out the electricals
.
Some doofus at some point in its history had opened the junction box on the motor in order to disconnect the wires. And then gave up and just snipped off the cable. But never put the box cover back on, which meant it was then lost in the mists of time.
After briefly trying to find a replacement box- not an
original
replacement, as this is a Spanish made machine and relatively few made it to US shores, but some suitable box I could adapt. Then I decided, to heck with it, I'll just make one. I mean, what are machine tools for if not to spend half a day and $20 in material making a part that could be purchased for $1.98 at the nearest Home Depot?
So, bandsaw...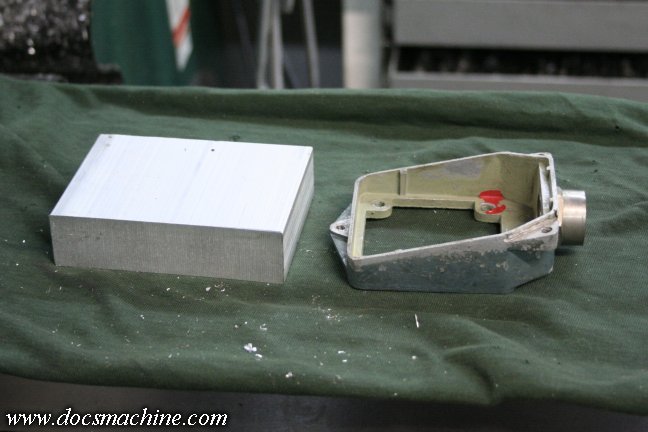 Mill...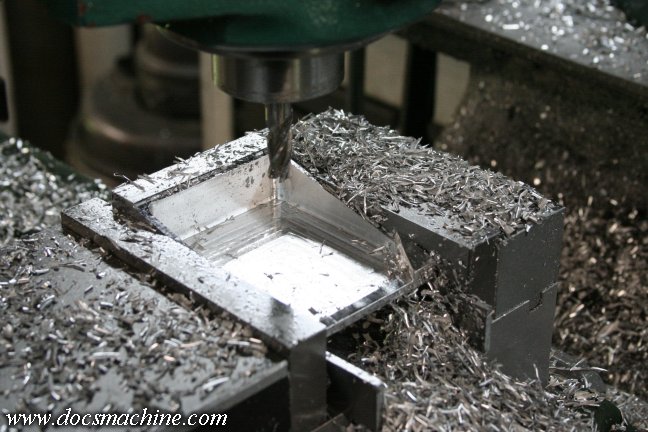 Sand...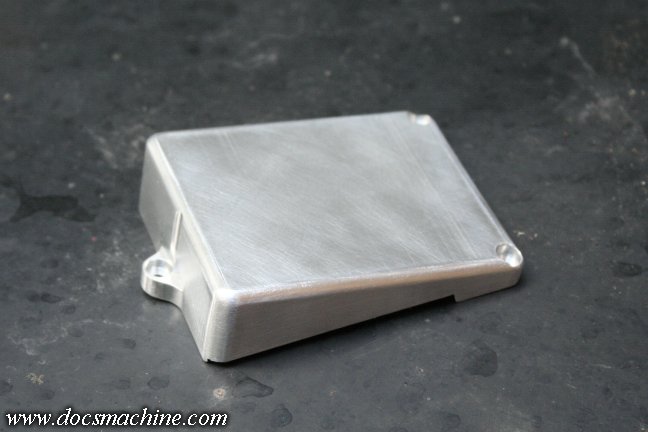 And done!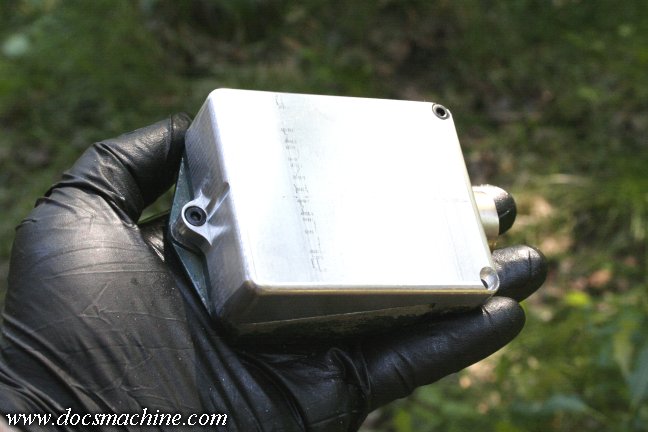 (That last pic is actually from before the sanding stage, but hey, nobody's perfect.)
Like Red says, it's just that easy.
The paint's drying now, and in the morning, before the panic of realizing how many things I have on the workbench sets in, I'll bolt 'er on and run the wiring. I still need to mount and wire the VFD, mount a start/stop switch, and a couple of other things, but we're getting there.
Doc.