Finally, after spending more time than I could really afford this weekend, the major work and painting in my office is basically done.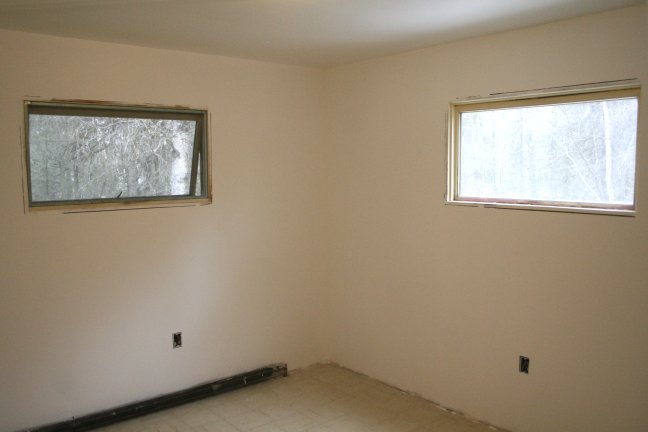 There's still lots of little detail work to do- like new trim around the windows- but I can finally start moving everything back in.
So fair warning: I will probably be basically entirely offline for at least one full day this week, possibly two or three. My poor computer desk, which has already been rebuilt at least five or six times, needs repair again, and and a major upgrade in things like cable management.
Yes, I plan to replace it, and hopefully sooner rather than later. However, I really like the layout, and the only commercial ones in a similar style I can find are all fabulously expensive, so I'll probably have to build one.
I have drawings.
Anyway, almost everything in the office needs work- I need to put up more bookshelves (I have
lots
of books) I need a better cabinet for the big laser printer, I need to work out a better layout for may packaging and labeling area, find a place for another shelving unit for inventory, etc. so I can't just stuff and pile it all in.
But don't worry, all five strips for this week are already done and loaded- I did those over the past couple of weeks, and had early versions posted over on my Patreon. So even if it takes three days to get this mess sorted out, you ladies and gets will still get your USDA recommended daily does of TWB.
Doc.