I have a project in the works, for which I needed a throttle body, and I decided that one off a 5-liter Mustang would work admirably. Nice and common, sized right for the application, and I can get perfectly serviceable used ones for reasonably cheap.
I check eBay, I find a
likely example
and I buy it. Nothing simpler.
I did note in the photos a strong suggestion of spray paint (note the throttle position sensor wires and sheath) but it didn't look like it'd been done to conceal anything, and was more likely somebody had been sprucing up his engine with a bit of rattlecan.
But, it was a used unit, and I expected to have to do a little detail work in order to use it.
However... What view of the TB
don't
they show?
Yep.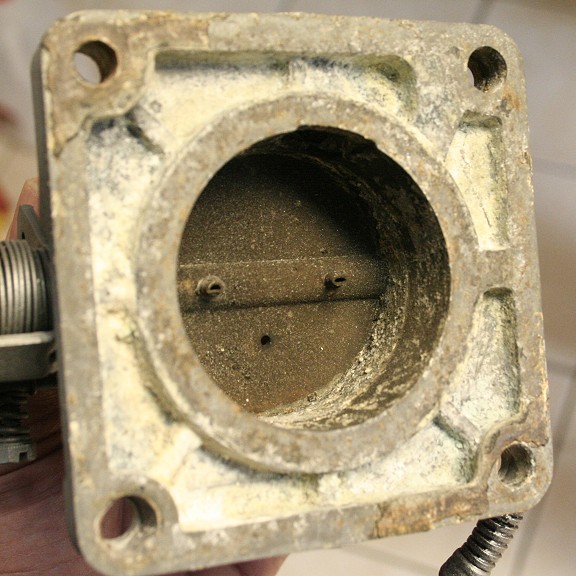 That's the exact TB shown in the eBay auction. Rusted solid.
This particular item has exactly one moving part, which, as it happens, doesn't move. Kind of a strange definition of being in "OK shape".
Yes, I sent it back. Anyone have one laying around they want to get rid of?
Doc.