This guy came wandering through the back yard this afternoon...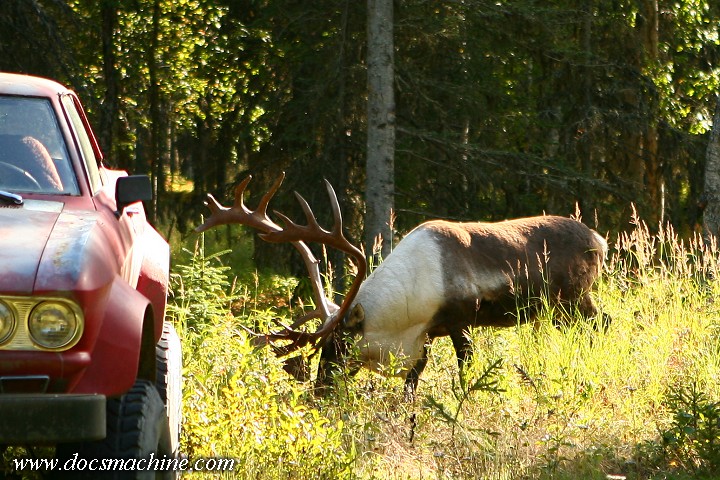 Fresh meat, on the hoof. 'Cept F&G would get a tad annoyed if I popped 'im and quietly turned 'im into a freezerful of easy-to-handle 2-pound packages.
I did kind of annoy him with the camera though- every time I hit the shutter, he'd look up, wondering what I was.
Doc.