A holy-crap-
thirteen
-years-ago, I picked up a TIG welder, and one of the projects I wanted to do was make an EFI intake manifold for my Toronado.
The Toro has a very low hood line- or rather, the engine sits a bit higher than usual to make room for the FWD transaxle. Plus EFI kits weren't anywhere near as inexpensive as they are today, so I was going to have to custom-assemble my own setup, likely using the old "MegaSquirt" DIY EFI controller.
I got a good starting effort on a sheetmetal intake, emulating (sort of) the overall layout of the older Chevy LT-1 intakes.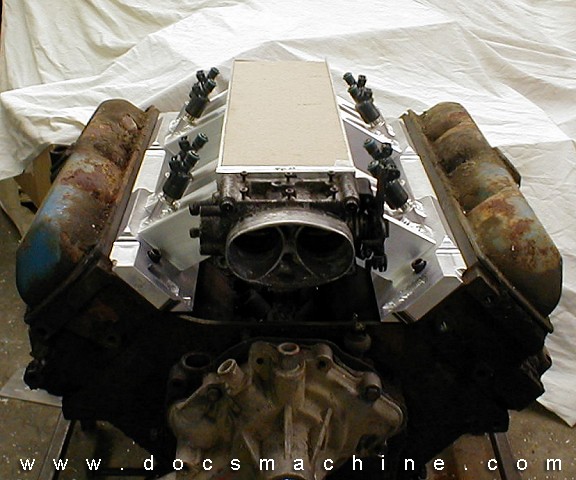 The problem was, the wide throttle body was up front, with the factory Olds oil-filler neck to the left (in the photo, it's been removed) and I'd have to offset the water neck considerably to the right- which would interfere with the throttle linkage, the oil-pressure sender, and other stuff. So I never did finish it.
I came up with a better design, putting the throttle body out the diver's side center of the plenum, more like an older Ford Mustang 5.0L setup. I have parts of that around here somewhere, and eventually plan to finish it, and use a new, more cutting-edge EFI controller, like one of the FAST offerings, or maybe a Holley unit.
But, as we all know, I have more projects than time these days, and of course personal things like that have long since fallen by the wayside.
Now, as I was tearing the shop apart- seriously, it's a wreck- I've been setting stuff aside to sell, give away or donate to the thrift stores. I offered the unfinished intake on an Olds board, where it was snatched up right away- kind of to my surprise. 
Anyway, I had a brand-new (er, over a decade go, anyway 
) BBK throttle body for an LT-1 I was going to use on this. The buyer didn't want it (he's going with a different setup with a ProCharger, apparently)  so before I chuck it on eBay, I figured I'd list it here to see if any of you mechanical types might want it. (I'm going with a big single-butterfly unit for the new version.)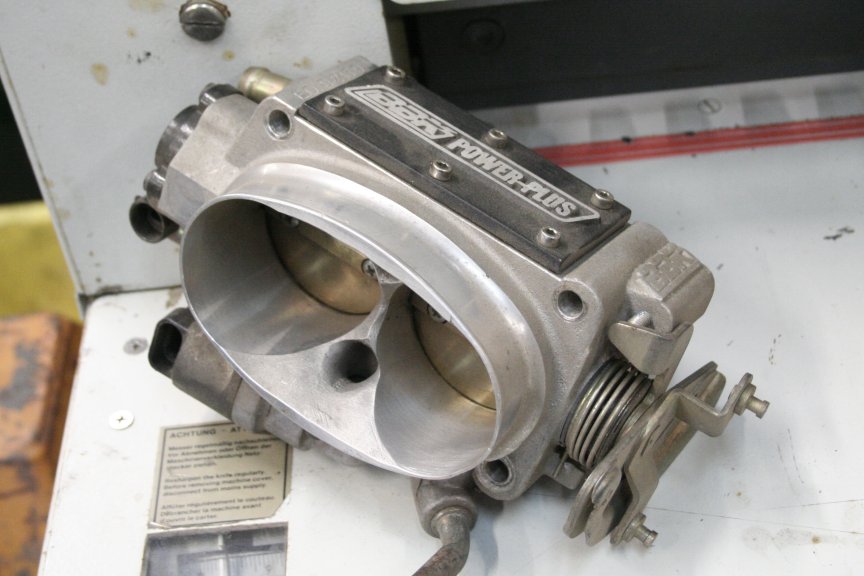 I'm asking $200 shipped, might be up for trades if you have something I might be interested in. (Keeping in mind I need to get stuff
out
of the shop, not bring more in.
)
Hit me up if you're interested, or know somebody who is.
Doc.