Going with the post about an "upgraded" SL-68II below, one of the things I was thinking about, to 'explain' why Tippmann didn't upgrade the gun to a modern barrel thread (as opposed to the SL-only slip-in style) is just how many people actually swap barrels in the first place?
Yes, I know that the aftermarket barrel biz is huge. I have several hundred barrels myself, and I've made or modded thousands more.
But, I also note that a fair number of players, both rec and tourney, run the stock barrel.
Locally, the Model 98 and A5 are still the main toy of choice, and I'd guess that only maybe a third of players are using anything but the stock barrel. Even of the local tourney guys (and girls) I'd guess about half stick with the factory barrel- especially if it's color-matched to the gun: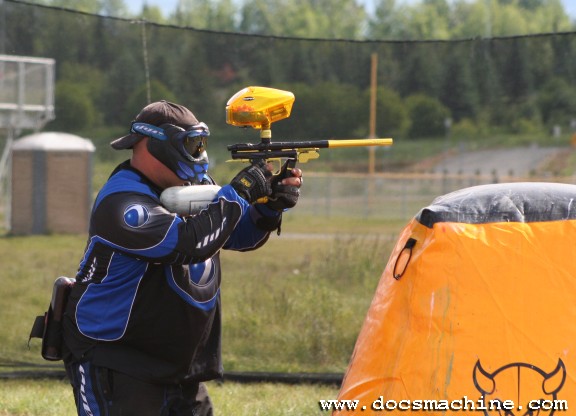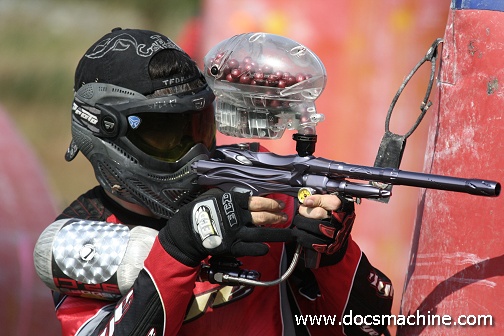 As far as my SL goes- the one I modded to stock class over 15 years ago- the stock barrel was actually pretty accurate. I eventually cut down an old DYE stainless Automag barrel to fit it, and I remember being disappointed that it really didn't improve anything. The gun shot about the same with either one.
So I guess as a quick out-of-curiosity question, what do you think is the percentage of stock vs. aftermarket barrel users in your local group? Is it different for the tourney and rec guys?
And, what's your own percentage? As in, if you own two guns, do you have aftermarket barrels for both of them? Do you have five guns but only one barrel kit that fits all five? Do you have just the one gun and find the stock barrel shoots just fine?
Doc.