Bus On Eminem Tour Collides With Semis On I-70
12 Taken To Hospitals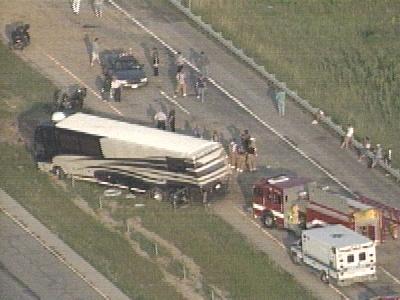 ODESSA, Mo. -- Hip-hop artist Eminem will proceed with a concert in Denver Thursday despite a tour-bus crash near Kansas City that sent 12 people to hospitals.
A concert tour bus collided with two semis on I-70 near Odessa.
MTV's Web site reported that the bus was part of Eminem's Anger Management 3 tour and it was traveling from Chicago to Denver. Eminem was not on the bus.
Officials said the bus was attempting to pass a vehicle on eastbound I-70 near Odessa when the bus swerved out of control, crossed the median and collided with two westbound semi-trailers.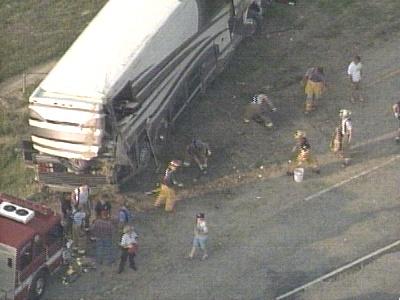 Witnesses said the bus was traveling at a high rate of speed. The Missouri Highway Patrol said bus swerved onto the right shoulder of the highway to avoid hitting two tractor-trailers. The bus driver overcorrected and clipped one of the tractor-trailers, sending it across the median and into eastbound traffic. Troopers said the bus driver overcorrected again hitting the other tractor-trailer. The bus skidded into the median. In all, seven vehicles were involved in the wreck.
All 12 of the injured were taken to local hospitals.
KMBC's Kris Ketz reported that the bus belongs to a Florida company who said the passengers were members of a music group who have opened for rap artist Eminem.
A portion of I-70 was shut down for more than two hours while the wreck was cleared. The investigation into the accident continues.