All you happy owner so Seiko and Orient watches and watches powered by movements from Hamazawa, Sea-Gull, PTS-Hangzhou, PTS-Liaocheng, Claro-Semag, Fujita, Golden-Time etc…
Some of you may be aware that Seiko's marvellous invention was not the first system to use an eccentric pivot on the rotor hub to drive a pair of pawl-fingers to turn a ratchet-toothed wheel bi-directionally.
It actually goes back to the 1946 patent of Albert Pellaton working for the International Watch Company.
http://www.iwcforum.com/Articles/Calibr ... /Text.html
Pellaton movements are prized by Swiss watch collectors, and sometimes cited as evidence that the Japanese do nothing but copy. The truth is not so simple as you will soon see. Anyway, the Pellaton system was a brilliant innovation in its day and that is why IWC continue to use it in such elite calibres like the 5000.
However I've had the privilege of playing with an IWC cal 5000 and observed the Pellaton in action. My impression was that it was the most marvellously crafted device but almost absurdly complicated for what it does. Note how each pawl finger is individually spring-tensioned, making assembly and adjustment a complicated business.
Perhaps the allure for the Swissophiles is that it takes master craftsmanship to produce such a device.
Think again…
Here's Timex's version (with rotor bridge removed):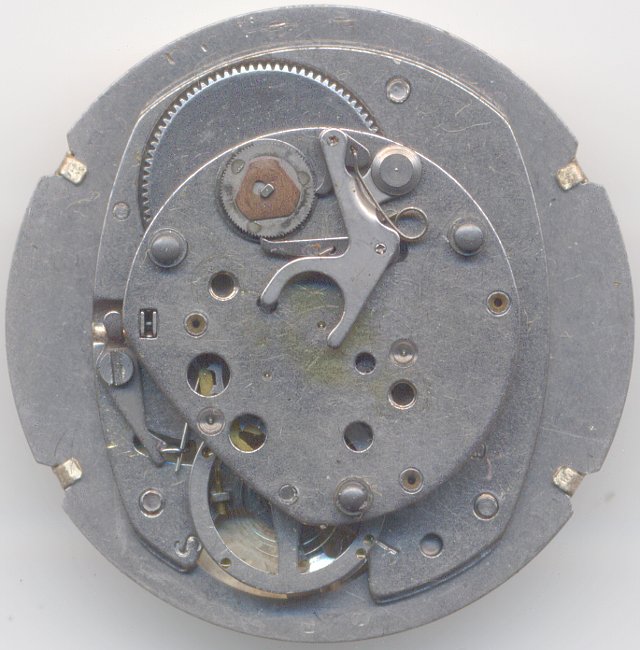 Evidently it was cheaper for Timex to stamp out levers than to cut wheels, but is really brings out the Heath Robinson qualities of the system, doesn't it? Obviously there is room for some more simplification.
This German Otero movement is more like it: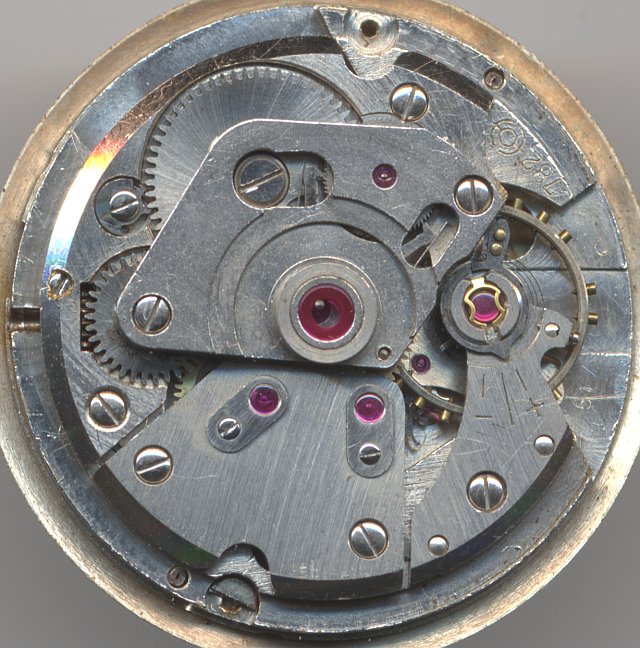 Even with the rotor bridge in place you can see how the pawls radiate directly out from the eccentric stud on the rotor hub. But look carefully and you will notice that there are small springs holding the pawls in contact with the wheel. Presumably these would need adjustment to ensure the right tension.
And so to the Seiko patent...
Take a look at the Magic Lever system in its most fundamental form and notice how the pawl lever, the 'magic lever' is a single stamped piece of metal incorporating both pawl fingers:
http://www.seikonaut.net/61xx-70xx-english.html
This is the genius of the Magic Lever; the pawl fingers tension each other! One piece of stamped metal replaces a dozen components in the Pellaton. It's all in the precision of the stamping and the quality of the metal. No need for complicated adjustment by hand.
Brilliant, isn't it?