gatefold cardboard boxes :
1. CMV - these were amongst the very first VHS releases in Germany (VHS +BETA )
The box is neutral silver carton with inner part . All film-related pictures + texts were individual + are glued upon the box .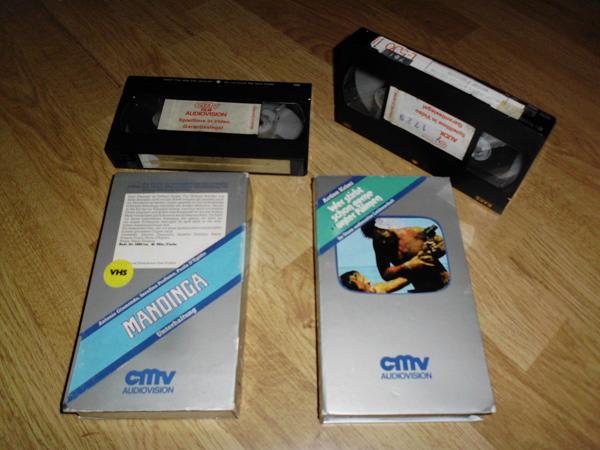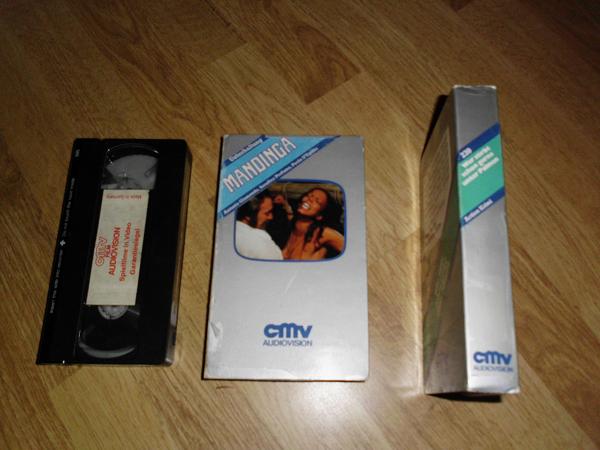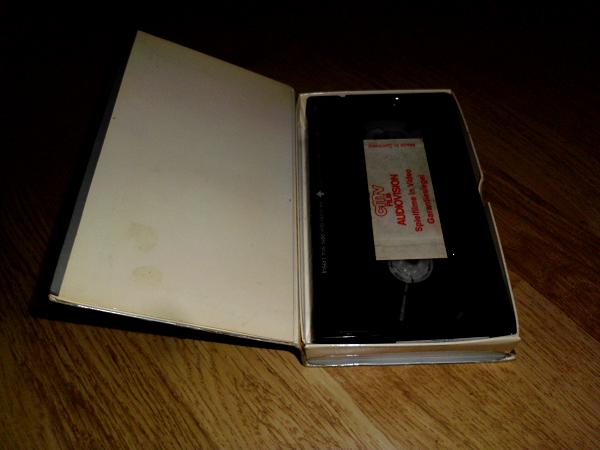 2. Domovideo - with text printed on the inner side . I also had boxes like these from MGM .