This is a romantic Horror/Puzzle/Action game. It starts off with Vincent (you) in a relationship with a woman named Katherine (with a K). Soon, you begin experiencing weird nightmares where you're climbing a huge staircase made of blocks trying to outrun the stage as it falls from underneath you. Along the way up, you meet other people, but they are sheep. In fact, you're human (aside the horns) and everyone ELSE is a sheep!
Eventually you meet a VERY seductive girl named Catherine (with a C) and she's a little... too forward you and you eventually wake up with her next to you. Hilarity ensues and you get to choose the ending. Do you want to keep Katherine? Do you want to break up and switch to Catherine? Or get away from them both and live your life a free man? Your choices throughout the game make the decision.
All in all, this is a very strange nightmare fuel, yet addicting game. For example, here's a picture of the gameplay.
And here's a couple example of the bosses of the game. Bosses aren't fought, but rather ran from as it climbs up with you, trying to kill you.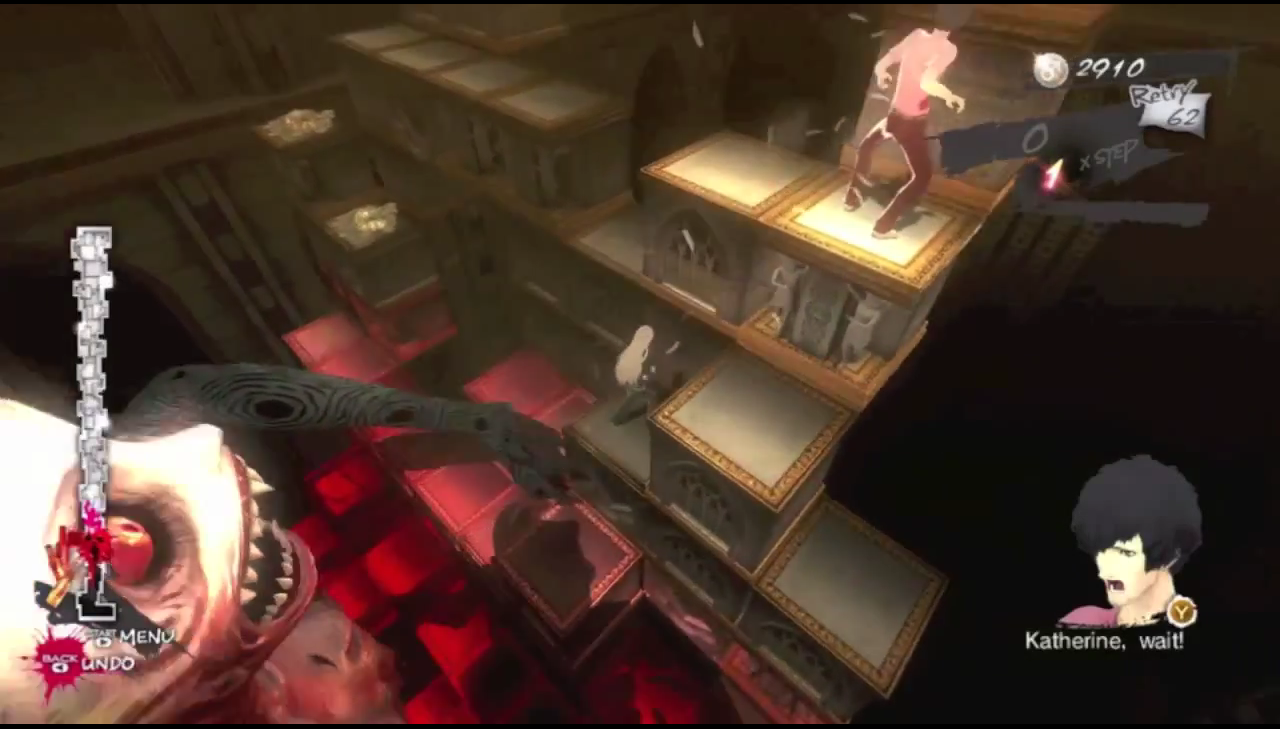 This game can be picked up in the Xbox Live Game Market for 3200 points, which is, I think, LESS than the $59.99 retail CD price, but don't hold me to that.