Here is this AM's workout.
Its a shot of my front porch range. No worries about vehicles. I can hear and see them coming from way off on our quiet cul-de-sac road.
The targets are 17, 50, and 70 yards.
The spinner was before switching from 17.9 gr to 10.5 .177 pellets. The zero moves to the left at that change.
I'm standing with my forehand leaning on the door jamb.
60 years old, a little windy and the trigger on the tuned BAM B26 are my only excuses. The mail box is fabricated from 3/8-inch steel.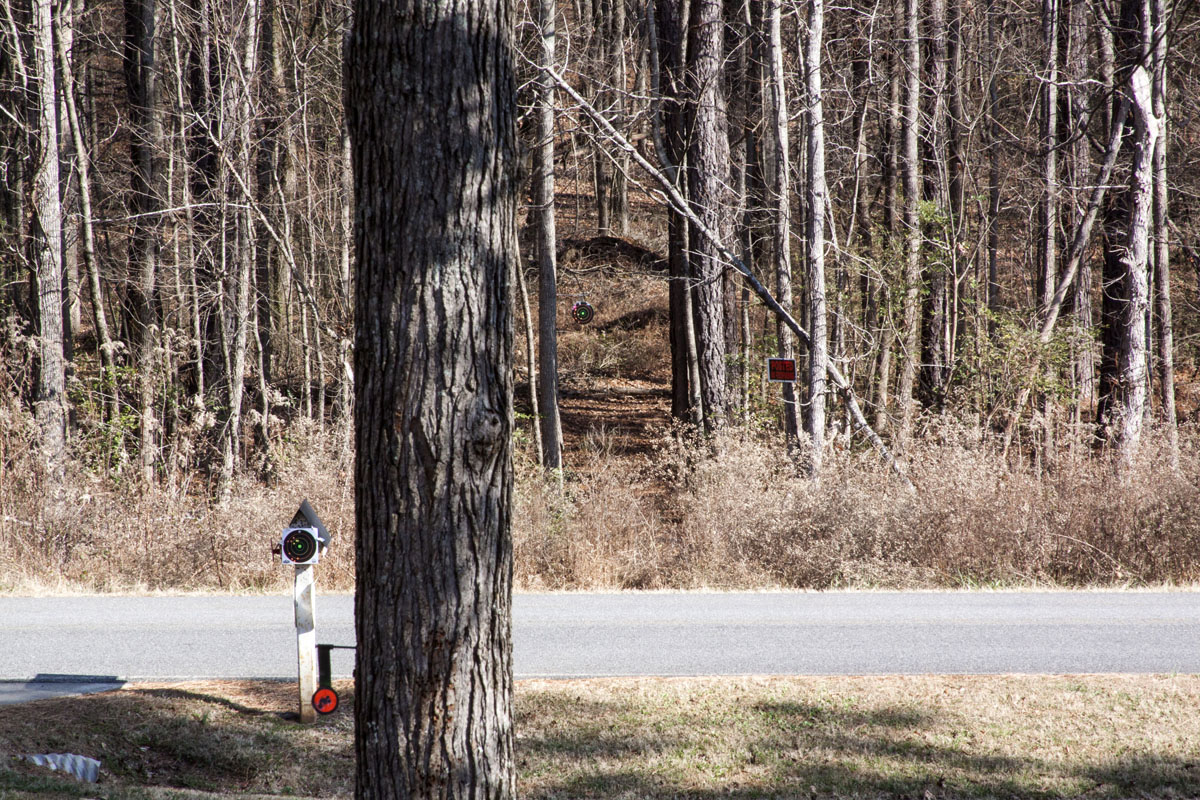 Can't wait to see if I can obtain a Paul Watts R9 to own, shoot & photograph. Here is my current plinker. I have some medium rings in route.