Took a R9 on trade the other day and upon cutting the barrel back to re-choke it I noticed the barrel was badly bent. Upon closer inspection the barrel bore was so badly off center someone had bent and contorted the barrel to try and get it to sight in. I'd usually just get another barrel I had laying around to use but decided to make a project out of it. Talking to Clive the other day it came up about how I used to cut barrels from the rear before I could re-choke them. I had one I did back in the late nineties come through the shop the other day and honestly couldn't remember doing it. I used Ford high temp injector o-rings for breech seals. They are pretty much a life time seal compared to the factory seals. The have better memory and don't "over flatten" over time. They also take heat better than a factory unit. Well, after talking to Clive I dug around and found my old tool bit I used to cut the breech seal slot and a cut off barrel from a R1. I'm in bidness!! I decide to do a mid power plinker with peeps. Even with the ultra short barrel it will have a mid twenty pound cocking effort and yield 730-750 with JSBs or Premier Lights. I've done a couple for customers in the last few month's but they were shrouded and scope use only. This will be a light easy cocking karbine with peeps and a Stingray stock. Should make for a nice combo.
Many Thanks,
Paul Watts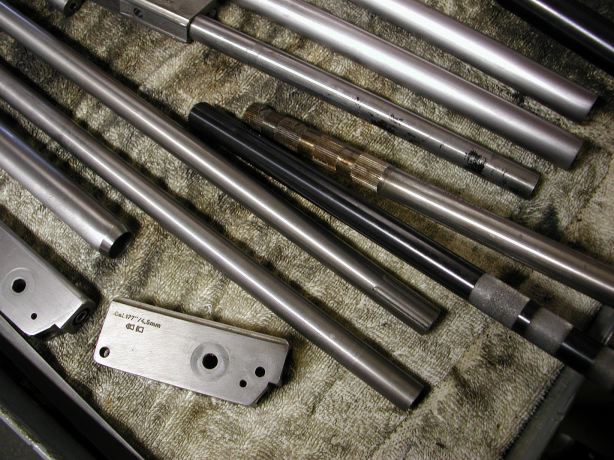 Here you can see the old barrel and the new blank knurled and ready to install.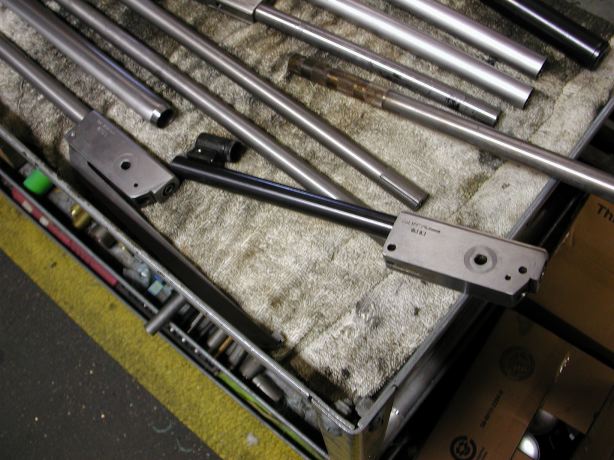 Barrel pressed into block with front sight installed.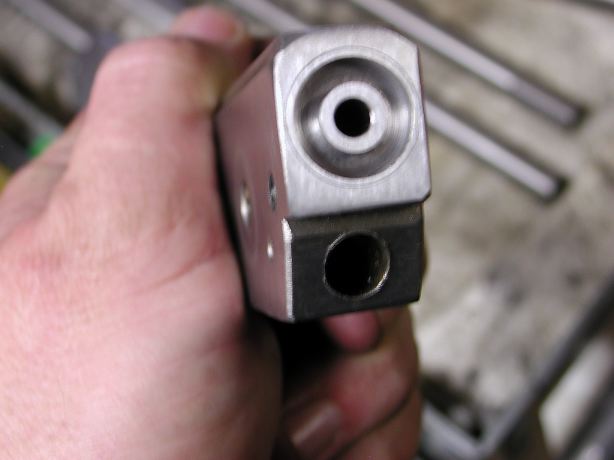 Breech seal slot.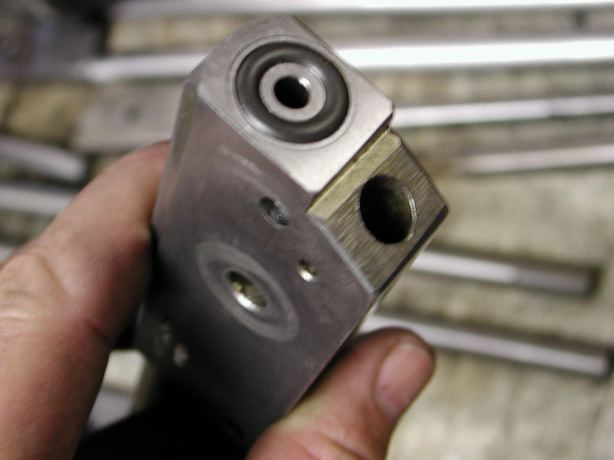 Breech seal installed
Now I have to re-install a new locating pin back in the breech, mill and ream the pivot bolt hole, cut breech for inserts in side and mill the block for a cocking link pin with c-clips. Then polish the whole action up and blue it.