The design and the movement of the Citizen Super Jet is great, but these watches are expensive if you could find one.
Now I have seen an (ended) auction from Ebay, a Citizen Super King, which was sold for only 57,55 USD.
Is this movement (25 Jewels)

(copyright by ebay seller)
the same movement or same operating mode like in the Citizen Super Jet Auto Dater (39 Jewels)???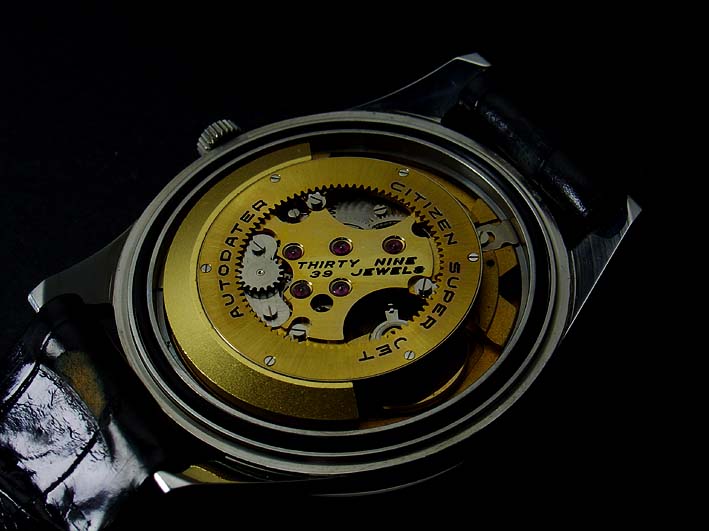 (copyright by
www.nakahiro.parfait.ne.jp
)
Cheers,
Ralf (watchbear-71)
"Man invented time, Seiko perfected it."