This will be short and sweet.
I checked out the middle section of Eaton Canyon the last time, so today I returned to traverse the upper section. I started at Eaton Saddle, and walked the fire road, looking for a drop-in point. Initially, the drop into the head of Eaton Canyon is very steep. At the tunnel you can see the old trail: there's a sketchy-looking cut in the rock, and metal posts that presumably carried cables at some point. It's a looong way down, so I guess the tunnel was built as a less harrowing alternative. Not coincidentally, this isn't a good drop-in point.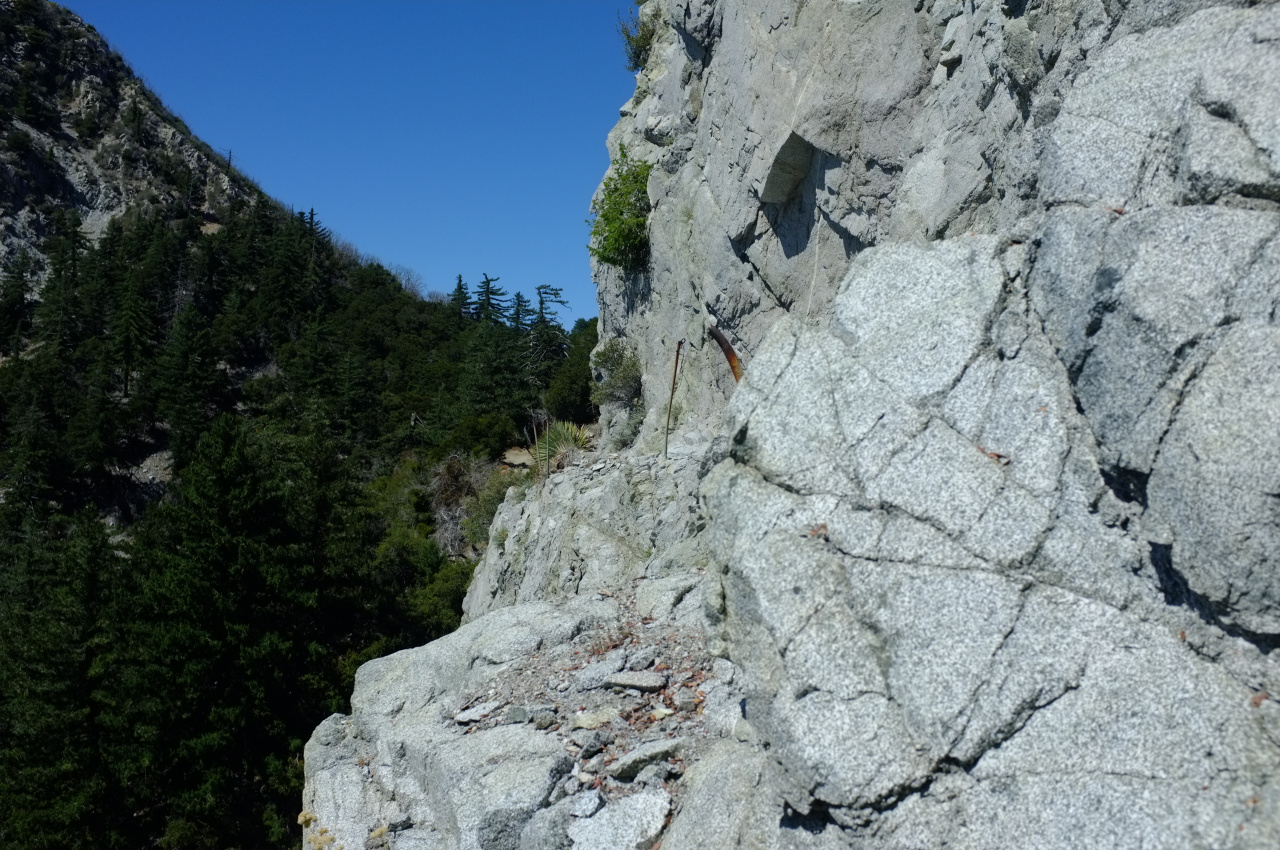 Things look a bit more reasonable past the tunnel, and I dropped-in shortly after. As expected, this is very steep initially, but flattens out as all the little channels consolidate into the main stem of Eaton Canyon. It's pretty nice down there. I found very little human-detritus, aside from two road signs that fell from above and 11 (!) birthday balloons. Eventually the canyon gets some water.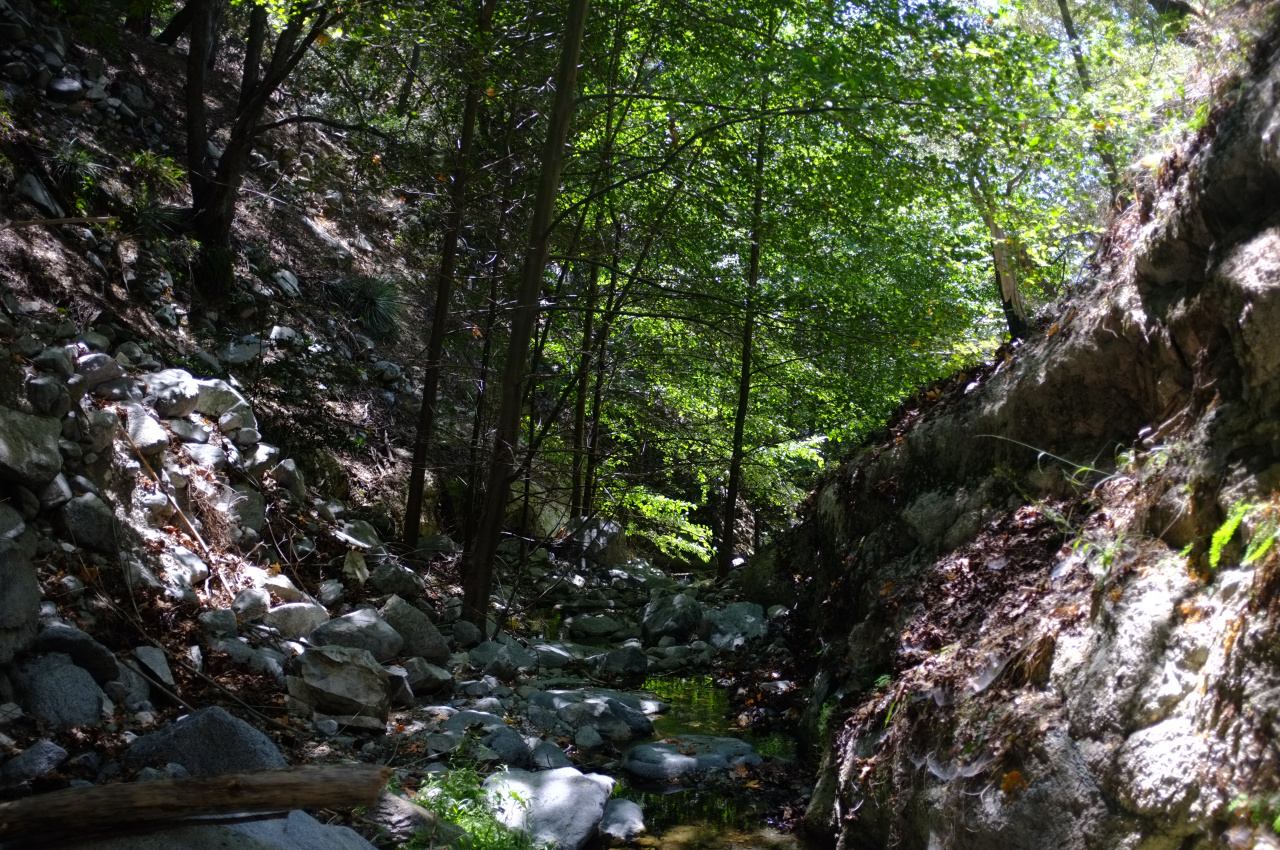 Here there were some deer, countless water striders and countless ladybugs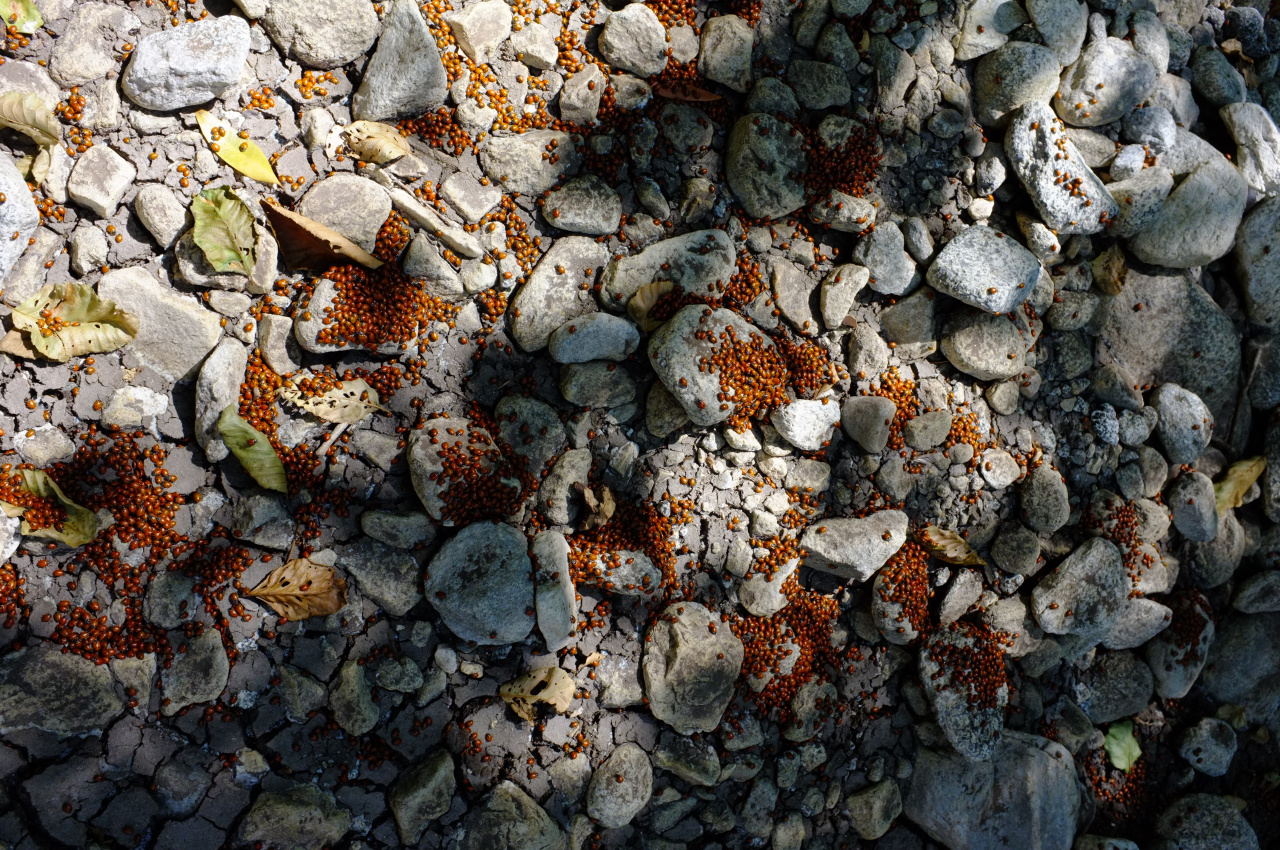 The travel is relatively easy. There's only one waterfall, and there's an obvious bypass on the descender's left. Eventually I reached the Idlehour trail, which was my exit via Mt. Lowe. Lots of lizards on the ascent, and I disturbed this guy, who was coiled up into a neat pancake when I came up on him.
The canyon is nice! It was also hot out there. I saw one other hiker at Inspiration Point, and a handful of people at the tunnel.