I ended up more or less following the route that Sean, Cecelia and Henry took on their previous expeditions, so this will sound familiar.
I took Barrett-Stoddard road to Cascade Canyon. Cascade canyon is steep and is full of colorful (and loose) rock. It is also full of gnats, poison oak, some sort of stinging nettle and sharp blackberry bushes.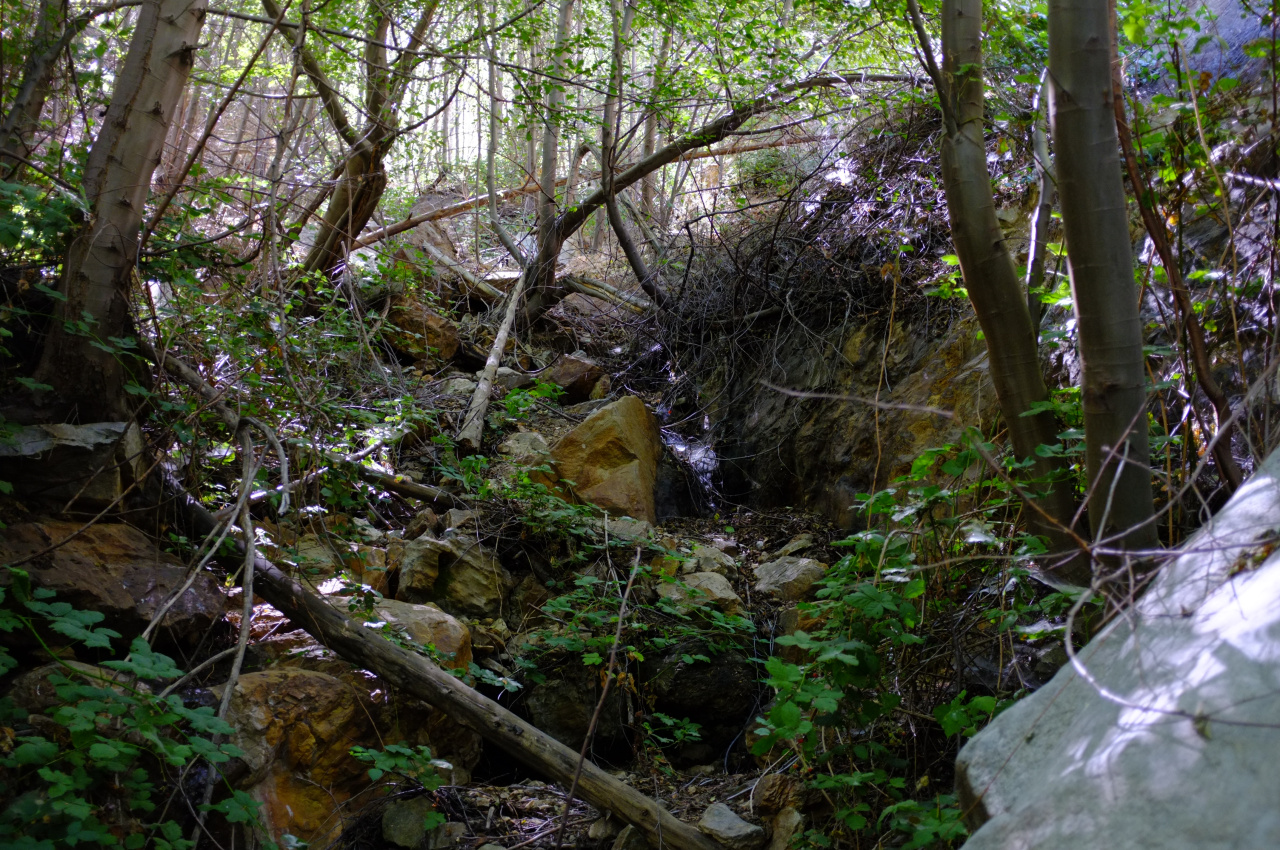 There're a lot of ripe berries, which was nice.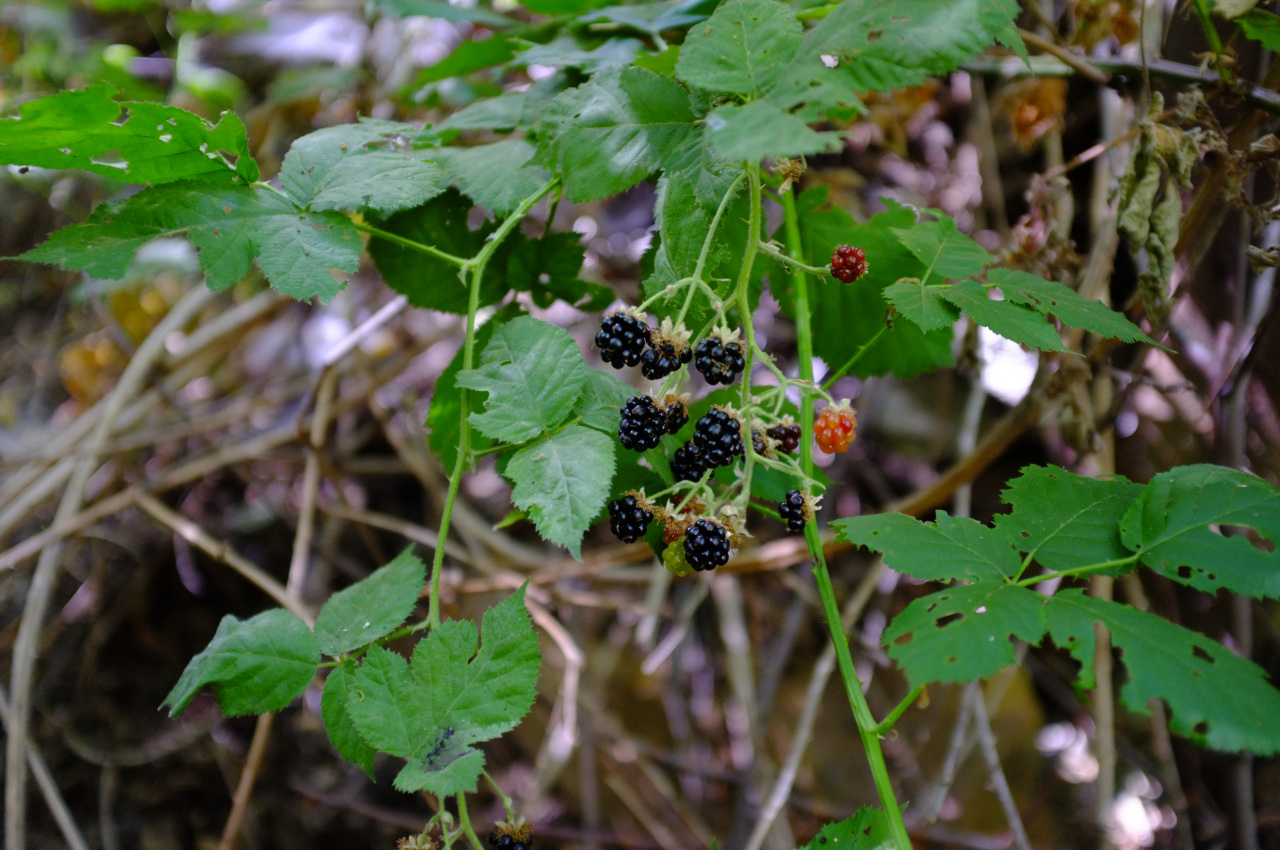 At around 5200ft I wanted a change of pace, so I took a right turn to climb directly up to Turtle's Beak. It got significanly more steep and loose, so the brush and gnats mostly disappeared.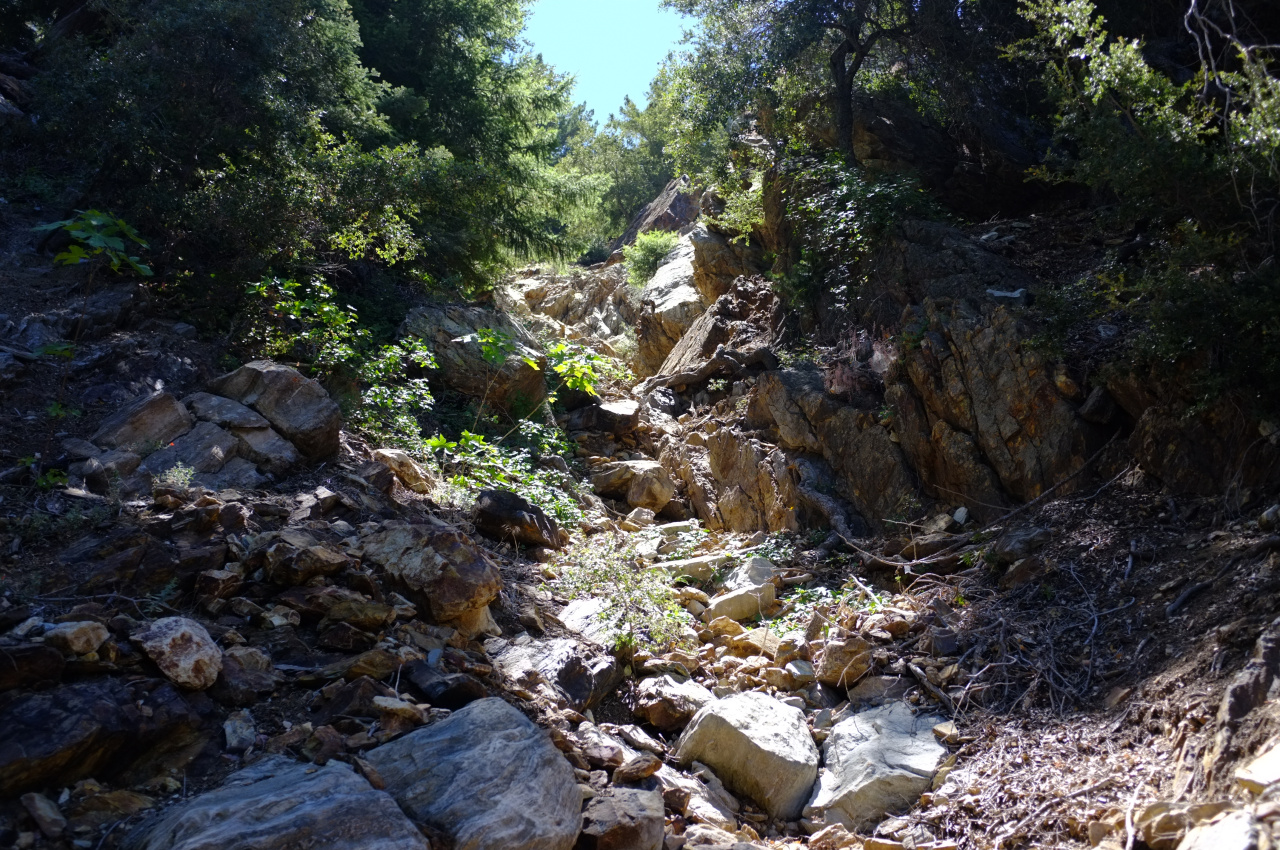 After much sketchy scrambling, I summitted.
Any guesses about how many parties signed the register since Sean's last trip in April?
The views from Turtle's Beak are nice. And you can see the climb to point 7792, which is coming up: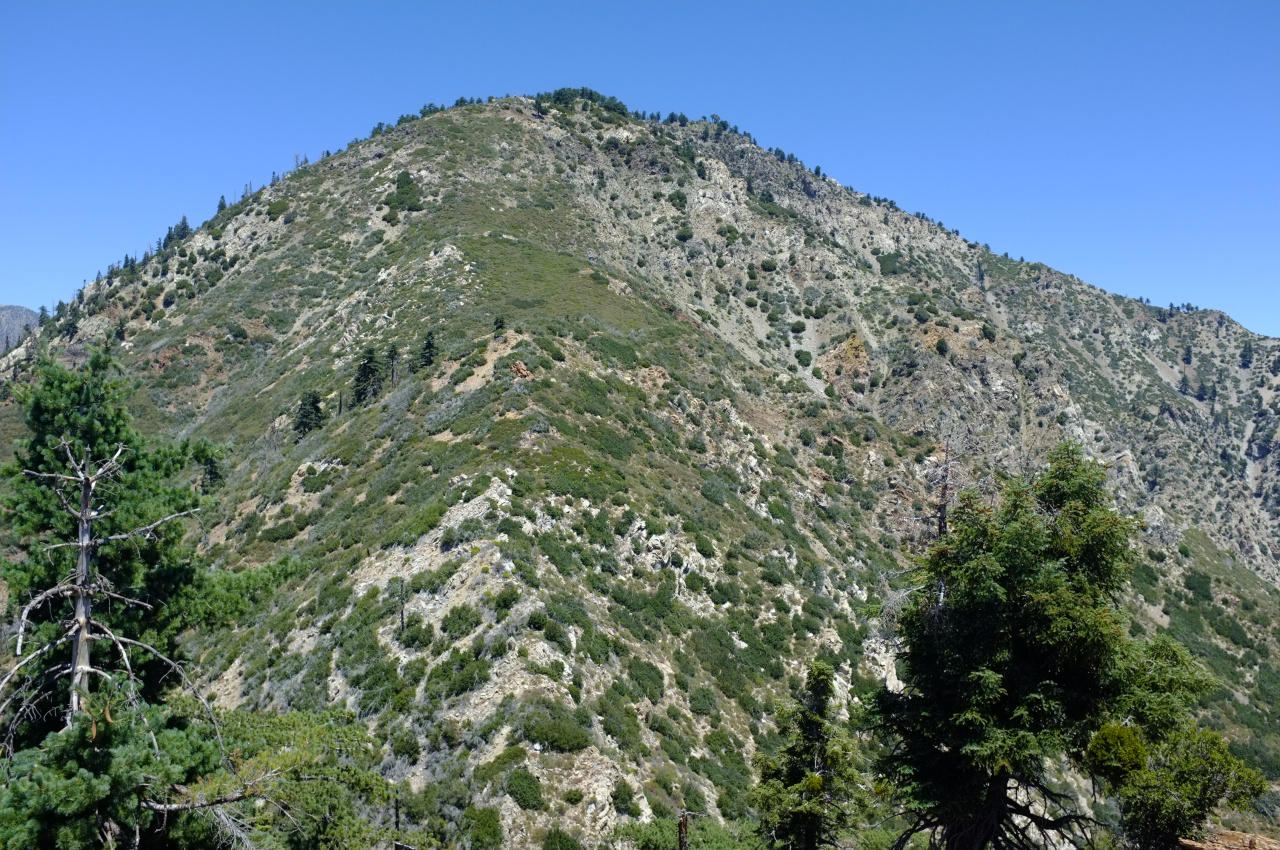 It is a brushfest. I brought gardening gloves to handle the whitethorn, but they weren't thick enough. I also neglected to bring long pants, which is a tough lesson to repeatedly learn for some reason. While pushing through the whiterhorn I sought out the rocky islands, and nothing wakes you up quite like exposed 3rd class moves on unstable rock where you have to fight with sharp plants for holds.
From point 7792 the beak and the brush look like this: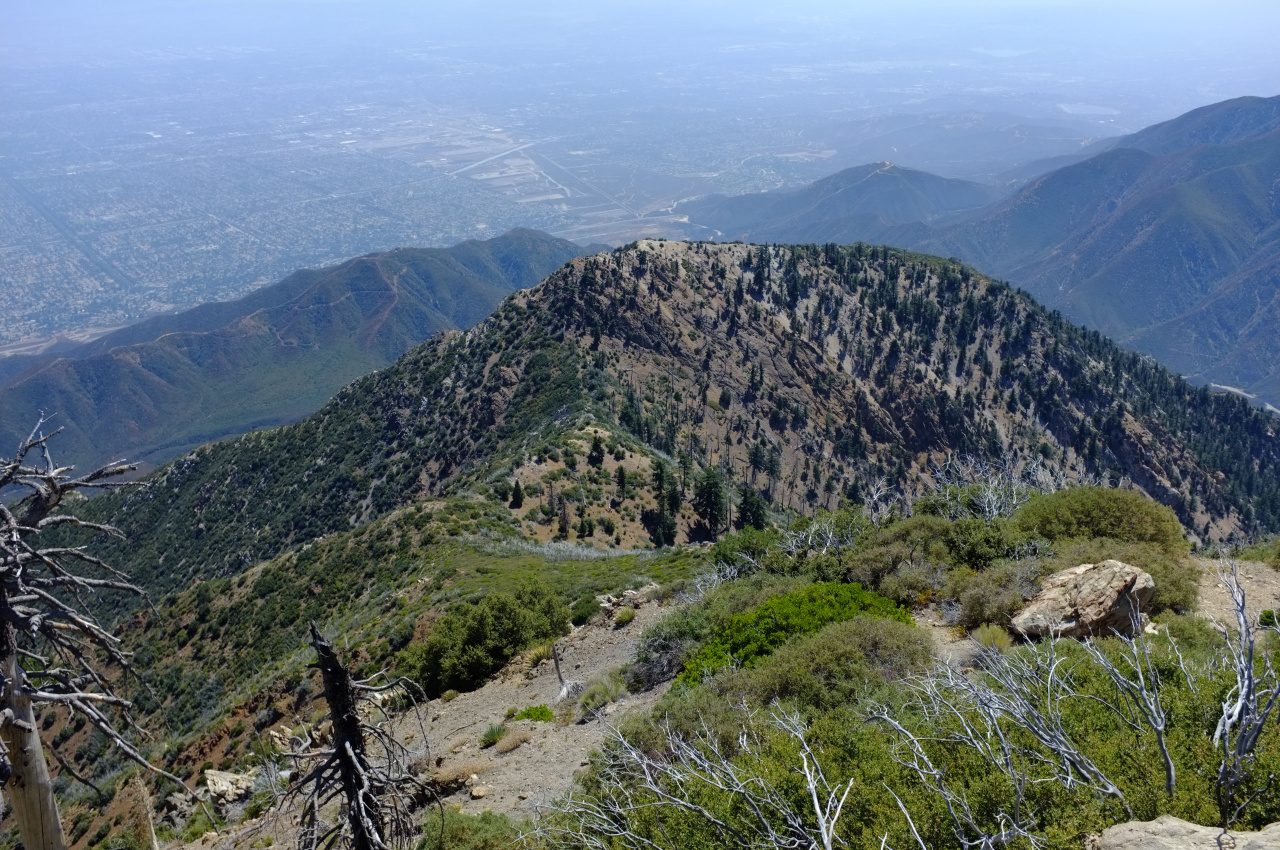 In any case, at point 7729, everything changes immediately and dramatically. The brush is gone. The loose rock is gone. Instead you're now in the open pine forest of Ontario Ridge.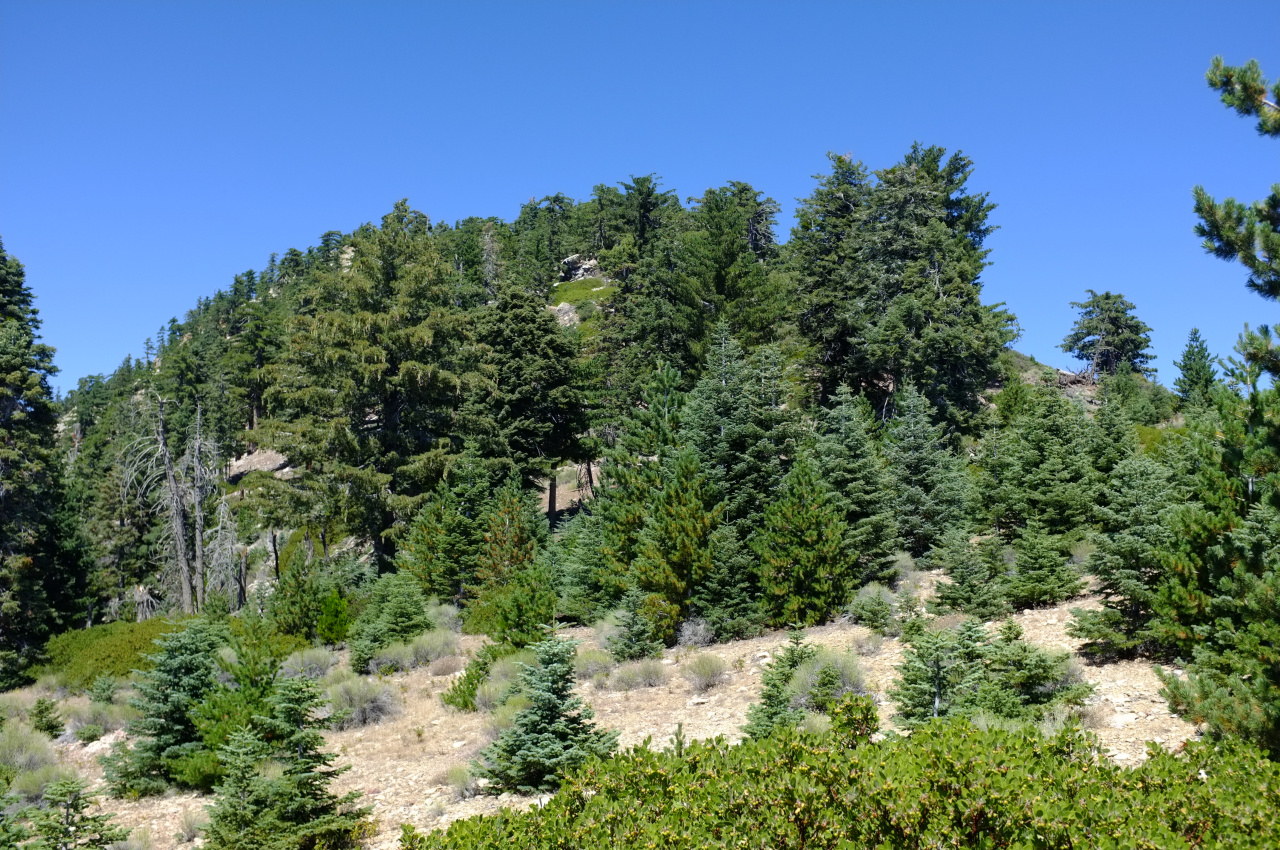 The going at this point is easy and pleasant. The views are nice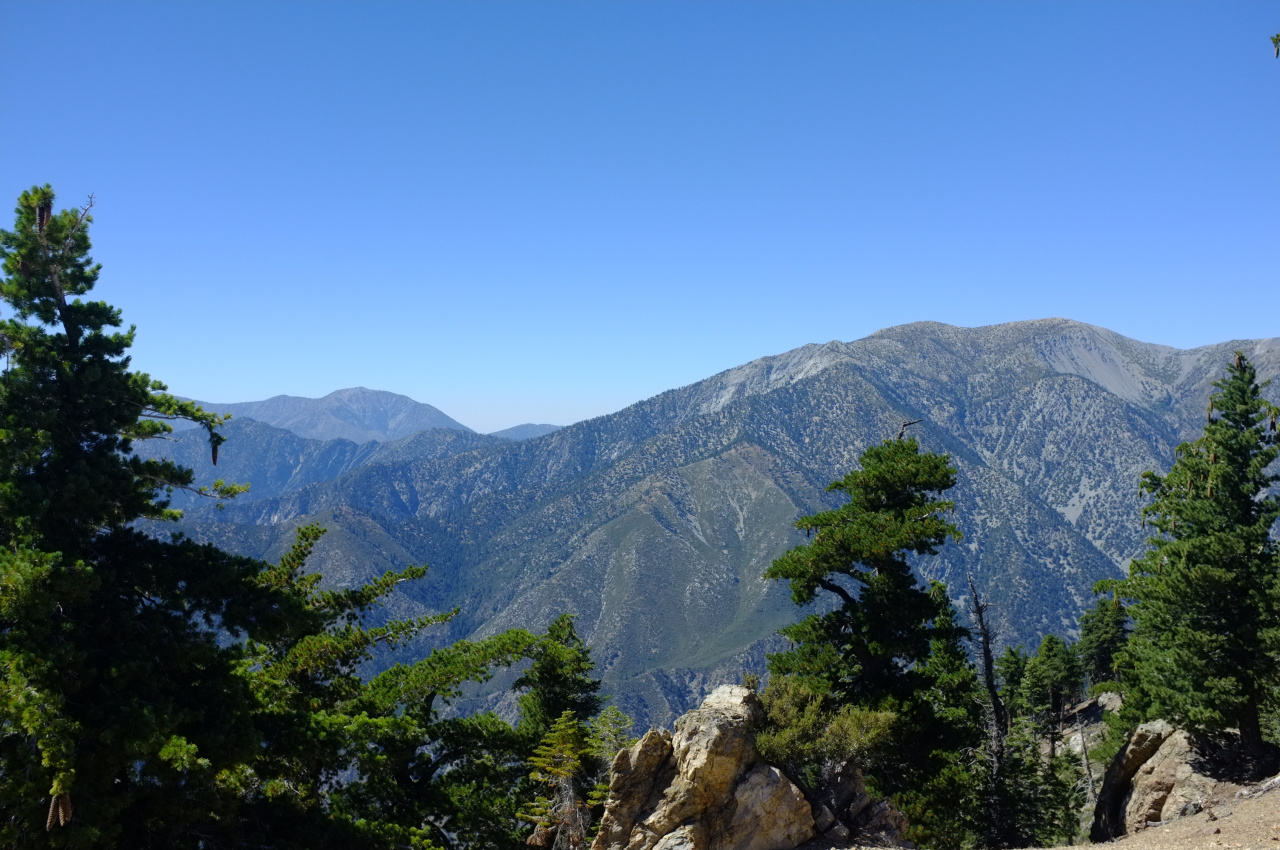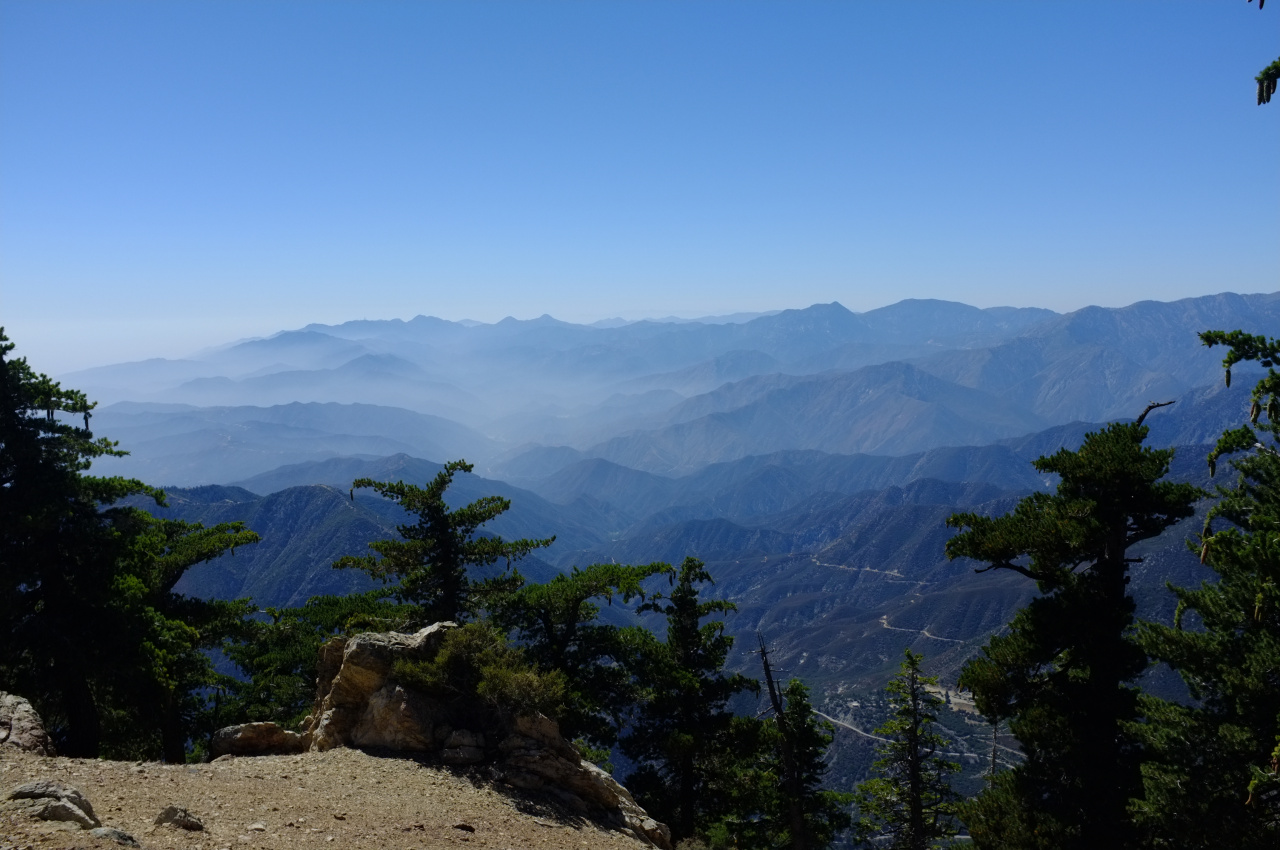 And there are cool rock formations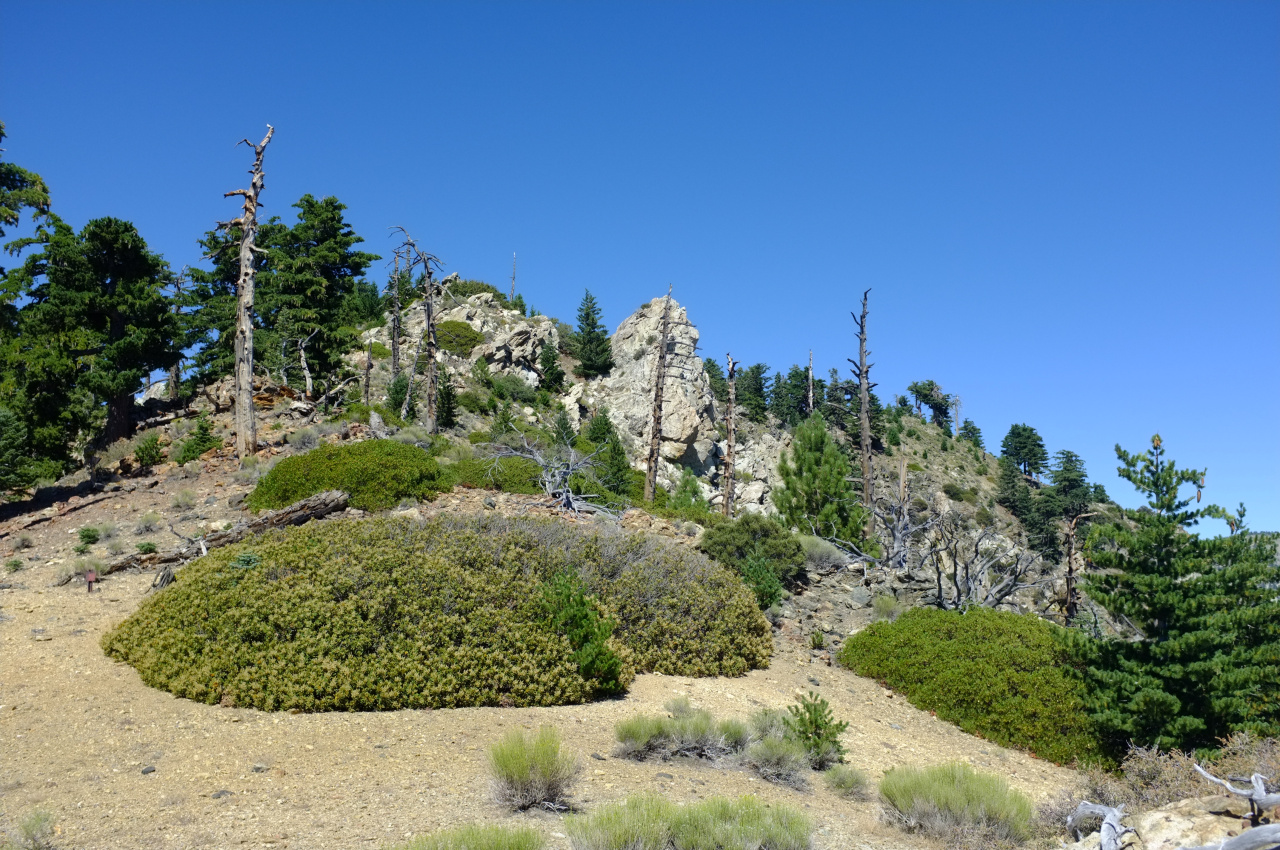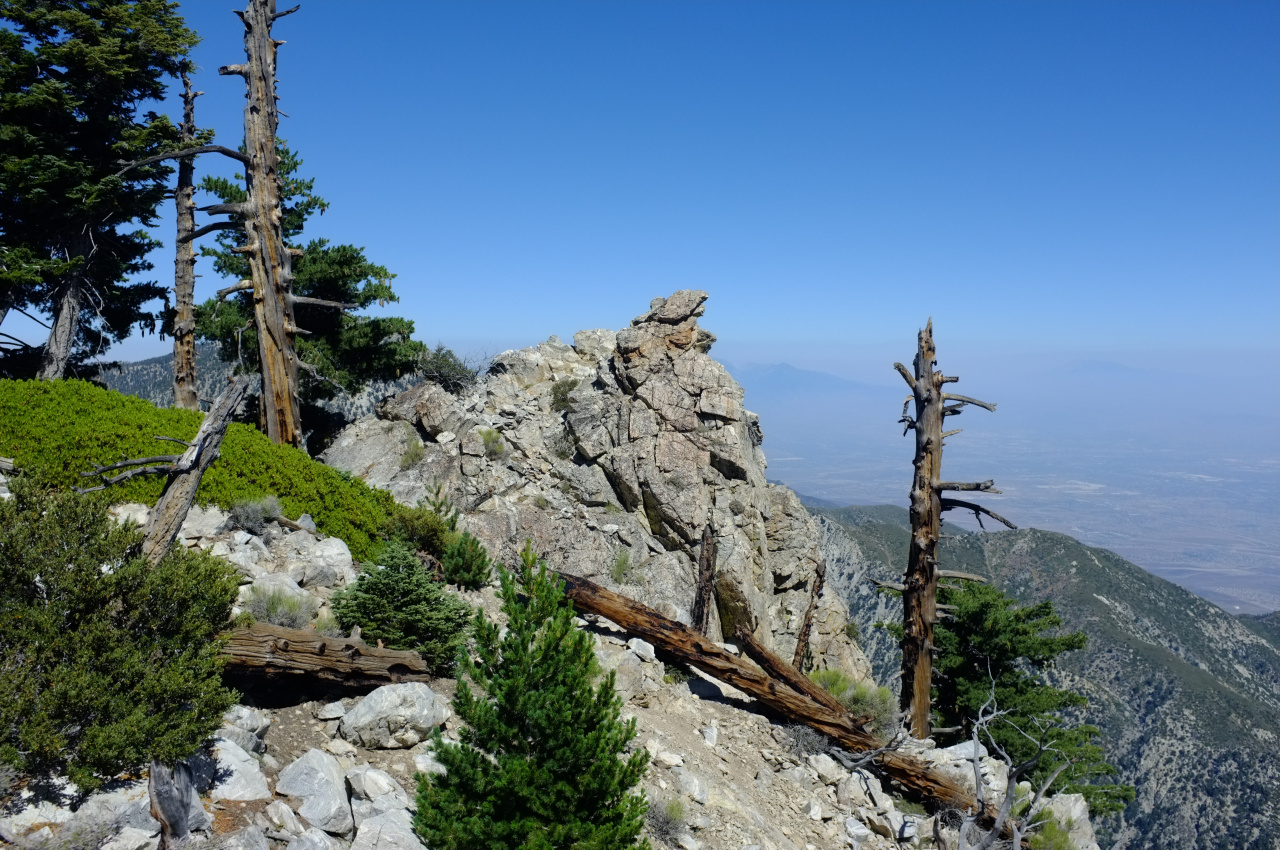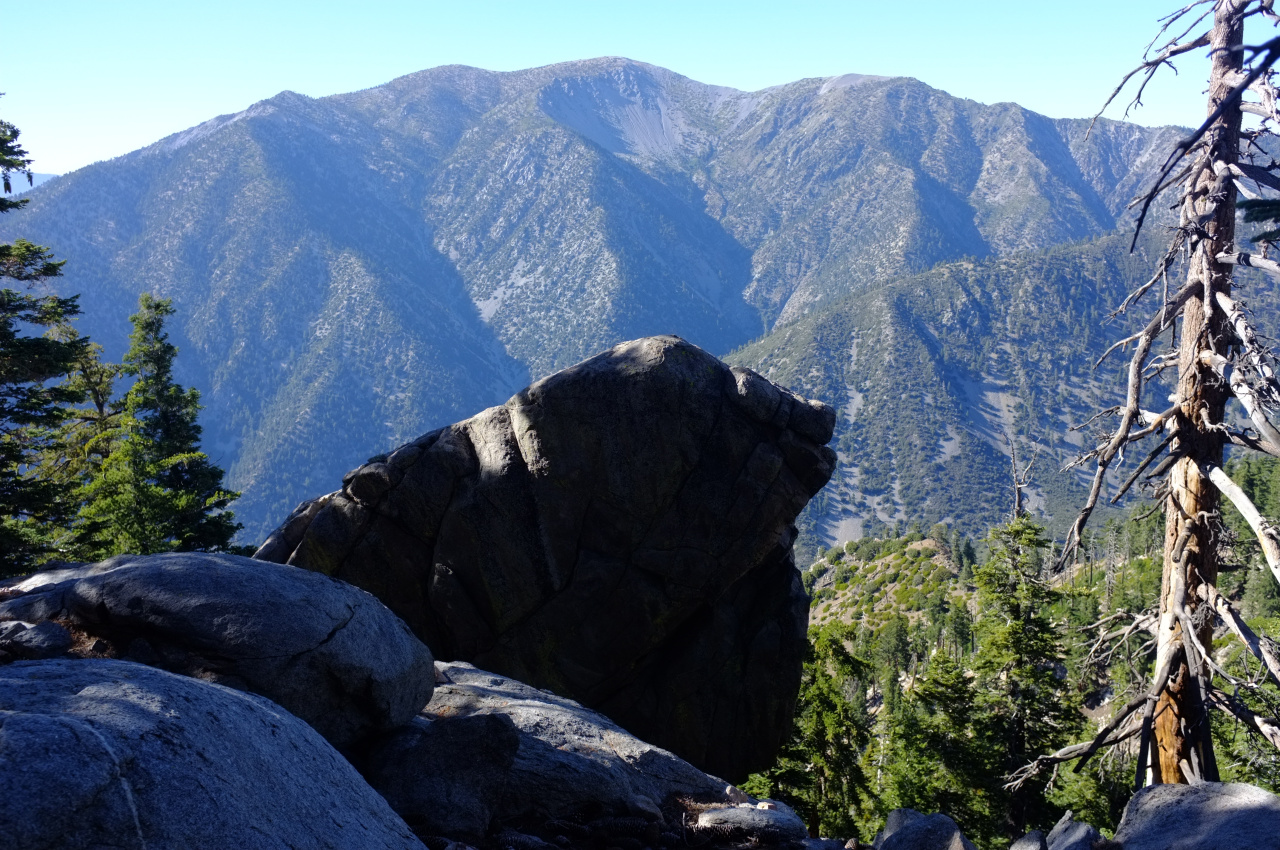 Scrambling across some of these rocks I set off a rattlesnake that must have been hanging out in a crevice in the boulders. It sounded pissed, but I never saw it.
The ridge is mostly wild, but there're a few signs of human activity. Most notably, a few of the pines were cut down: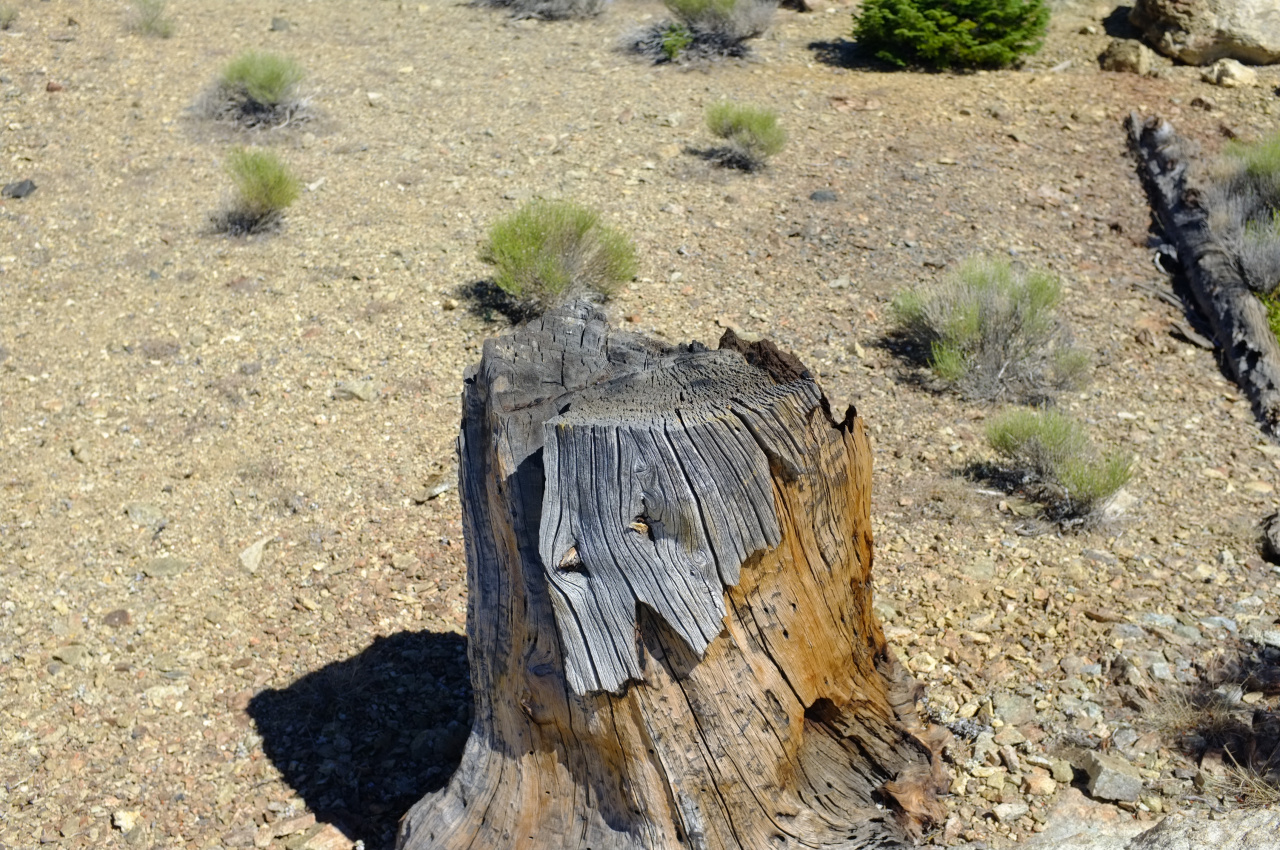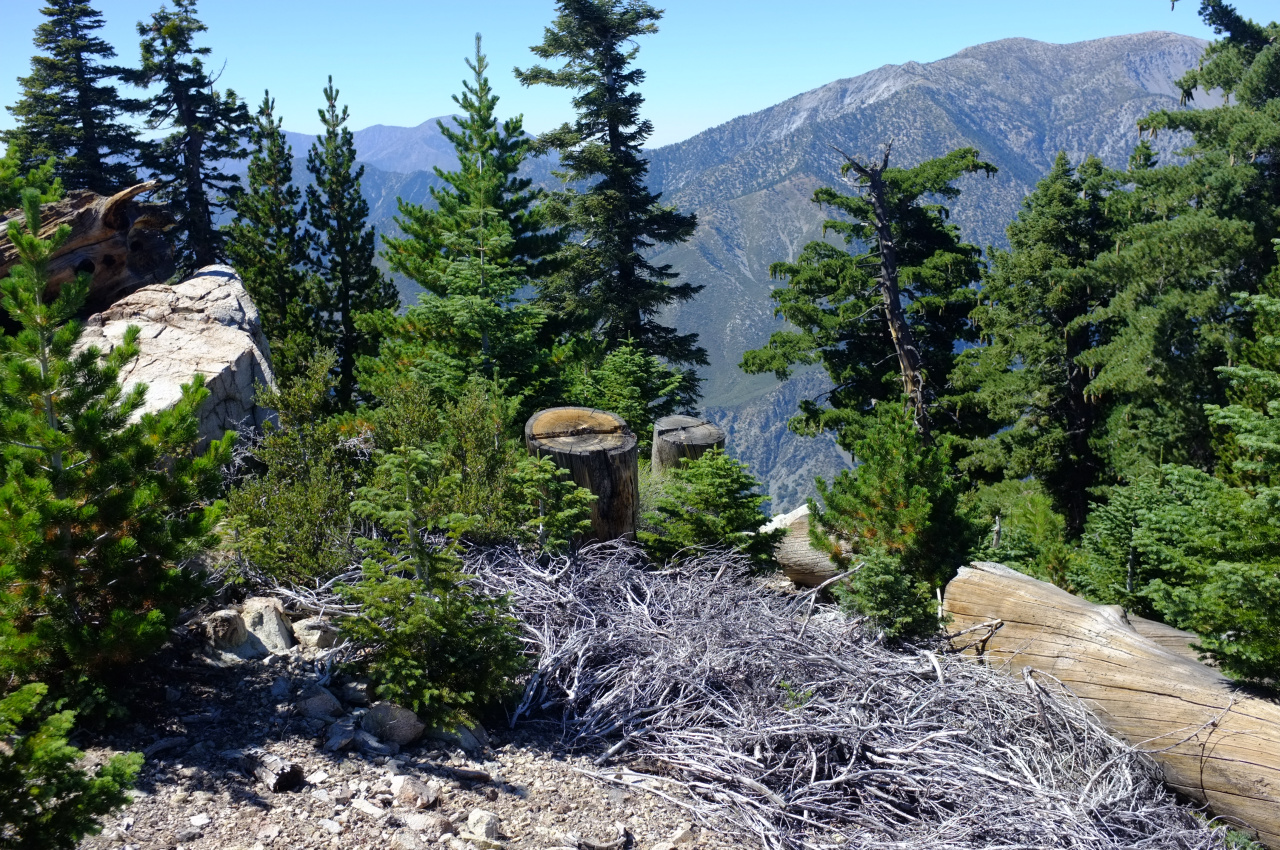 This wasn't done systematically-enough to make for an effective firebreak, so I don't know what it is.
There was also an area with lots of unidentifiable rusted-out metal chunks. And this: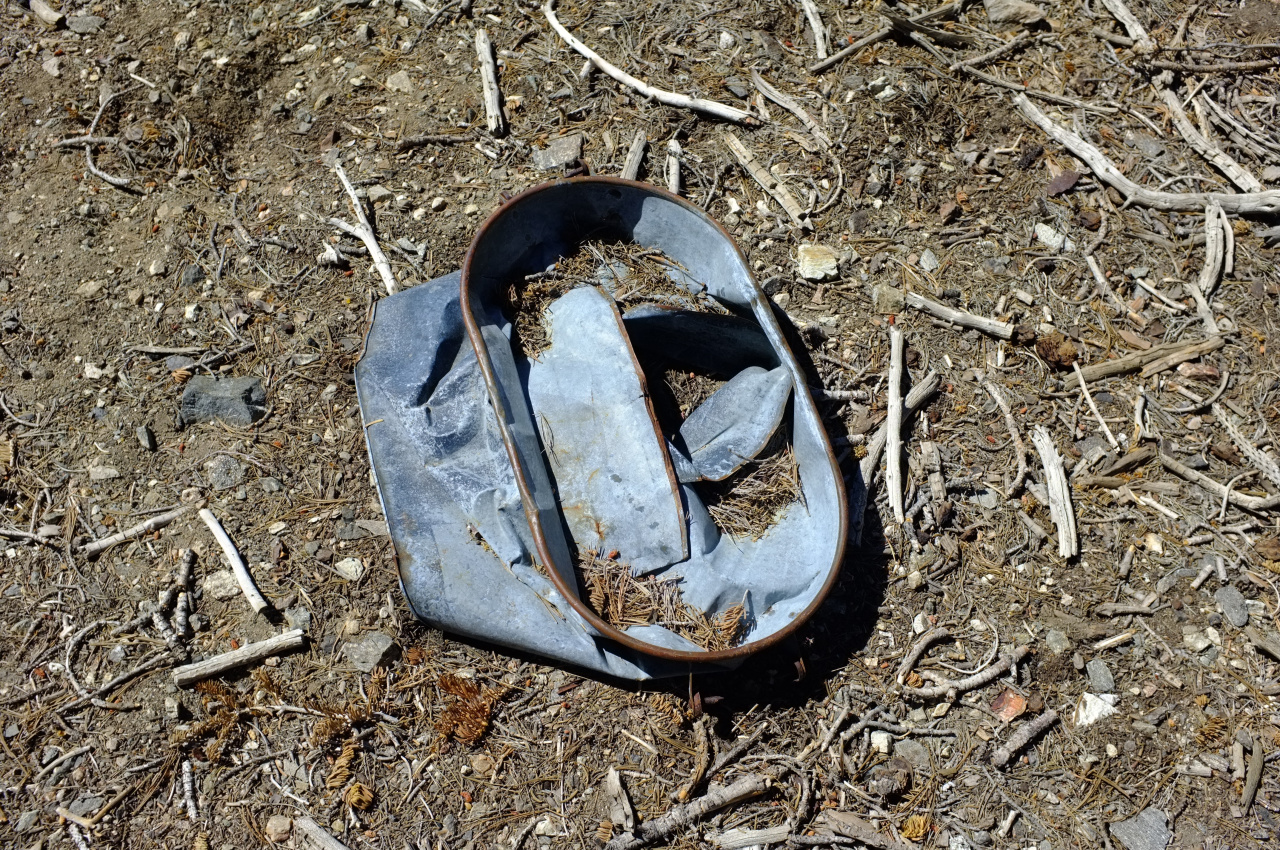 There's some more brush right before Ontario, much of it blooming chinquapin full of bees working on the flowers. That wasn't thick enough to present much of a problem. At the start of the day I had grand plans of descending a different canyon, maybe checking out the old Lapis Lazuli mine. But I had enough of unstable rock and sharp, stinging, biting things. So I made a beeline for the Icehouse Canyon trailhead by descending the Falling Rock Canyon ridge. It's easy going, is open-enough and has a use trail for much of the way. Soon I was at Sugarloaf saddle looking at 3 bighorn sheep on the scree a bit below. I bagged Sugarloaf, slid down the scree to the canyon floor, and was home free.