So I normally wouldn't post this, but Uncle Rico posted
HIS un-trip report
earlier, and mine is just so much more impressive.
I want to climb El Picacho del Diablo in Baja. With all the driving, this needs a long weekend, and the long weekend we had just now seemed like it would work. The heat wave was just ending around here, and it seemed like El Picacho would be sufficiently far enough to escape the heat. Also I wasn't thinking straight.
So anyway. I drove up on Friday. The horrific traffic jam from San Clemente to San Diego was not very discouraging: I was going to Mexico! After all sorts of delays, it started to get dark a bit past Ensenada, and it also was starting to rain. A lot. It was dark when I turned inland, and I finally got to the park entrance at maybe 9PM. The gate into the park was closed, and the ranger said maybe they'll open it the next day if it clears up sufficiently. He also educated me about Hurricane Lidia: this storm was its remnants apparently. I spent the night in my car, listening to the rain and wind. Only once was I jolted by an earthquake.
The storm abated a bit by morning, but it was by no means done, and nobody had any indication of opening the gate (I was still 10 miles short of the trailhead and really far from the peak). So I just walked around the area for a bit. It's a pretty cool park, actually. Feels like the upper San Gabriels, or San Jacinto, maybe: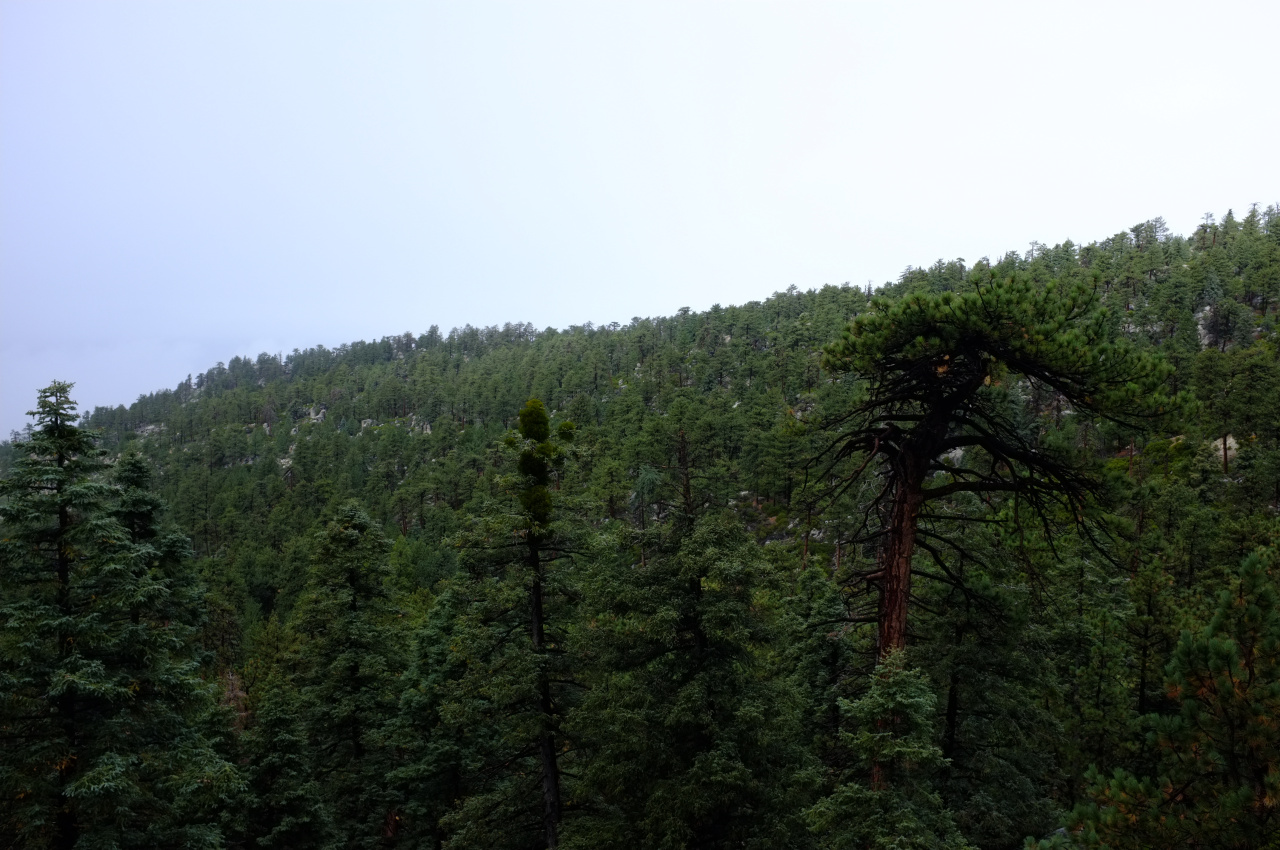 There's some sort of observatory shell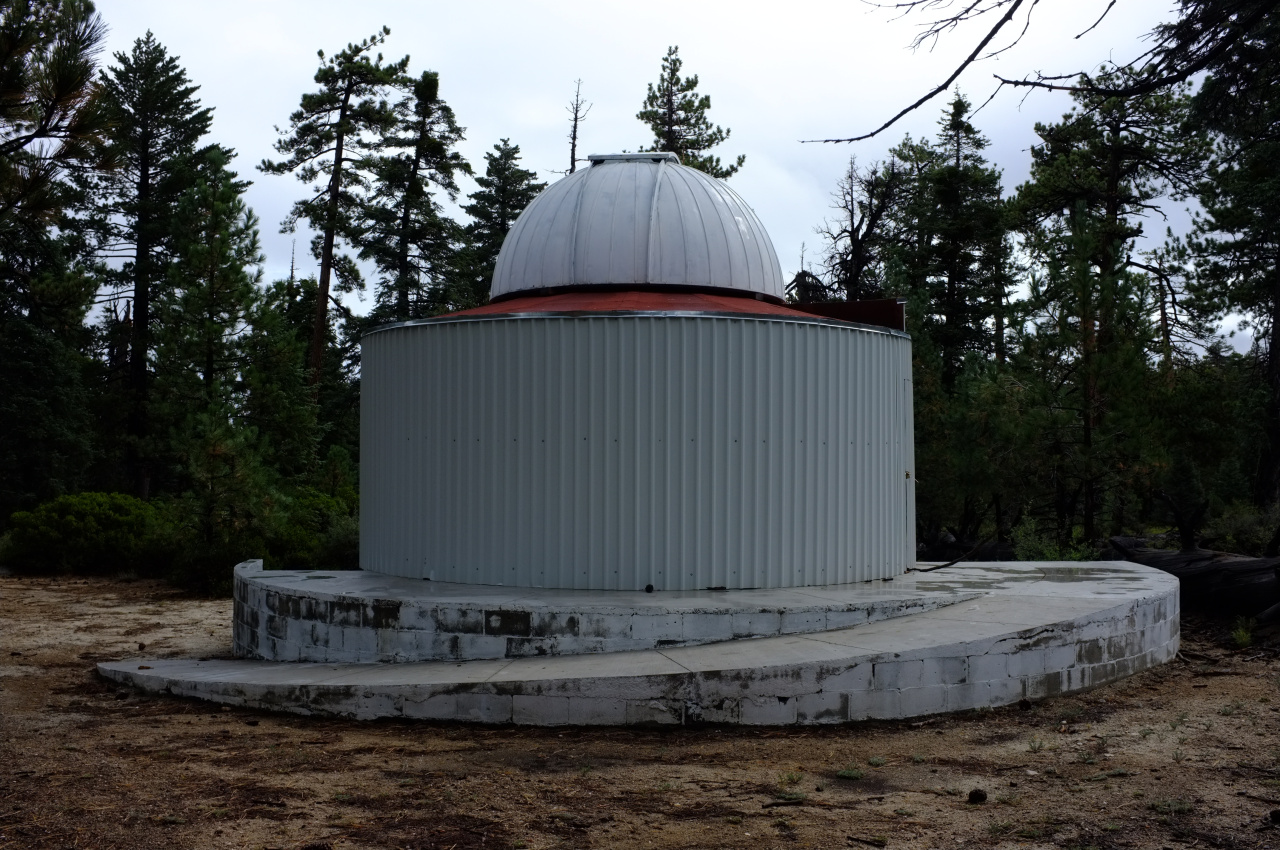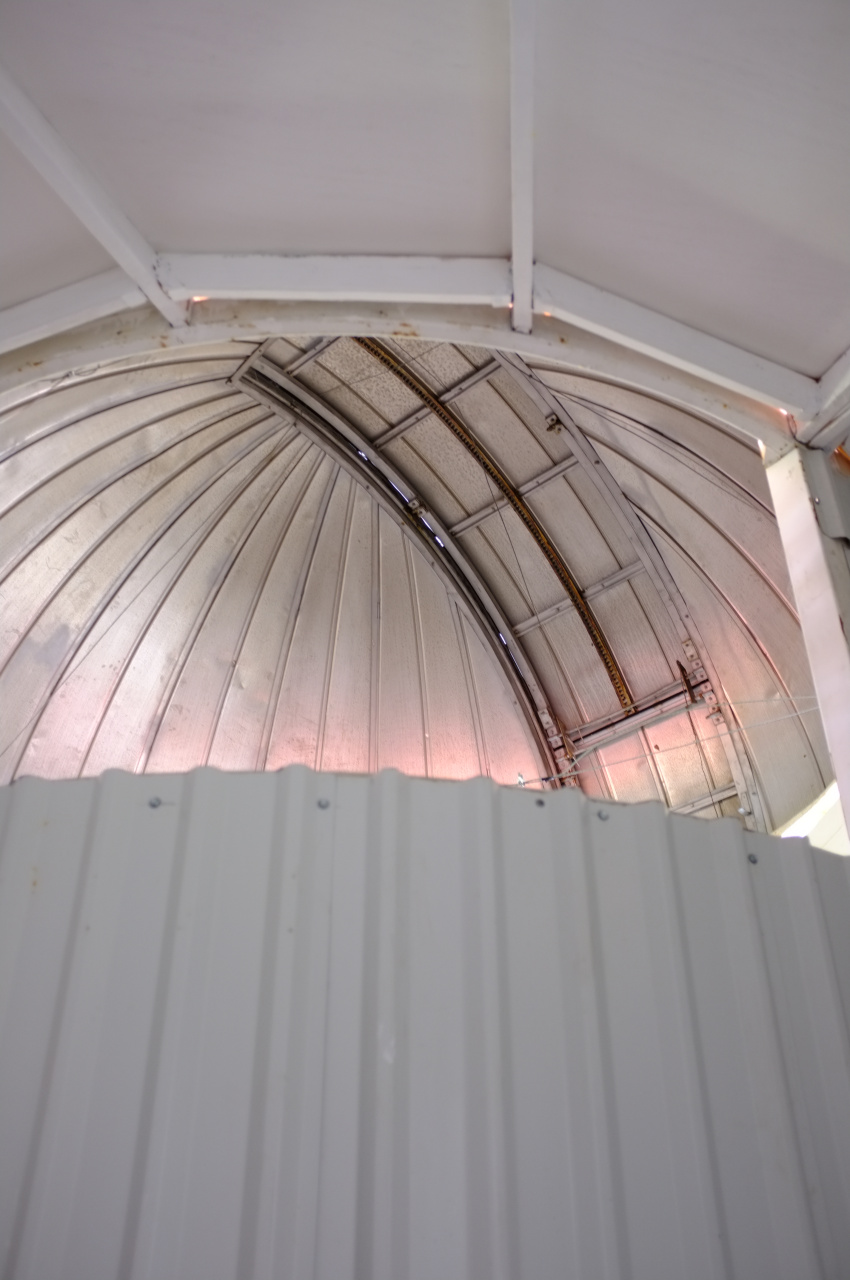 And the signs are made of hand-painted and hard-carved wood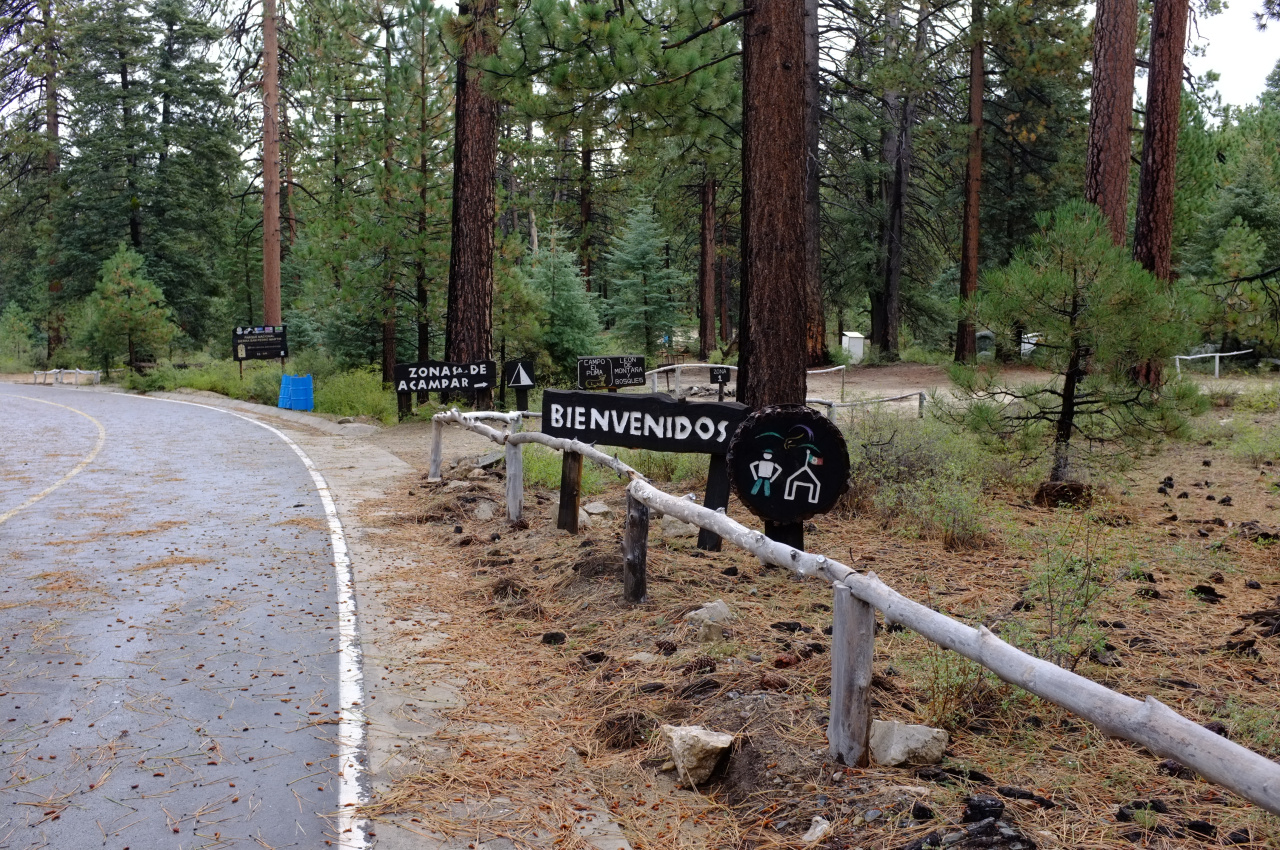 They're also apparently reintroducing the Condors, and would prefer that nobody mess with them
I hung around until it was obvious I wouldn't have enough time to do any real hiking if the gate was open already, which it wasn't. So I went to Ensenada, and drowned my sorrows in tacos.
Still Mexico is cool, and I didn't have too many regrets. Until I spent 3 hours in the line to cross the border that is.
Not putting down the trip stats to avoid embarrassment.