I've gone searching for these sites twice (
here
and
here
).
This was another nice, clear post-storm day to come back, and this time stonehillnews joined in.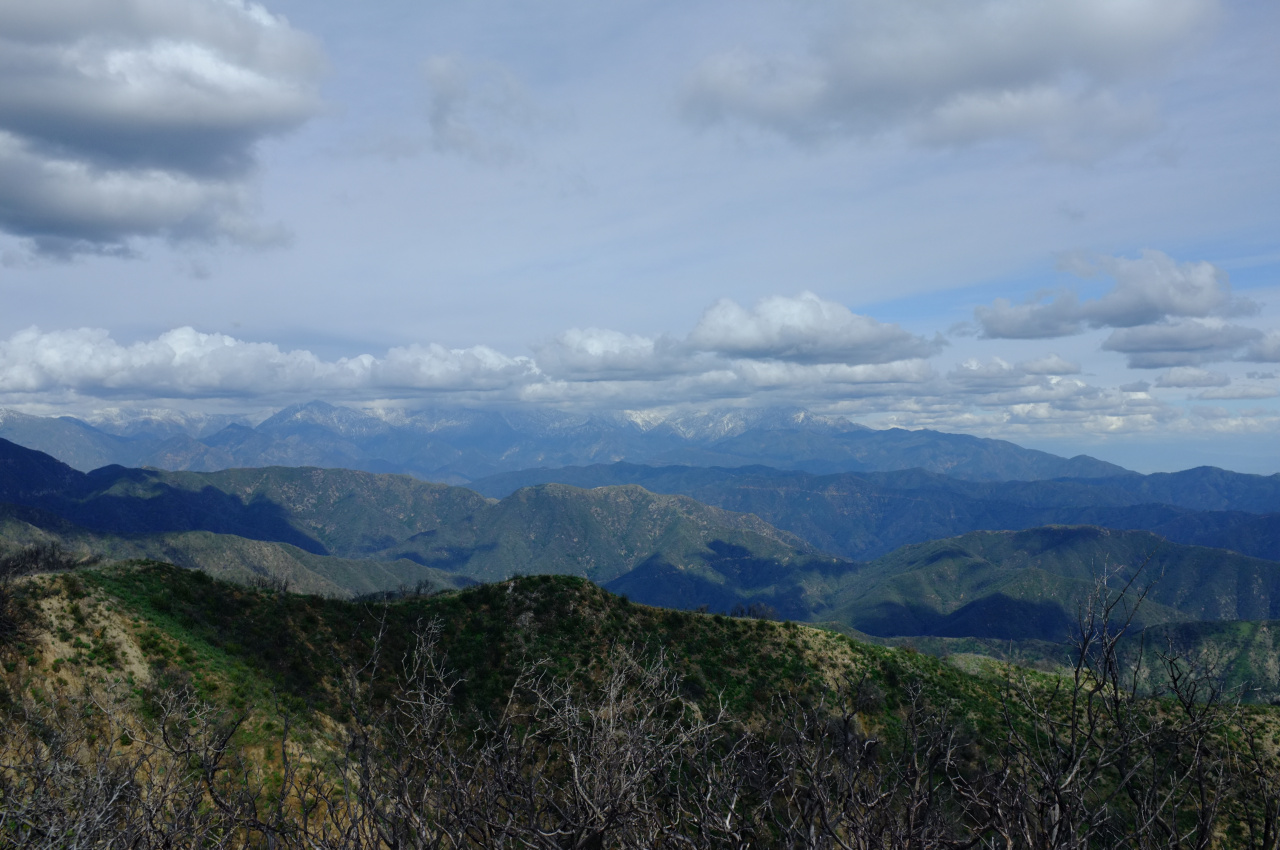 We went to the F-4 site first. Apparently I already found ground zero: above the area where the debris was most concentrated there's no debris at all. And this turned into a genuine archaeology dig: I hung around in the gully for a bit, moving dirt around, and unearthed a whole pile of stuff, bit by bit: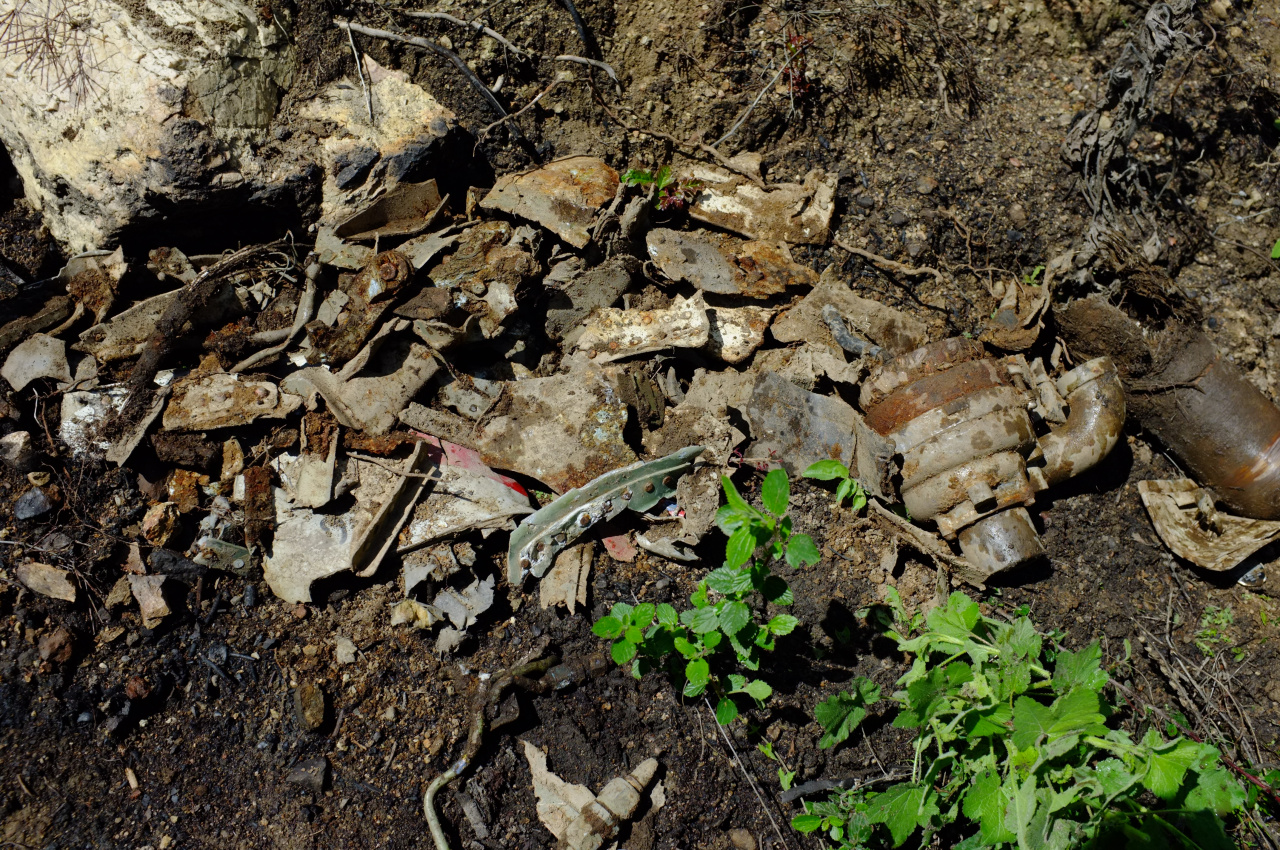 ALL this stuff was completely buried. Mostly it's pieces of skin, but there're some gems. Some sort of adjustable dial to control the brake motor: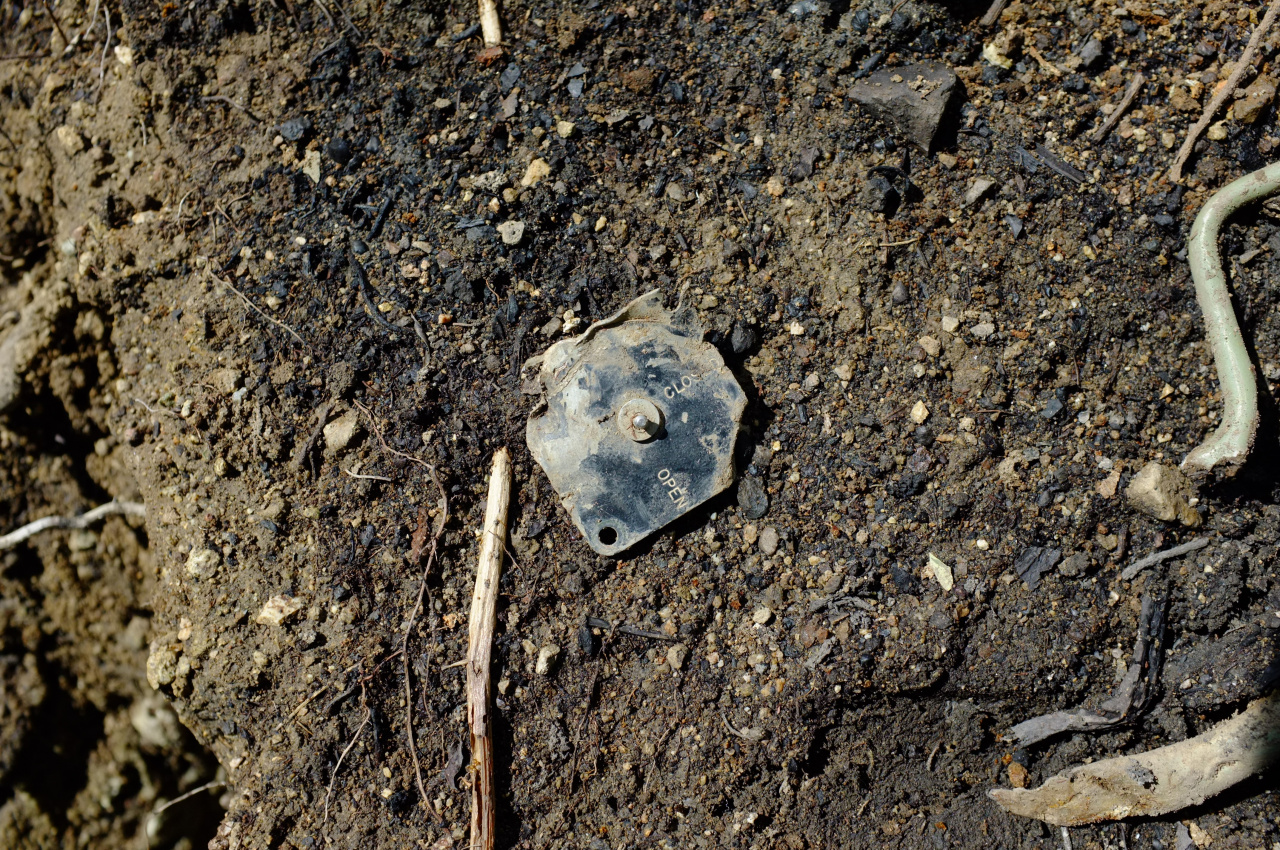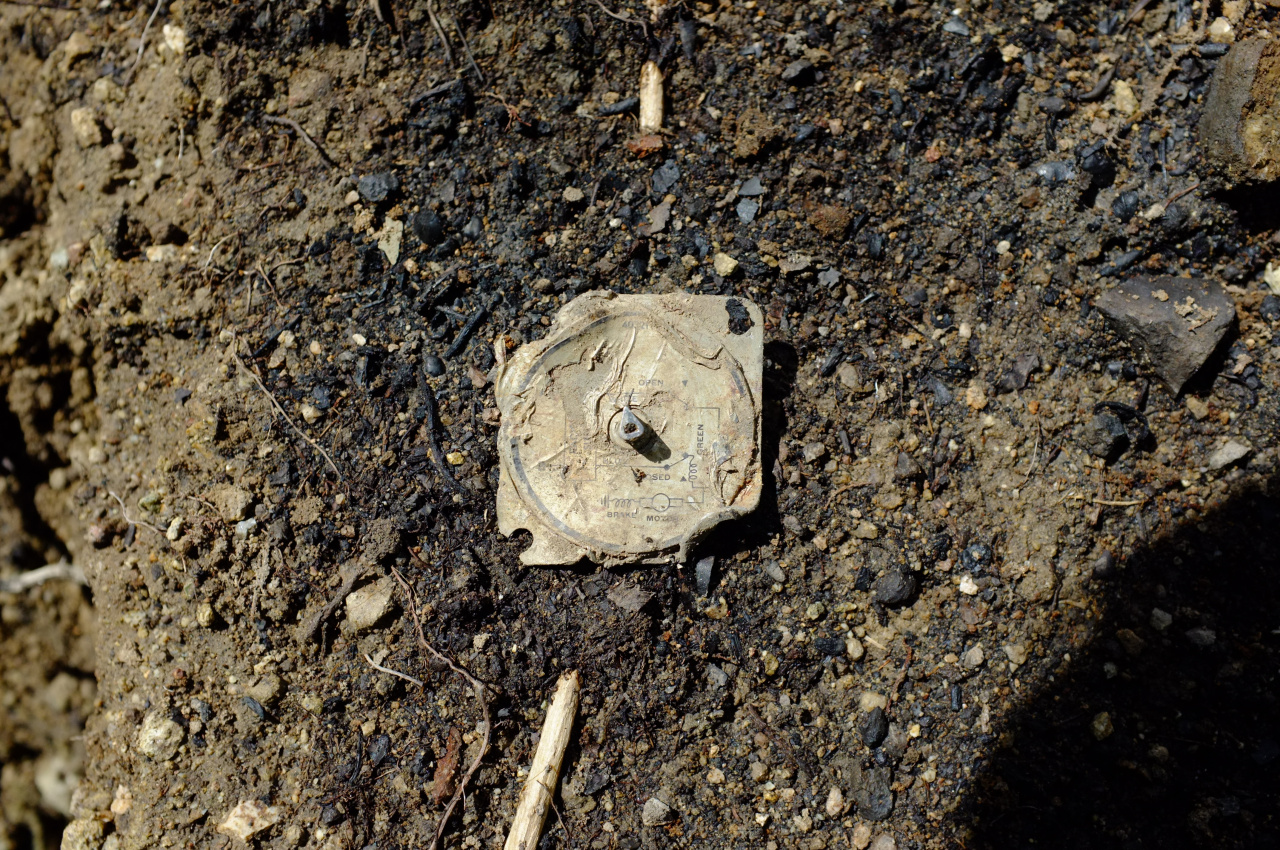 External access panel: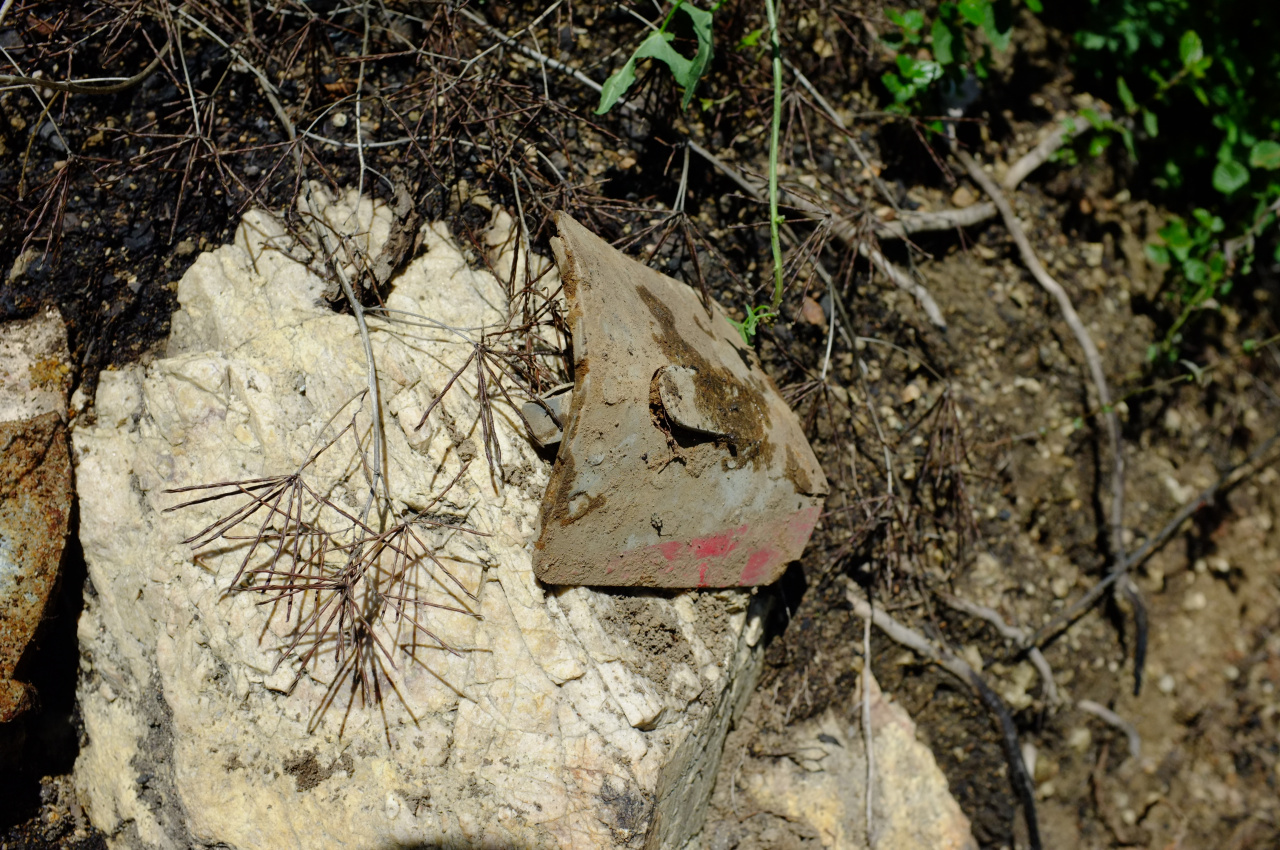 Motor? Pump?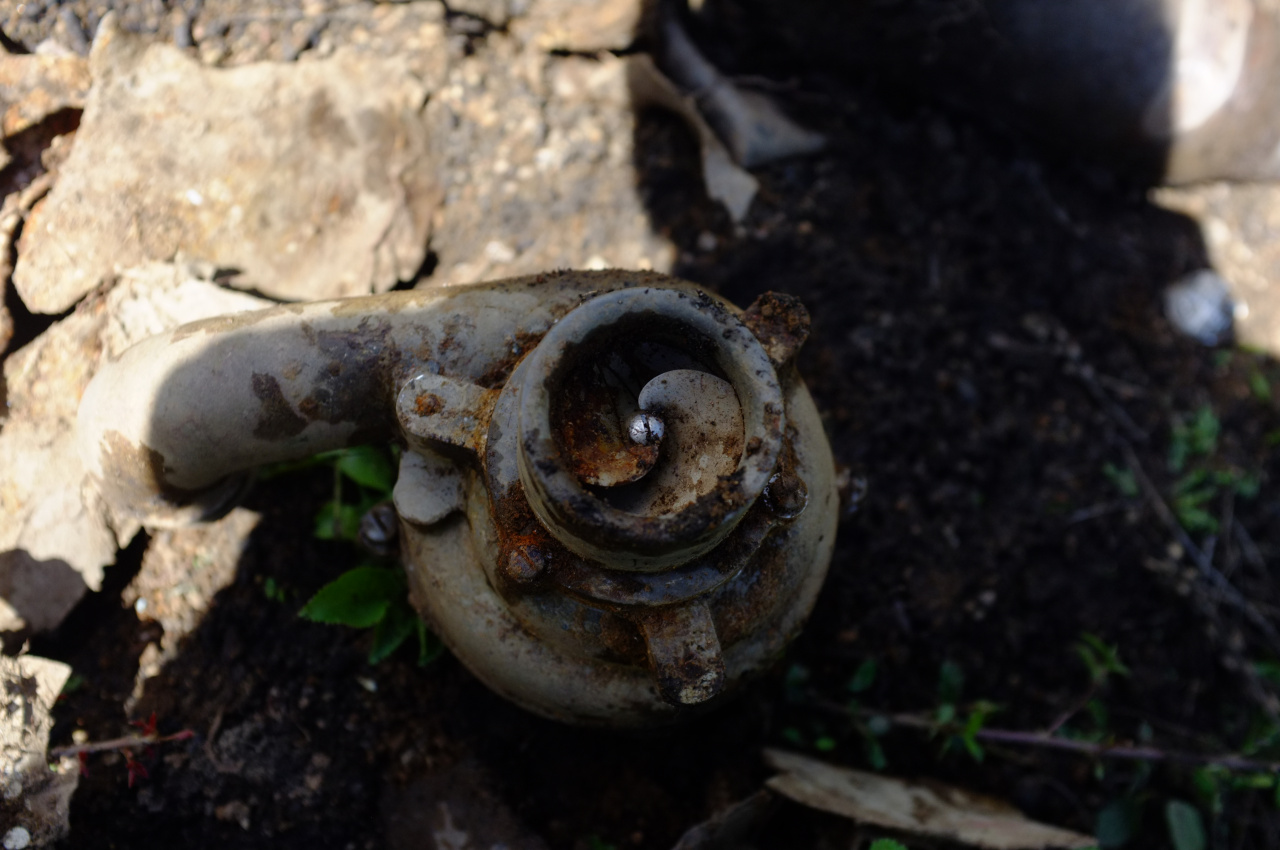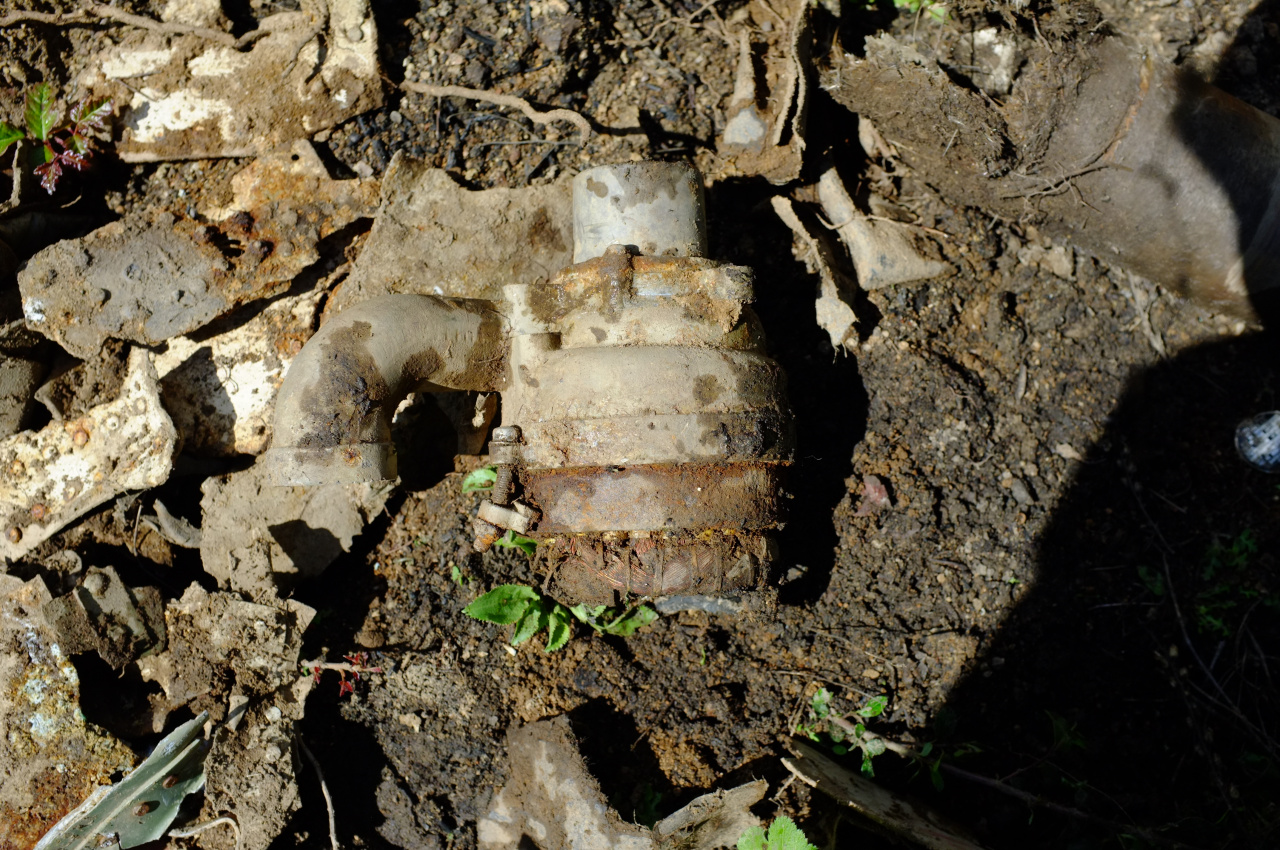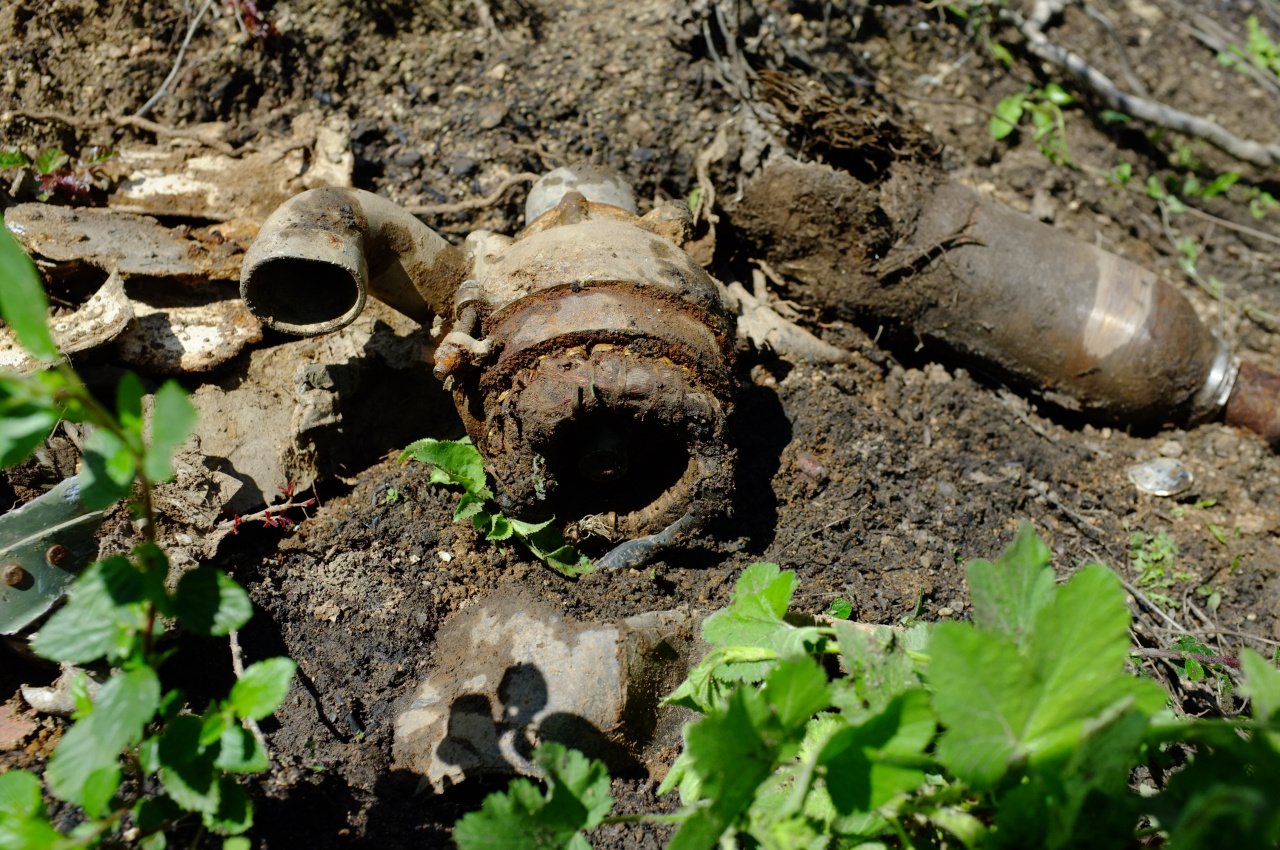 Label for something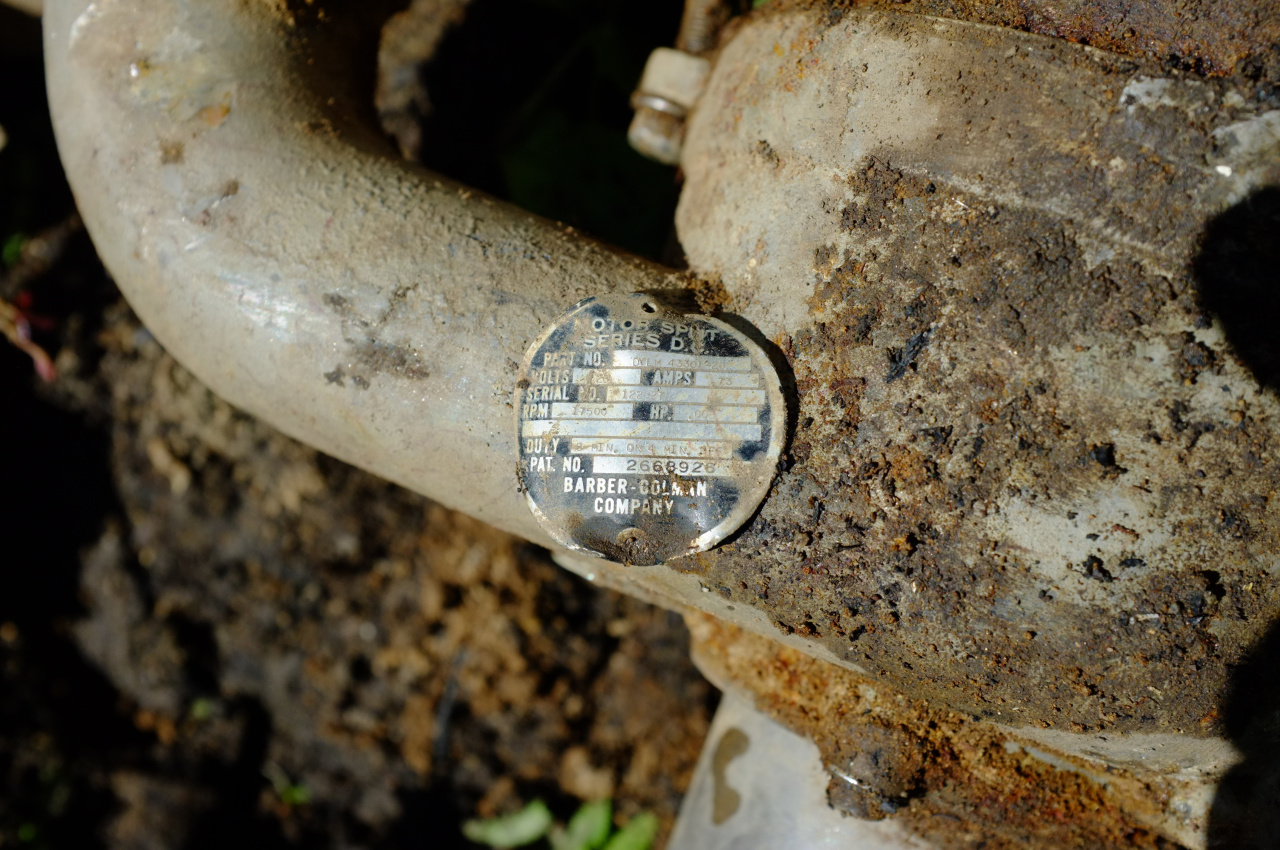 One piece was too big, and we couldn't dig it out. I need to come back with a shovel, but in the meantime, it's not going anywhere: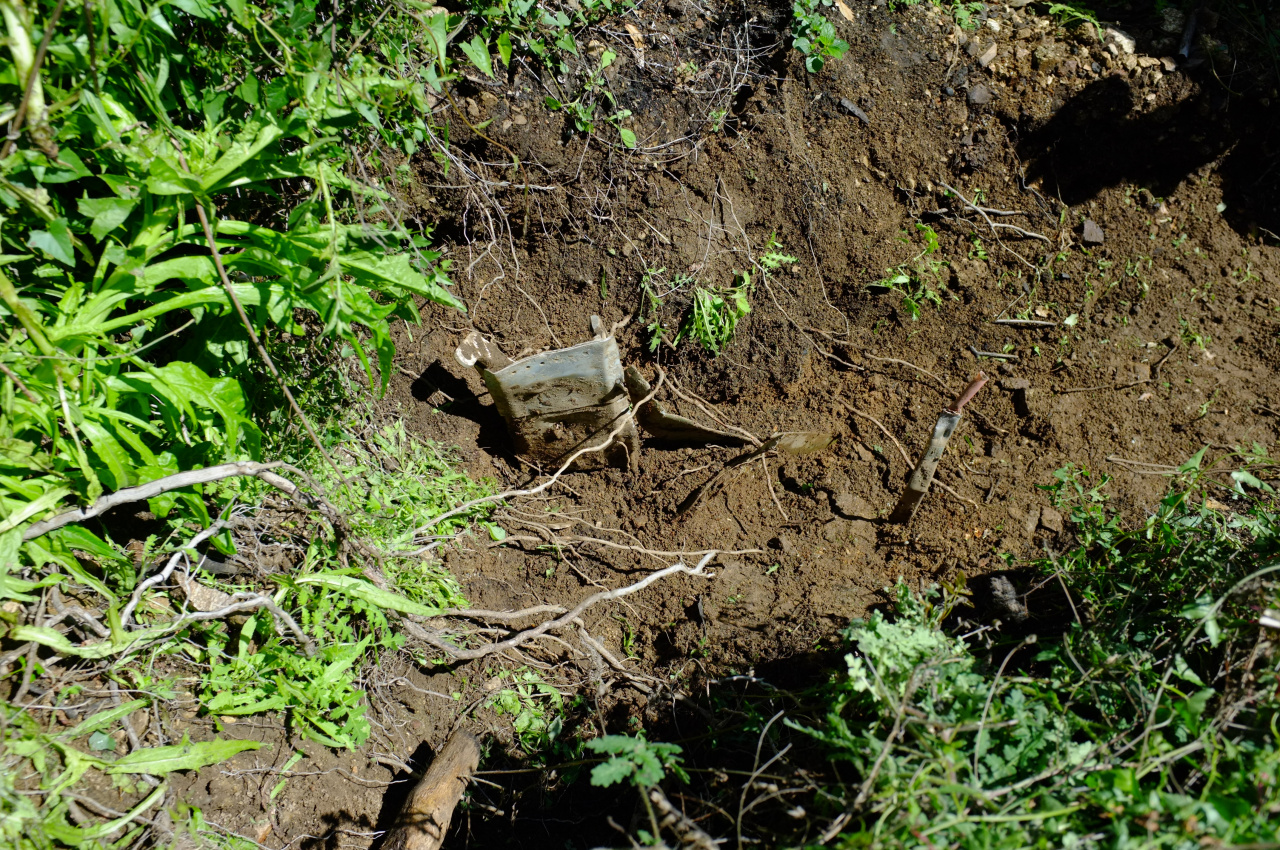 More stuff. This used to say "danger":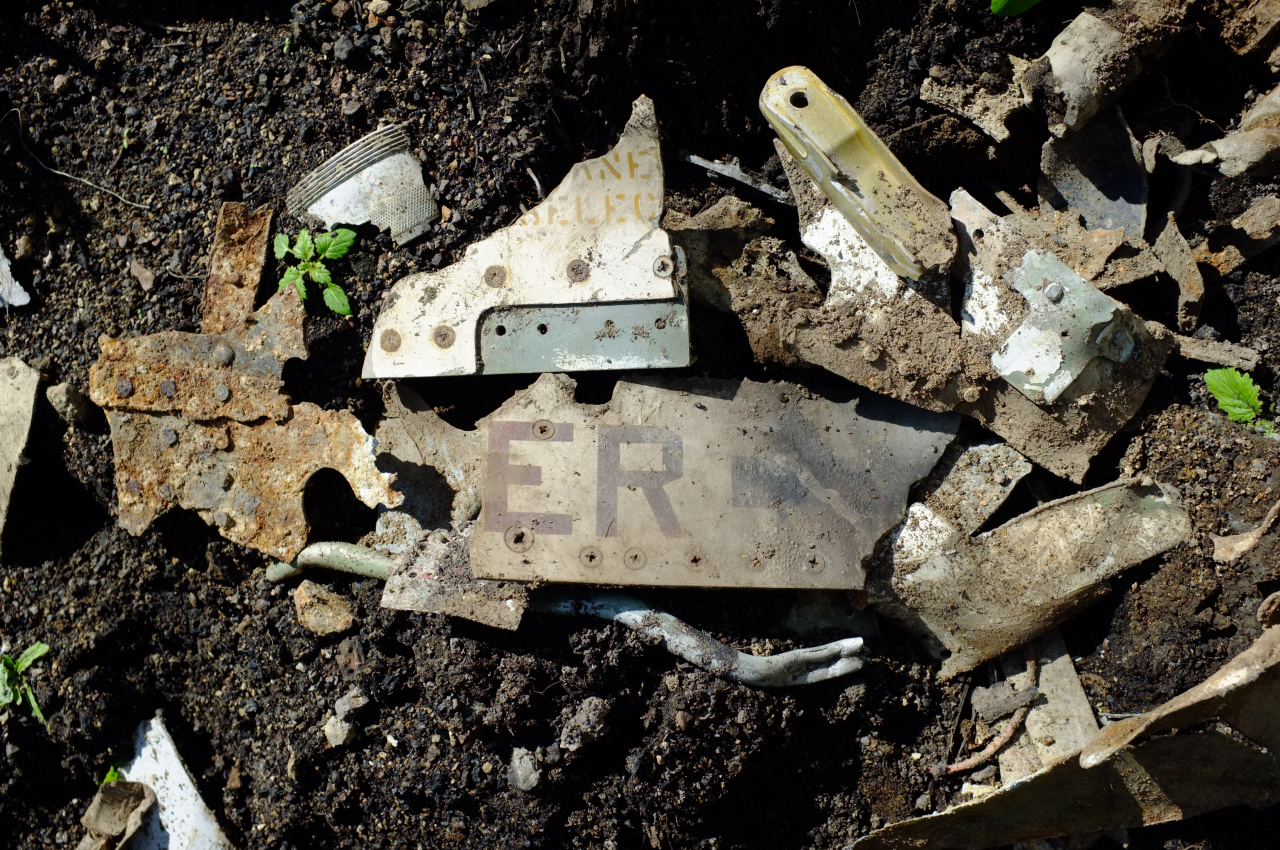 The "lubricants" bottle from the last time turned out to be a "use no lubricants" bottle. Close enough: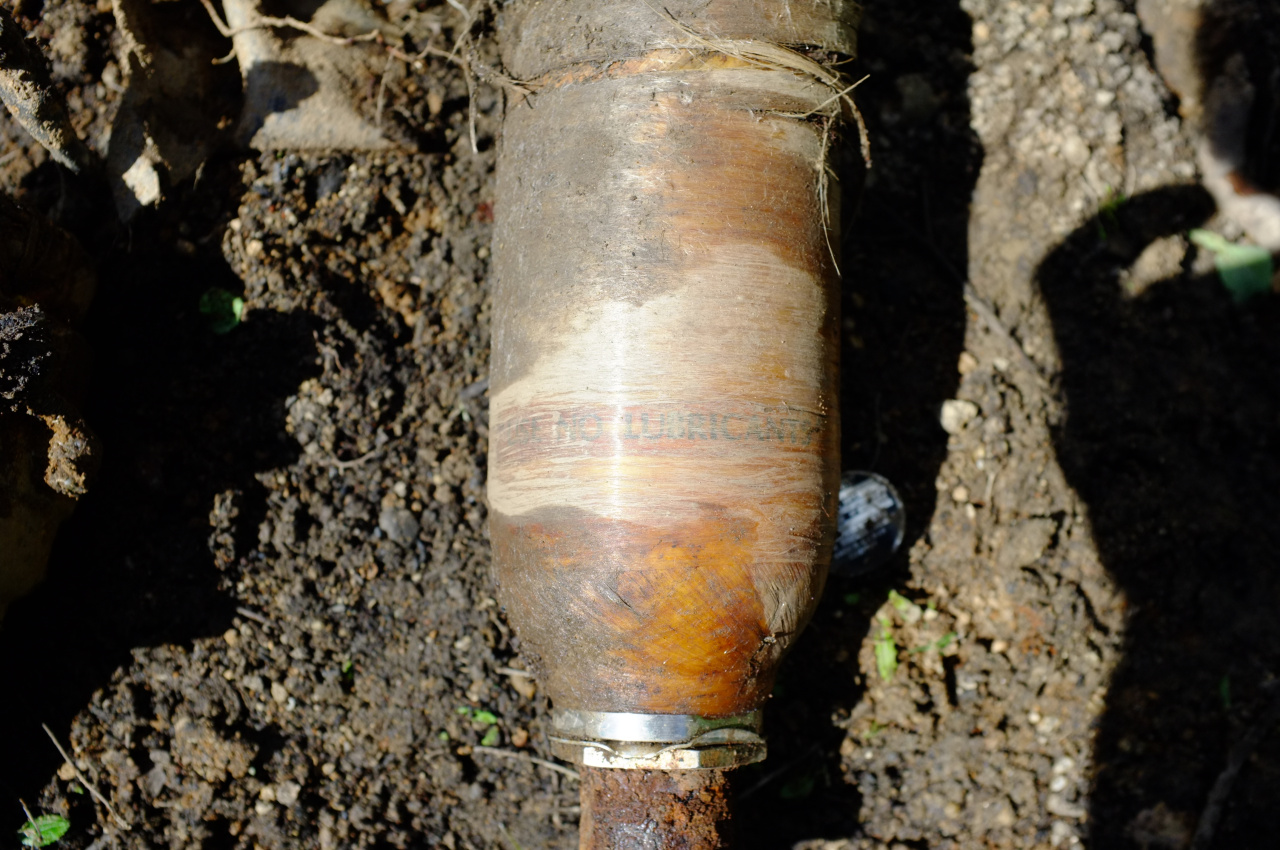 We spent too much time digging around, but we really needed to go check out the other sites. So off we went. I'll let the photos do the talking here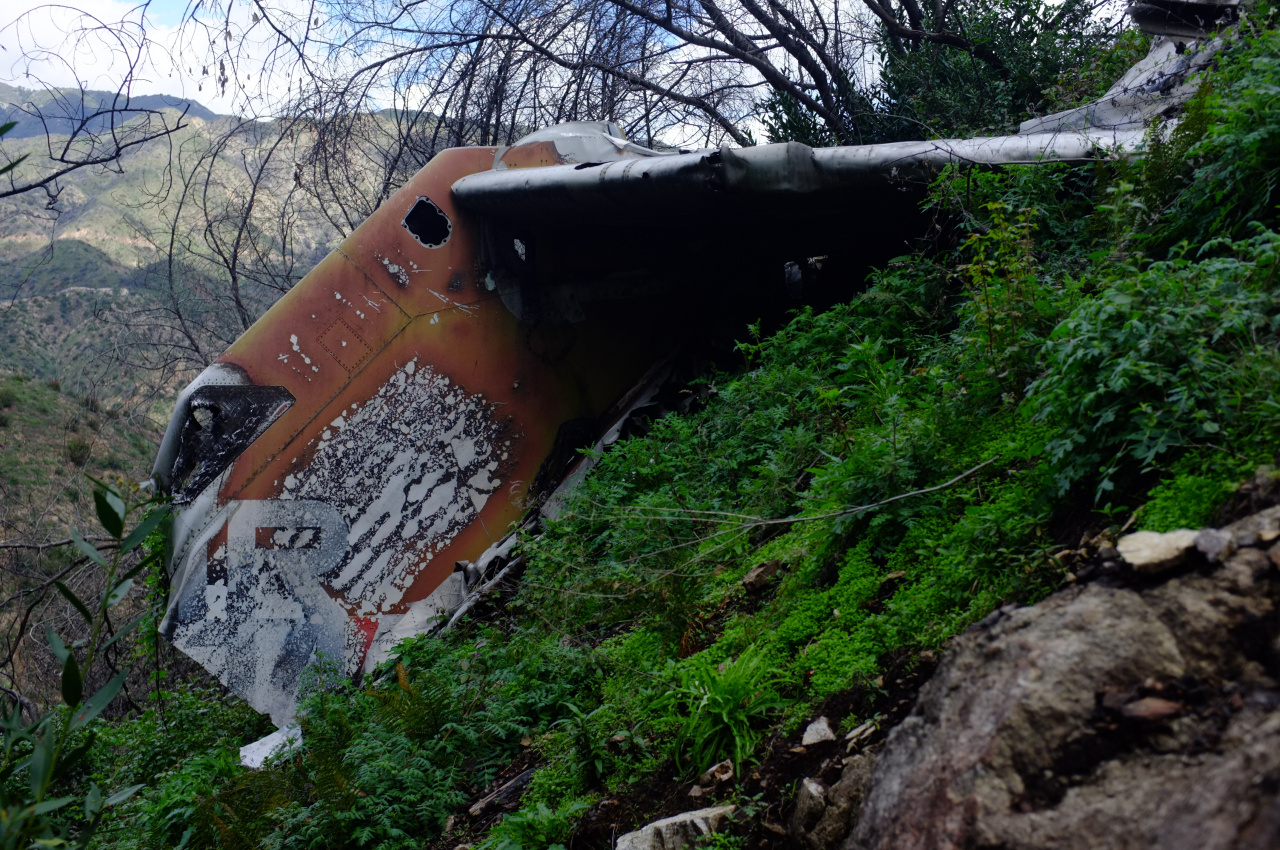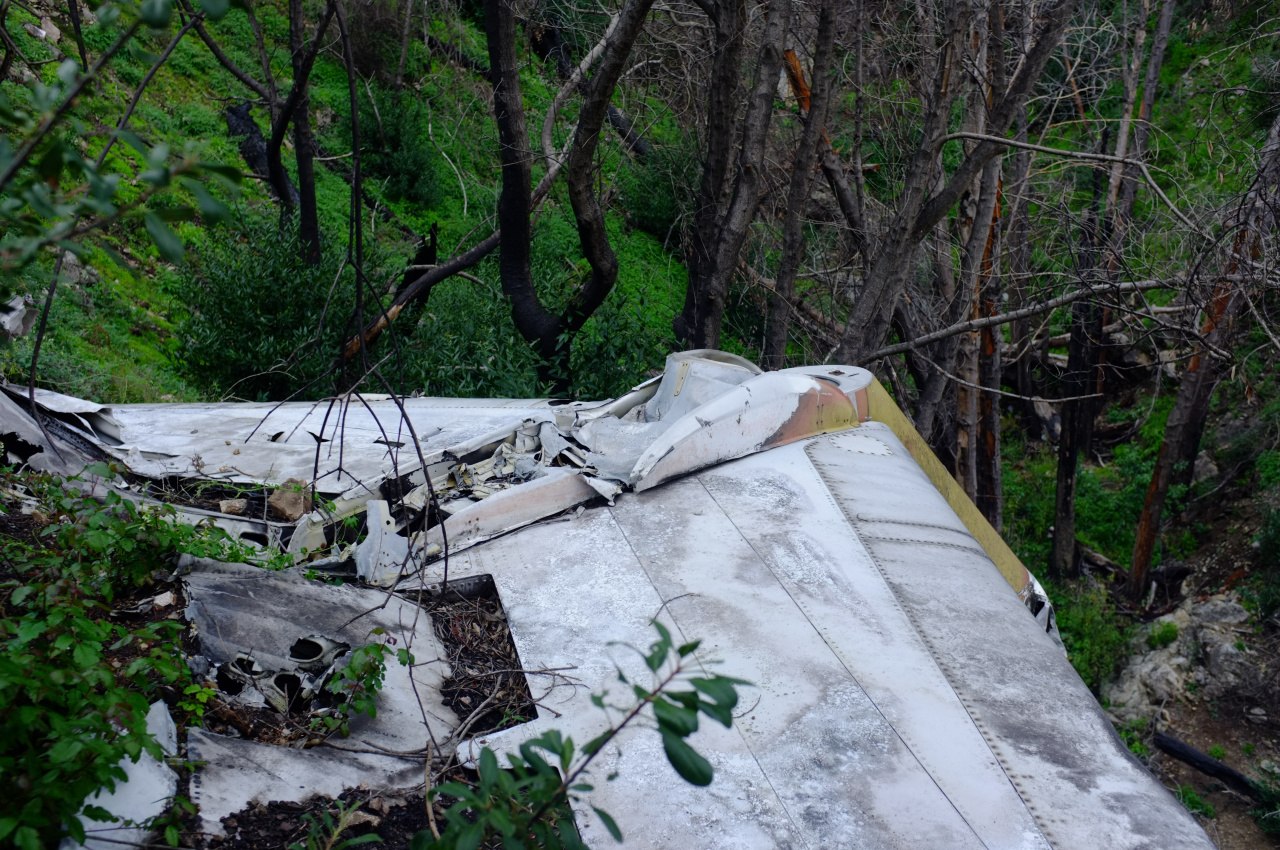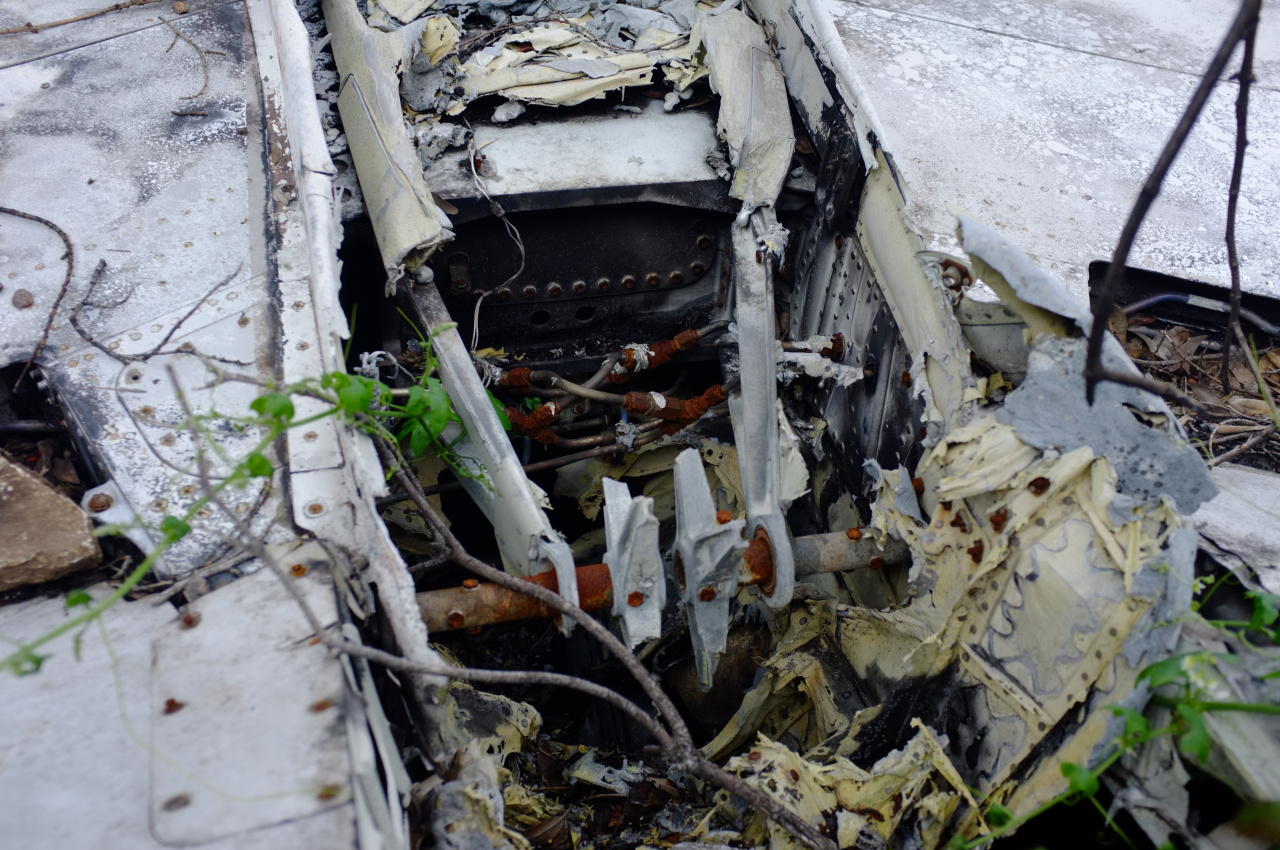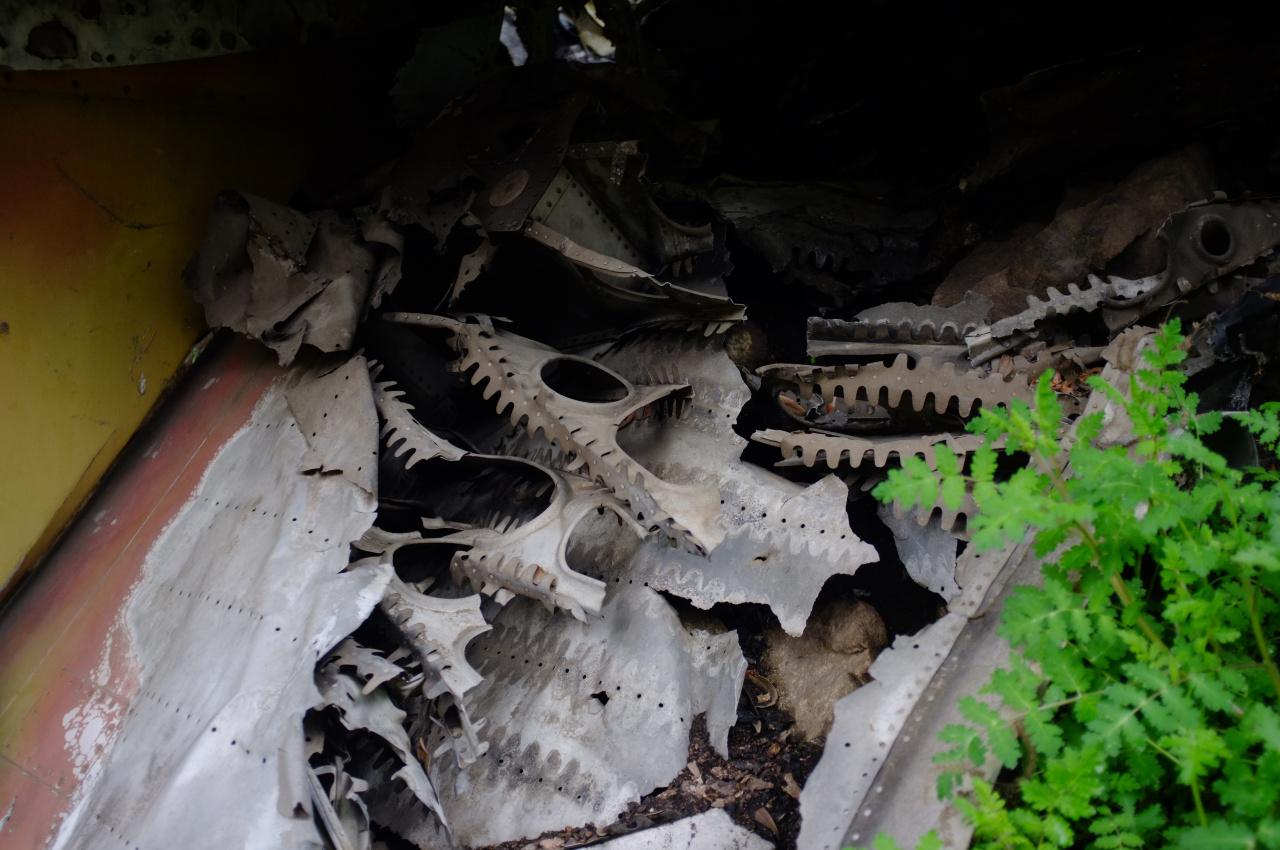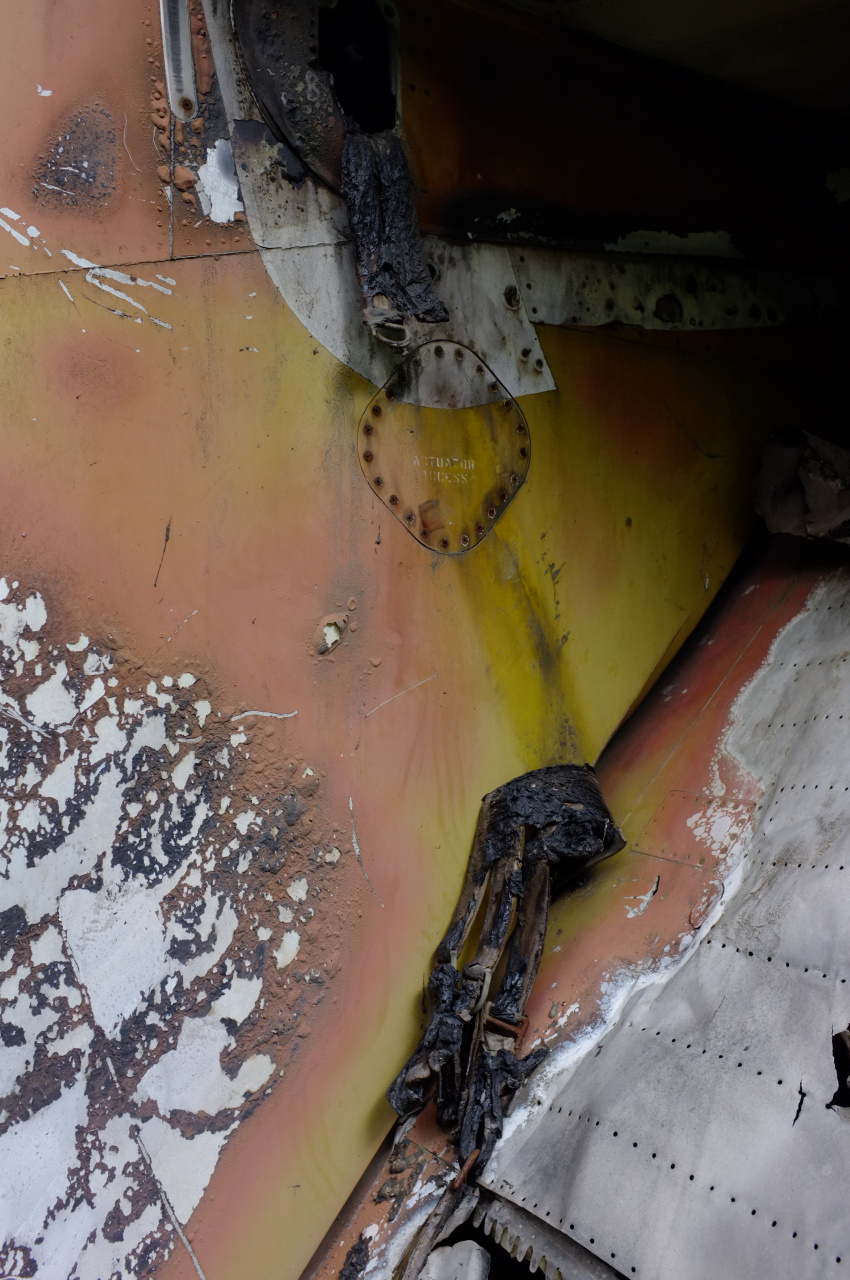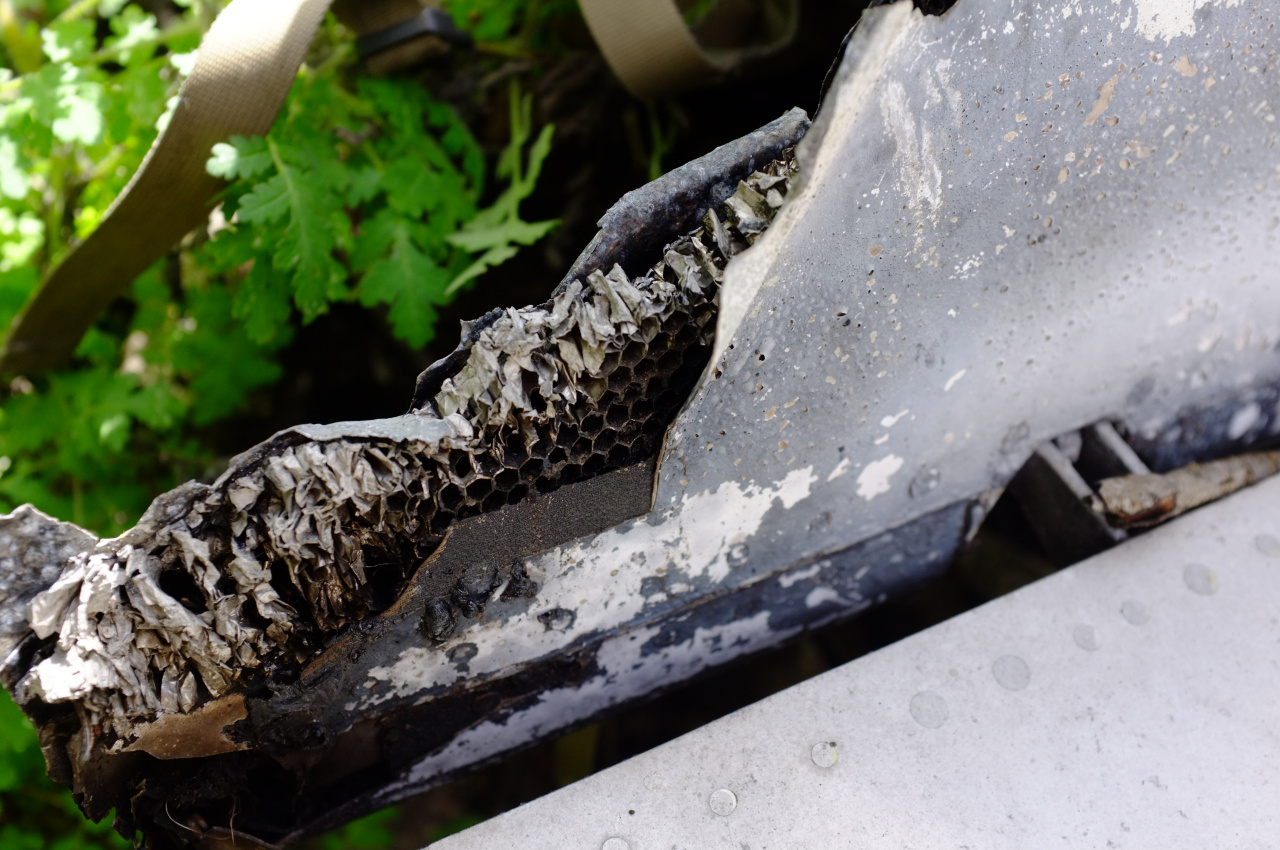 Humans for scale: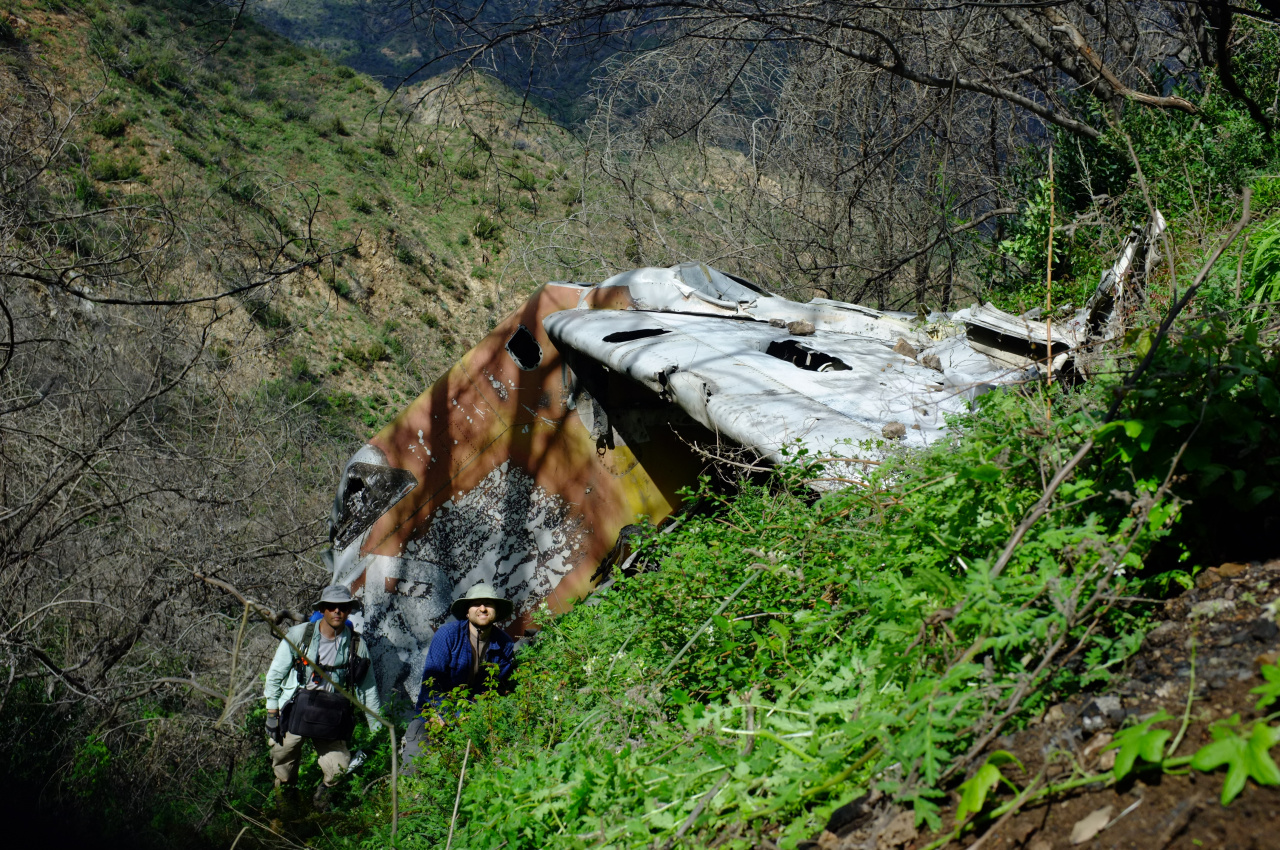 We had some theories about the location of the main DC-9 impact site, but there wasn't enough time to go check them out fully. There're a handful of candidate gullies that I will check out eventually. This time I briefly ventured across the ridge to the nearest one, which took me to an area much less impacted by the 2016 Fish fire. I.e. it was a brushy mess: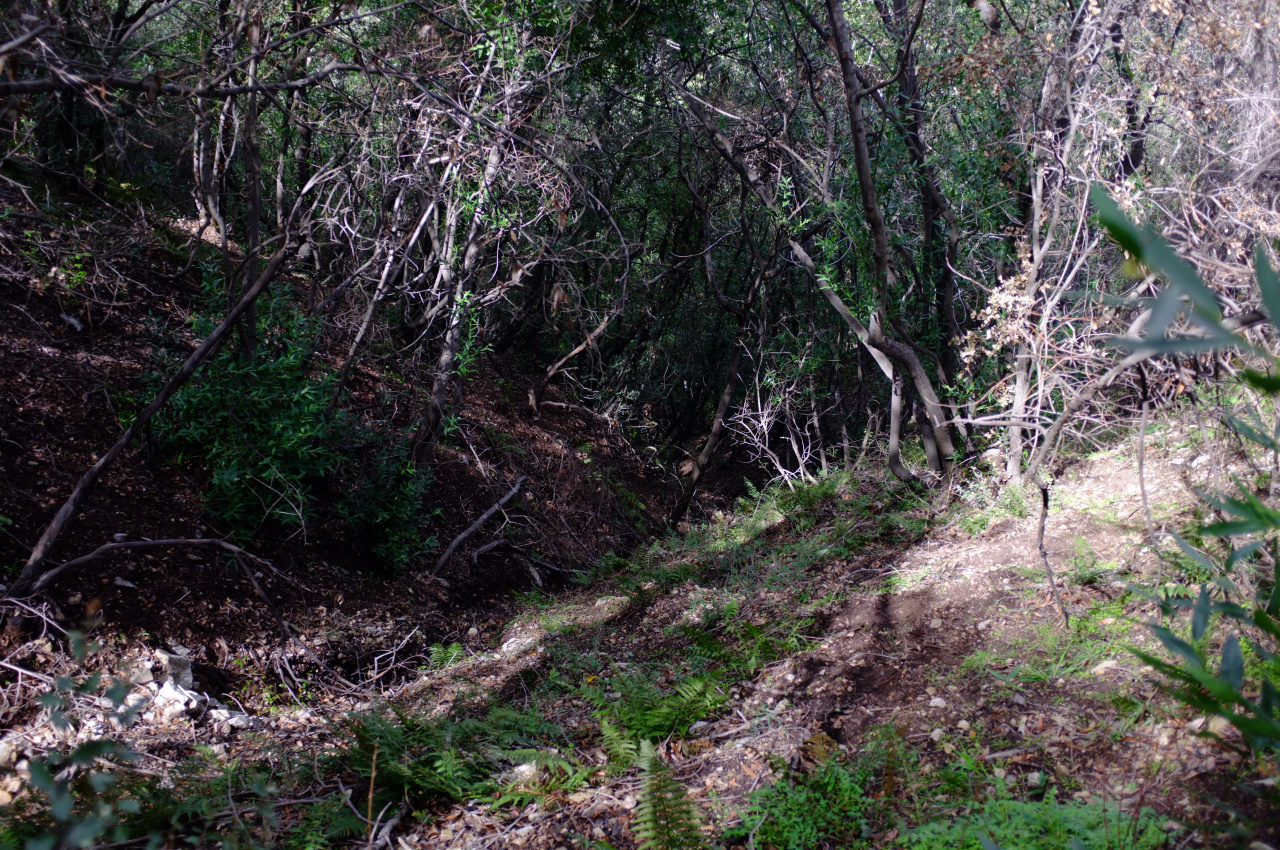 This extra excursion uncovered the fact that the tail is in a very waterfally area of tail gully. Directly above the tail is this sheer drop of maybe 50ft: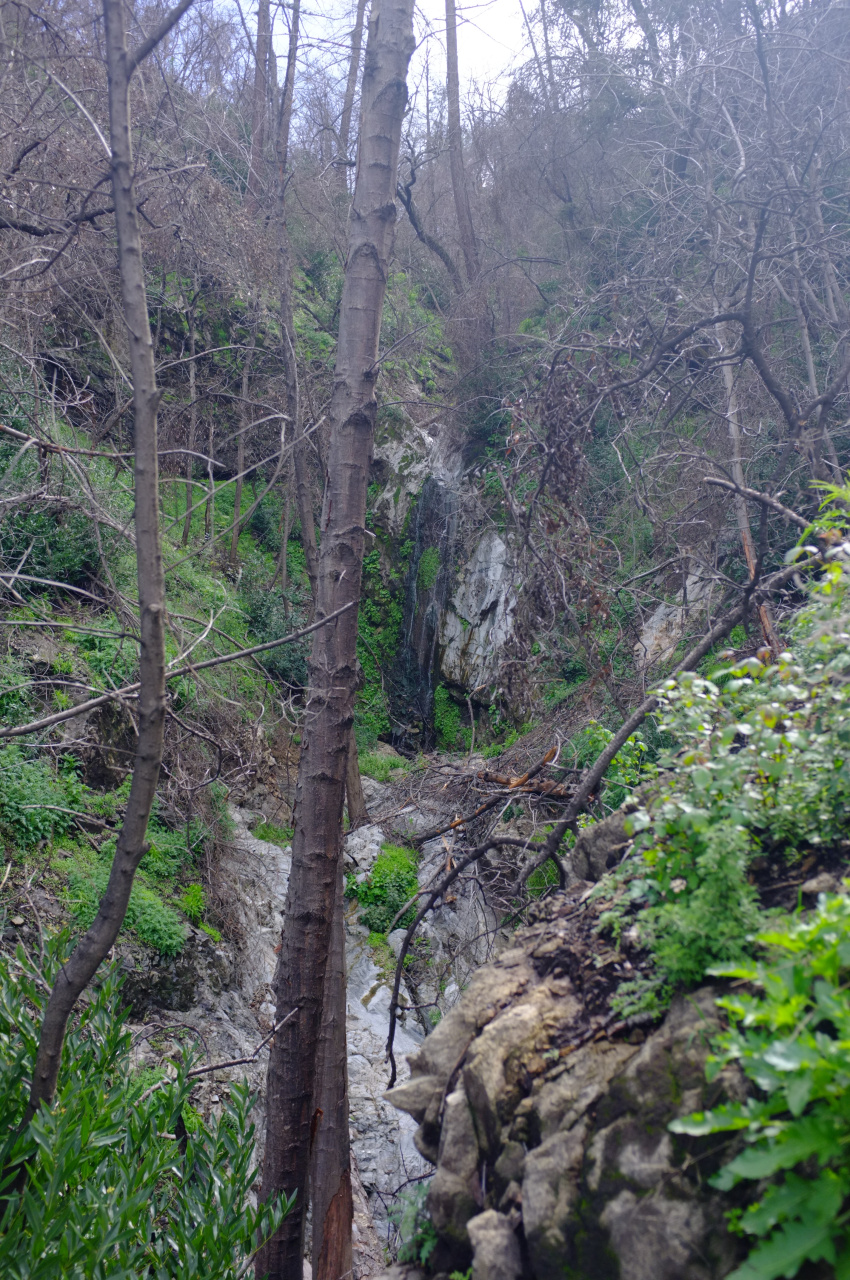 Directly below is another: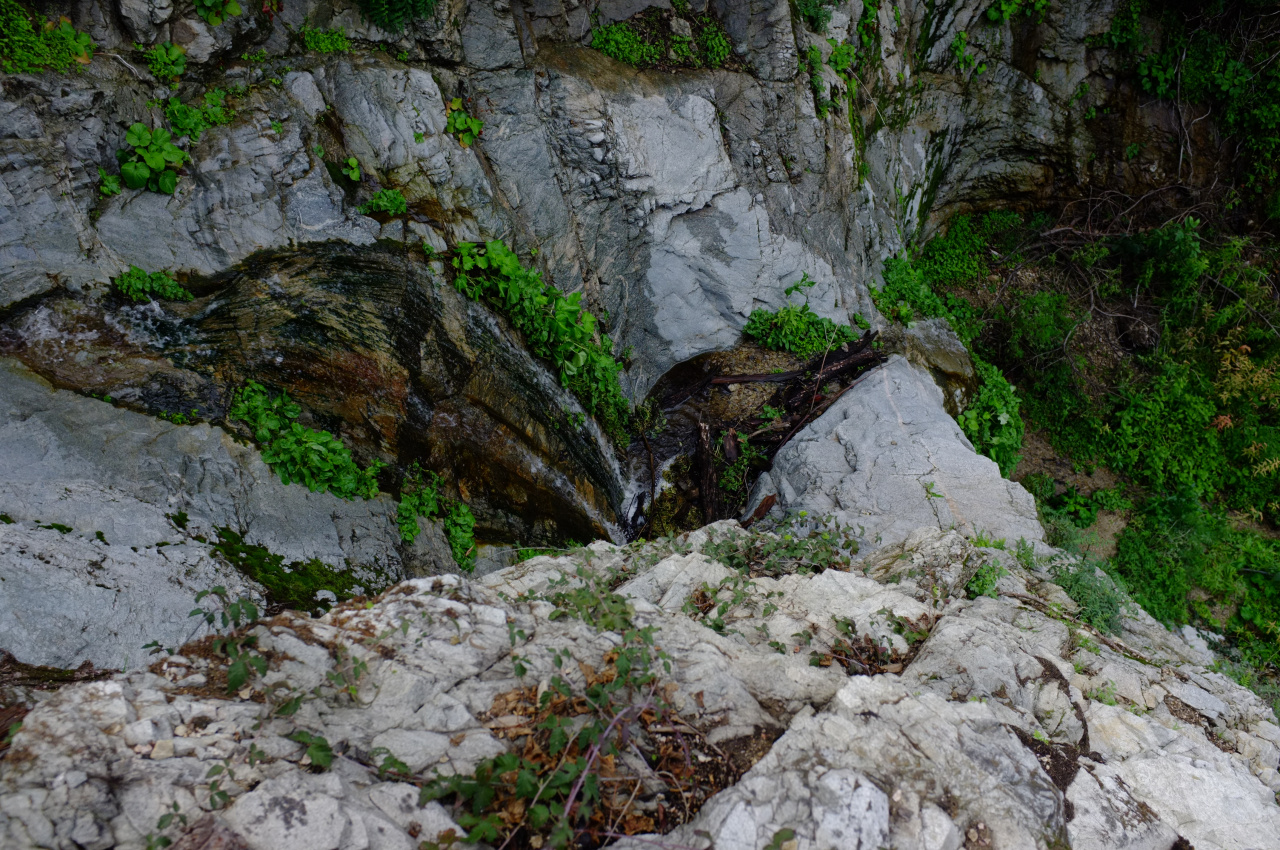 And immediately past that is another. I can't see over the lip, so no idea how tall it is.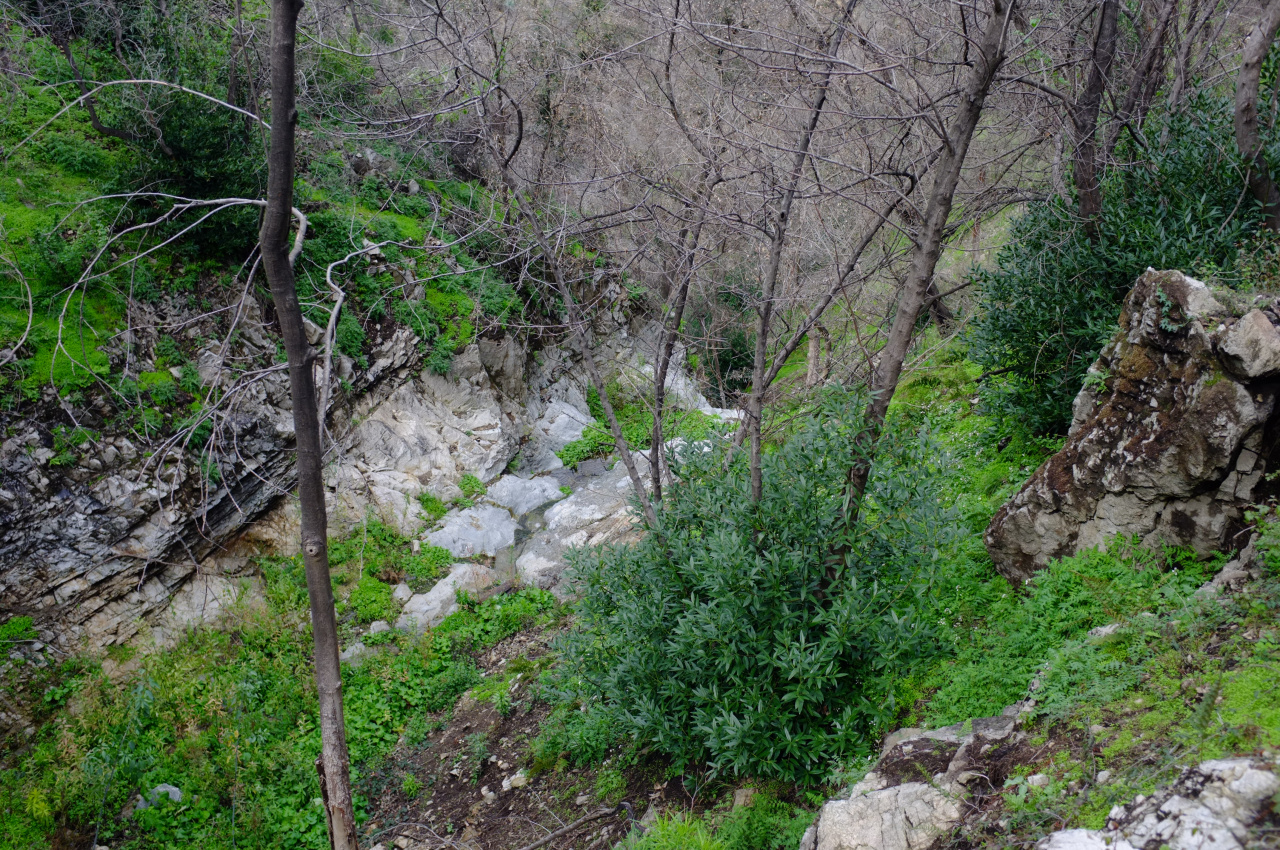 Anybody rappelled these? AW?
So yeah. These sites are cool. Stonehillnews took some video footage that should be pretty cool too. Anything else to add?