Anyone looking for something to play while waiting for the confused people at Firaxis to figure things out regarding the FP in Conquests? In the spirit of Zed's Deity OCC challenge from last year, take a look at this.
Here's a shot at something I'd always wanted to do in PTW: accomplishing a 20k cultural win as fast as possible, making heavy use of Great Leaders.
Game parameters:
Civ: Japan
Map: Tiny, Pangaea, 20% land
Difficulty: Emperor
Barbarians: None
Opponents: France, England, India
Here's why I picked Japan. Militaristic and religious are pretty obvious traits for this challenge - the first for Great Leaders and the second for shorter anarchy which directly translates to an earlier win. And a militaristic civ can avoid triggering an unwanted early Golden Age, as the only militaristic ancient wonder is the Great Wall which comes at the end of the age. Finally, the later Japanese UU is better than early GA-triggering Aztec Jaguars.
I tried a game on Monarch difficulty, but it proved to be way too easy; an archer rush could take out all the enemy capitals before they even got started. So Emperor it is.
I rolled starts several times, looking for a good combination of coastal access, fresh water, and at least one food bonus. Eventually got this: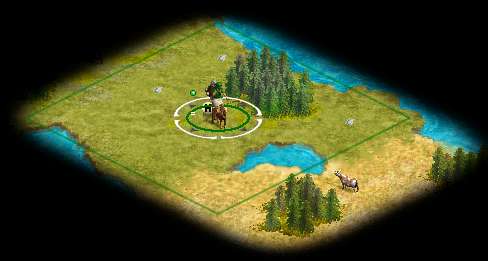 If anyone wants to take up the challenge, I strongly suggest settling one tile southwest from the start. (I determined that from peeking under the fog, but not all graphic setups will allow that.)
http://www.dos486.com/civ3/japan-20k/Ja ... 4000bc.zip
If anyone wants to try this, go for it! (Play in PTW 1.27f.) I'll post back asking for any results, say two weeks before the first official Epic of the new season closes.