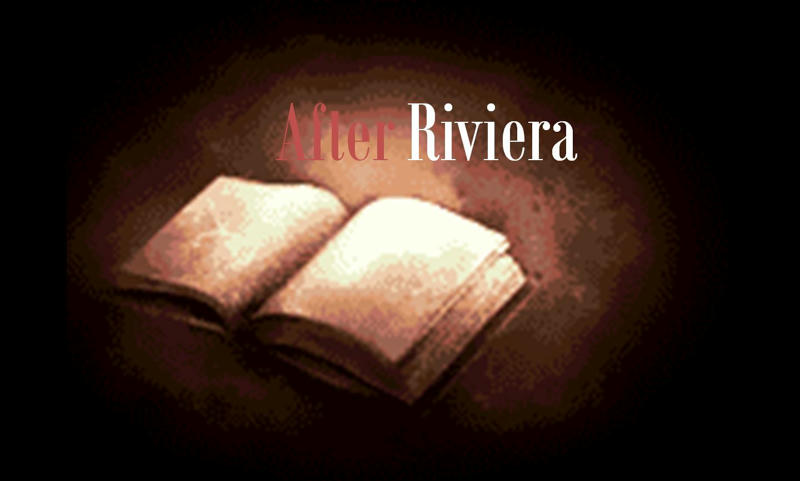 CURRENT STATUS:
In Production
CREATORS: Mattiator
ETA: ??/??/????
How it will be done: Mouse-over triggers, and disappearing buttons, and Custom Animation.
This was a game I started working on when POTOS refused to save (that game was a pain to finish, don't let my efforts go to waste). It's supposed to be a sequel to the WonderSwan, Game Boy Advance, and PSP game "Riviera: The Promised Land".
EXPLORATION:
After Riviera has several beautifully-drawn environments for you to make your way through. Navigation is simple, just click the arrows that appear to move to a new location. Multiple paths lead to secrets and extra battles against unique foes. You can interact with certain parts of the environment, as well.
COMBAT:
Your enemies shoot projectiles of varying size, colors and shapes at you, which you must dodge with the mouse. Each enemy attack works differently, and some are more difficult to dodge than others. As you chip off the opponent's health, they'll start using more powerful attacks, like the one shown below.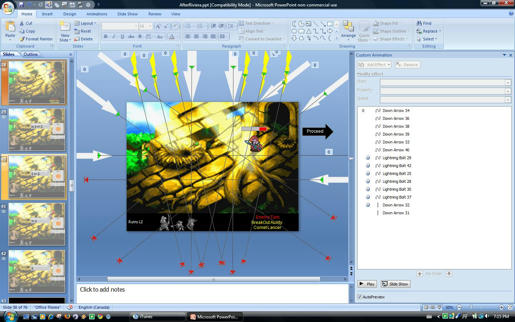 When it is your turn, you must perform one of many quick-time microgame-style actions to kill or damage the enemy. Then it's your opponent's turn again, and the cycle continues until either you either get hit with a projectile, or defeat all foes. If you die, you will be given the option to retry the battle, but you can only do this twice per fight. If you lose all of your lives, you will have to either start the game anew, or restart the level using a password (which acts as the save-game system).
STORY:
Many years ago, the wingless angel Ein sealed the Accursed, powerful demons who were said to be the reason the land of Riviera was to be destroyed by the gods. Signs of their return have thrown the land into chaos, and heroes are uniting to take down this evil that threatens their lives.
CHARACTERS:
Serra: A female archer. Stubborn, but with a strong sense of justice Her combat style involves pushing in a code of buttons.
Gwil: A little dwarf with a big hammer. Always curious, but a huge coward. His combat style involves mashing a single button.
Geniffe: A female vampire that wields a large scythe. Lives in the Nelde Ruins away from people. Her combat style involves moving your mouse through a small path to guide her attacks.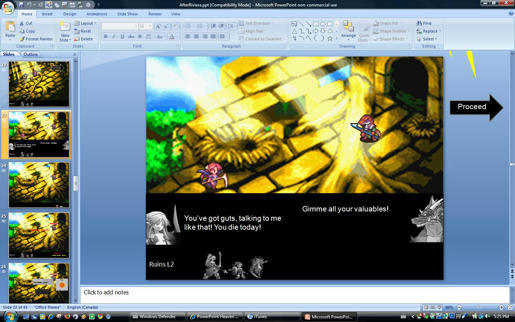 Noir: A powerful knight who was killed by some form of foul play. Seeks revenge.
Lupus: A hunting-trained hound. Looking for his master.
Lakshmi: A playful harpie with a cruel streak. Always hungry for a good fight.
DOWNLOADS:
After Riviera Demo V1.01