Character Name: Viola 'Vi' Amorette
Female

16

Photographer

Scurarte Town, Eastern Godai

Lawful Good

#ff0066

Maredemilo the Milotic

Year of the Goomy

[/center]
Height:
5' 5"
Weight:
103 lbs.
Hair Color & Style:
Viola has waist long hair that cascades over her back in strawberry blonde waves. Her hair is often left to hang loosely, with her bangs hanging just above her eyes.
Eyes:
Viola has round shaped hazel eyes. The inner part of her iris is speckled with brown. She has thin brown eyebrows that, along with her eyes, are used to express her feelings.
Clothing/Accessories:
Viola mostly wears professional clothing, which consists of an array of multicolored, long sleeved, button up blouses and pleated skirts. She has many pairs of tights and shoes to go along with it. She has a more formal attire, which consists of a thigh length dress and a pearl necklace. She has a pair of heels to accompany them. She has a brown leather suitcase with wheels to carry her clothes and items. Viola keeps a smaller drawstring bag inside, filled with some vanity and hygiene items. She has a locket with a picture of her best friends inside of it.
General Appearance:
Viola holds herself comfortably, though looks a bit awkward due to her head appearing too big for her body. It's easily masked by the long hair with bangs that frame caring eyes. Her cream colored skin features round eyes, a small nose, and thin lips all adorned on a round face with a small pointed chin and strong jaw. She has long arms and legs with a shorter and thin torso. Viola talks with her hands and can seem very hyper, especially when doing something she loves. At first glance, she seems like a sweet and naive girl, which is quite true to the person she is.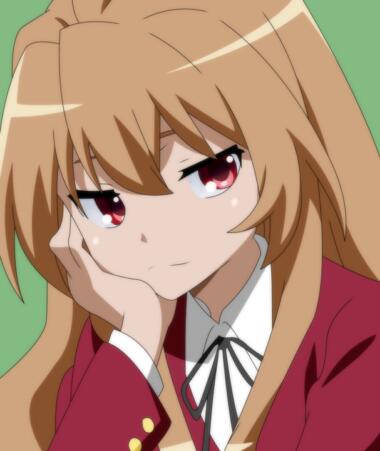 Personality:
Viola is a sweet girl with a strong will. She uses sheer determination to get her tasks accomplished. Viola is diligent in her work and makes sure everything is picture perfect. Vi exercises her resolve to diligently complete her work. Be it photography, school work, or Pokémon training, Viola will get it done as soon as possible, while still getting a quality product. She is a busybody and does her best to have something going on. Viola likes to keep herself busy, in her eyes, you can't make the world a better place being still. That said, she does have to take a break every so often, but she often uses that time to think of new things to do. Viola doesn't stand for bullying and will go out of her way to make sure nobody's being tormented. Viola doesn't believe in evil, she only thinks people are misguided. She likes to laugh and spend time with her friends, human and Pokémon alike.
Viola isn't typically an angry being, but people who try too hard for attention, annoy her by repeating the same phrase over and over, or someone who is unloyal can easily send her off into a tirade. Growing up in Scurarte Town, she's learned to be a hospitable person, and would never be afraid to lend a helping hand. She enjoys helping people just as much as she enjoys photography. She isn't exactly perfect, but Viola tries to do her best no matter what she's up against. It's not in an Amorette's nature to give up easily, but Vi does know when she's beat and never pushes herself too far unless she has too.
Viola has no trouble standing up to bullies, but would never seek out trouble unless it was absolutely necessary for her to take action. Her father always said 'Do no harm but take no crap.' Viola has lived by those words her entire life, and it helped shape her into the caring person she is. It was always her belief that if there is a nonviolent solution, she will find and use it. Viola has always put others before herself, even if it meant her own well being was at stake.
Viola has never truly felt grief and is quite oblivious to the true pain of loss. She understands that you are supposed to comfort people in their time of need. She tries to feel what others feel, to understand what's wrong, but she never succeeds. If Viola were ever to truly grieve, she wouldn't be able to function, instead, she would sob her days away. Just like grief, Viola is unaware of what true fury is. She has never had to be spiteful, though she is too easy going to ever get completely fired up. Being hateful goes against everything Viola was raised to be. She finds happiness in others joy and tries her best to bring a genial feeling to everyone. She always wants to help, no matter how bad someone feels, Viola wants to bring them joy, even if that's not what that person wants.
Viola doesn't believe in weakness. She knows that she isn't the best at somethings, such as being emotionally supportive, but she always tries and that's what matters. Even though she will never be completely okay with her ineptitude as an understanding person, Vi tries to pick up her head and carry along. The only fault Viola can't seem to move on from is her inability to help, as it can make things worse if she can't perform what her task requires. It tears her down as a person.
In general, Viola is a diligent worker whose one wish is to make the world a better place. She hopes to do so by spreading positivity through her photography. Even though Viola has not experienced much in her life, she knows that the world can still be a broken place, so she wants to make up for the world's faults.
History:
Being born in Scurarte Town, she was welcomed happily to the community. Viola's family had been in Scurarte for four generations, so another addition was nothing. When she was first brought home, her parents had already had their hands full with triplet boys, already in their terrible twos when Vi was born. Maria and Peter Amorette had relied on Maria's mother to watch their kids when they needed a break. Granny Violet was a very positive influence when Viola was growing up.
During Viola's earliest years, her parents would watch out for their daughter like any proper adult would. They made sure she was fed, happy, and healthy. They entertained her brothers, Conner, Vincent, and Simon, and her with their Pokémon. Putting on little shows such as Prince Pumpkaboo versus The Evil Wormadam, or The Luxray, The Mismagius, and The Cofagrigus. This was what first sparked Vi's love for Pokémon. Her grandma was present a lot too, using her Pokémon to help around the house or simply babysit the children. She taught the boys and Violet how to read, helped them learn how to write, and would teach them songs from her childhood.
Even as a toddler, Viola has always been closest to Simon. He was always the most willing to put up with her. That being said, Conner and Vincent still loved their sister as much as Simon, just couldn't stand her as long. When the boys had to babysit their sister, Simon was always put in charge because he handed her the best. When they returned her back to their parents, Simon would stay with Viola a little bit longer rather than run off and play like Conner and Vincent did. Viola always wanted to be around Simon because of how he treated and wanted to spend time with her.
When Viola was eight, she first found her love for photography. When she saw her teacher taking pictures of the wild Pokémon on a field trip, she asked if she could try, and when she took her first picture, something inside of her came alive. She didn't stop talking about it for weeks, so her parents gifted her with a camera to hopefully sustain their child's needs. It didn't take her long to fill up the film, and the pictures were random. It was the joy that her new hobby instilled in her that made Viola see beauty and happiness within the world.
At ten, Vi's love for photography didn't cease. It poured on into her social life, and soon her walls in her room became littered with pictures of her and her friends. Viola didn't let photography consume every piece of her, as she stayed focused on her studies. Viola was an apt student, and made top marks in most of her classes, with her lowest grades still being decent. In Scurarte, it's not hard to make friends, especially when everybody is so close, but she found it hard to form relationships where she could put down all of her problems and have her friends help pick Viola back up. Luckily, Granny and her family were always there for her. Even when Viola was mad at them, she never ended an argument or walked away from them without a genuine I love you.
Because of how kind they were, Viola opted to spend time with her family over other kids. It wasn't that the other kids were mean or didn't like her, it was Viola's fear that the other kids wouldn't like her. Her family loved spending time with her, but they finally pushed Viola to make new friends, because they didn't want their daughter to become a shut-in. When she finally did meet new people, she found that they were really nice and were as sweet as her parents had previously told her, but they were still hard to completely trust.
When she was eleven, Viola formed a bond with two of her classmates. Lillie Morano and Ambrosia Valentine met Viola on their way home from school while Vi was taking pictures of the wandering bird Pokémon. They took an interest in Vi's work the moment they saw it. By now, she had already mastered basic photography and was trying to do more complicated stuff. Lillie and Ambrosia made the best models, as they were willing to do what Vi asked of them, and were always a lot of laughs. The three typically kept to themselves, opting for each other's company over others, but they were never exclusive. Viola always admired Ambrosia's courage when it came to bullies, at least the little there were, and Lillie's sharp wit always came in handy. Viola always tried to show her friends how amazing and good the world was, even if the girls made points as to why the world was a bad place, Vi always one-upped them with how it was good.
When she was thirteen, Viola had her first photography gig. She was tasked with taking photos of Lillie's family, she did an excellent job, so the Morano family decided to gift her with a new camera as payment. The new camera allowed her to work more efficiently and had new features. Granny Violet was a subject of Vi's photography. The elderly woman was so bright and fun, and she often requested pictures of her and her Pokémon together. She encouraged Viola to get a Pokémon of her own so that she could see the sights. Vincent and Conner had already picked a Pokémon and began their journeys, while Simon opted to stay home to pursue a medical career. Viola wasn't sure if traveling Godai is what she wanted. What finally convinced her was her parents. They told her about all the sights she could see and all of the pictures she could take. Whether it be of a town or a Pokémon, there was always going to be something new for her to see. With the promise of something new, Viola realized that an adventure is what she needed. Maybe she would even be strong enough to challenge the gym leader in Scurarte. She told Lillie and Ambrosia about her newfound dream, and they thought that it would be a great idea to journey together.
When Vi was fifteen, Lillie decided she wanted to head out on her own. Viola was a bit upset that Lillie was leaving without her, but Lil's happiness meant more to her than her own selfishness. So, when Lillie was set to leave Scurarte with her Snorunt, Viola and Ambrosia gifted her a picture of the trio together. With a final goodbye, Lillie walked out into the world alone. Ambrosia and Viola agreed to study up on Pokémon for another year before they set off on their own journeys. Maria and Peter taught the girls how to effectively use Pokémon in battle. The duo was taught how to groom and care for their Pokémon. And, when it was almost time for Viola to start her adventure, she was gifted with a Ralts at her request so the two could bond. She named her Star, and the two were acquainted with Ambrosia's Duskull, Cy.
Viola's sixteenth birthday marked a turning point in her life. This was when she finally decided to become a fully fledged Pokémon Trainer. She had been collecting supplies for a year, but sadly, she would be going alone. Ambrosia decided to head South after Lillie instead of North with Viola. Vi knew she would see them again, and after a month of waiting, she, Star, and her camera were finally ready to say goodbye. With that, she stepped outside her door, with no idea where she was going, just that she wanted to go North.
When introduced to the world, Viola found it to be a happy and pure world, and her demeanor reflected that. In Scurarte, the town and people were welcoming and kind to her, she had no clue about the outside world and how bad it could be. This stayed with her throughout her childhood and adolescence, and it stayed with her even as she took her first steps on her journey.
Peter Amorette

Viola's dad has always tried to do his best as a father. While he can be a bit lost, he eventually makes up for his mistakes. Aside from being a family man, Peter is a hard worker but always makes sure to have some laughs. Vi has always loved her father's cooking. Owned Pokémon

Maria Amorette

Maria has always been the family's breadwinner, and she maintains her household with pride. Even though she worked long hours, Maria always made time for her kids. It was her counseling that helped Vi through her hardest times. She taught Vi to never leave an argument without saying I love you. Owned Pokémon:

Violet Amorette

Granny Violet is the oldest living Amorette, and has lead the family as a whimsy and fun matriarch. While being the oldest, Violet still acts childish and has fun with her grandchildren. She never misses an opportunity to teach or learn something new. Owned Pokémon:

Conner Amorette

Conner is a headstrong kid with a lot of passion. The more charming of the Amorette siblings, Conner can talk his way out of anything and has the means to back himself up. He and Vincent were always close to each other, and live up to the triplet stereotype. Owned Pokémon:

Vincent Amorette

Vincent is the more thoughtful of the Amorette siblings. He's always one to put others before himself. Vince taught Viola that it is good in everyone and that people are often misguided. Even though he's extremely kind, that doesn't stop Vincent from teaming up with Conner to sling around some witty jokes. Owned Pokémon:

Simon Amorette

Simon is the odd one out, rather than go on a Pokémon journey, Si wanted to stay home and practice medicine. He is often provided at by his brothers for his decision, but he never lets that stop him. He and Viola have always been the closest, and when he chose Mina as his partner, it inspired Vi to pick a psychic type as well. Owned Pokémon

Lillie Morano

Lillie is one of Viola's best friends, and without her Viola wouldn't be the same. She and Ambrosia know all of Viola's deepest secrets, and once they reunite, the trio will have to show each other what they've learned. Owned Pokémon:

Ambrosia Valentine

Ambrosia is the most confident out of the trio of friends, and never goes back on a promise. She picked Cy solely because she wanted to be able to counter both Viola and Lillie's Pokémon. Once she catches up with Lil, the duo will seek out Vi. Owned Pokémon:
Dians:
1,000
Items:
5x Pokéball
Key Items:
PokéDex
Journal

Holocaster
Advancement Points:
0
Tier 0:
- Title:
Total EXP Gained:
0
Pokemon

Ralts

Caught at

Level 5

Nickname: Star
Gender: Female
Type: Psychic/Fairy
Ability: Synchronize
Height: 1' 4"
Weight: 14.6 lbs
Health: Weak
EXP Rate: Slow
EXP Gauge: (7/9)
EXP Gained: 0
Level: 5
Division: D10
Total Stats: 45

Attack: 7
Defense: 8
Sp. Attack: 13 (29%)
Sp. Defense: 8
Speed: 9

Vitamins Used: None
Moveset:
1. Growl
4.

Confusion



Unique Moves:
-
-
-
-
Item:
(NONE)
Adventure Log wrote:Adventure Log goes in here