I don't usually bring home quartzite cobbles untested, or "on spec" but grabbed a few while out for a walk: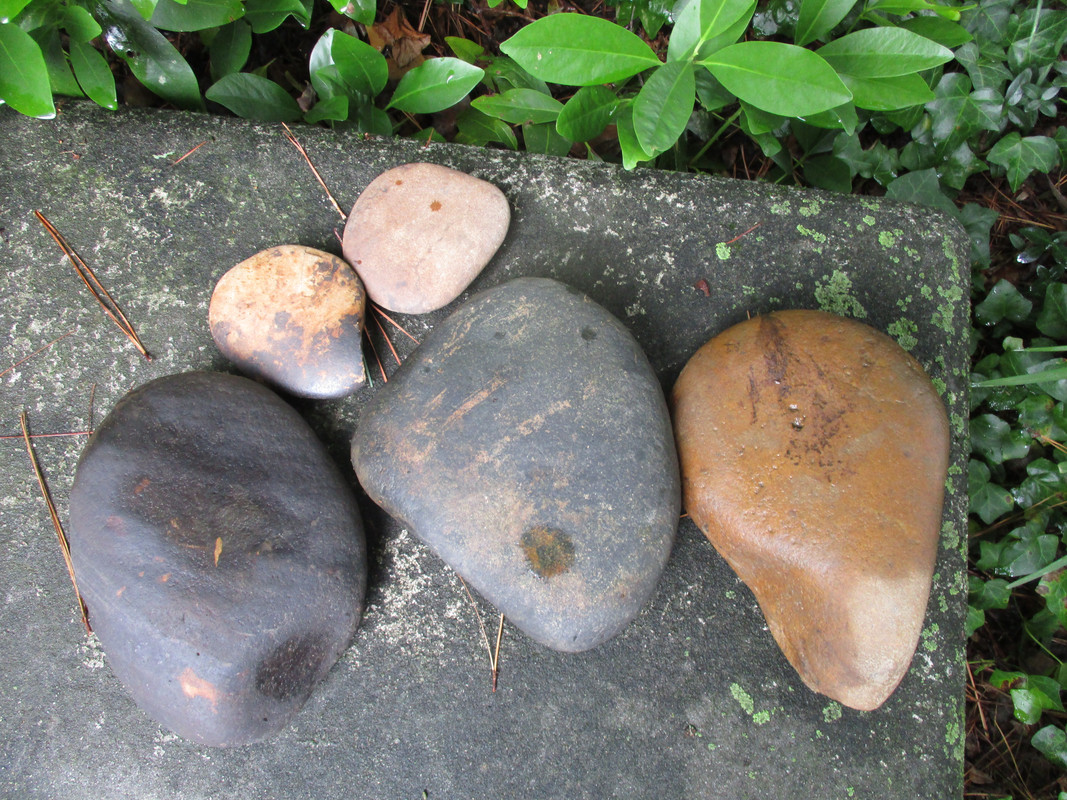 The one in the center I call a "pancake cobble" and they are usually best.  An edge view: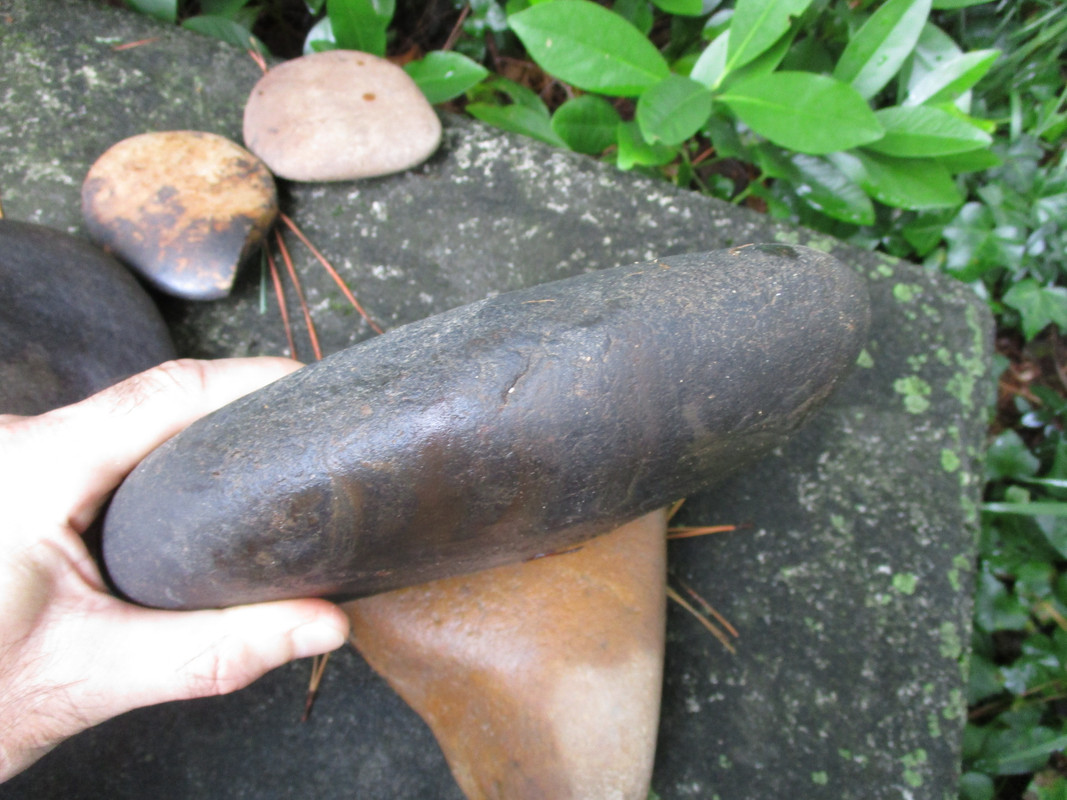 The spalling went so-so.  The 3 along the top row are good, the rest a bit iffy: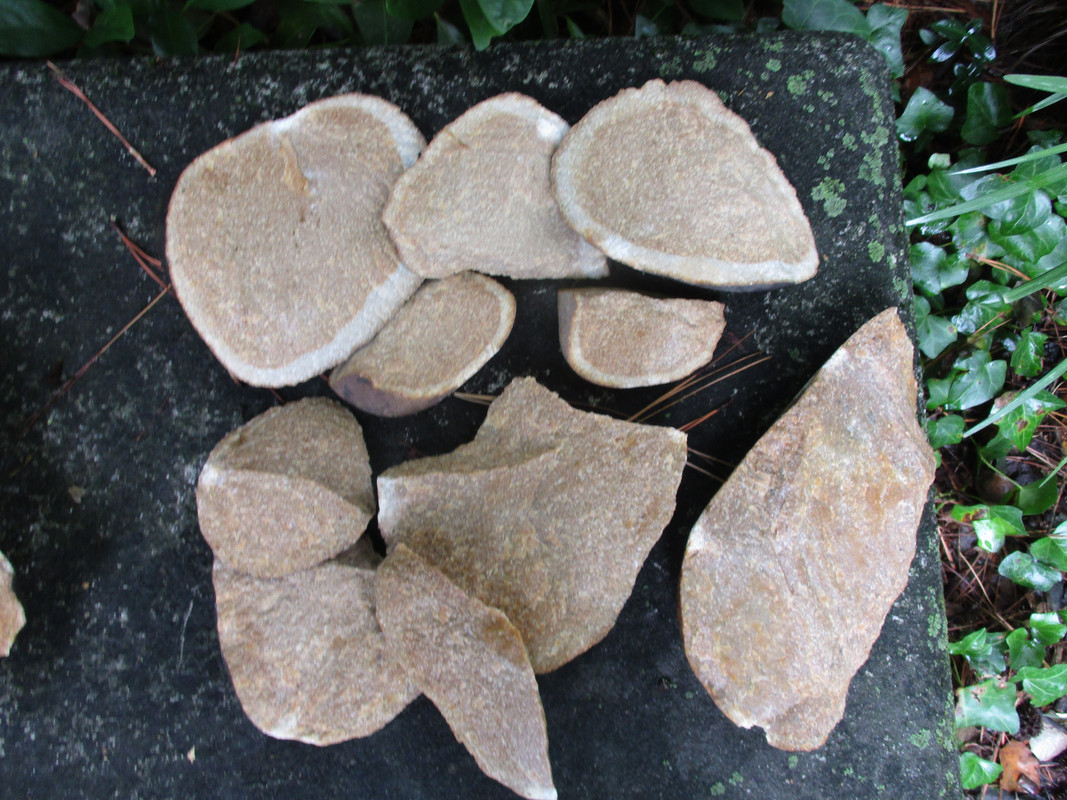 The "cores" have been thinned down enough to probably also be worked into points:
I worked the spall top right and got this.  Yes, yes I did throw a tantrum like a 3 old that just found out he can't have popsicles for dinner!