Luke, here's a real easy way to make an Ishi stick flaker (or just a regular, short handled pressure flaker). I've made a few of these using the same idea, but instead of copper, I used deer antler and occassionaly bone for the insert piece.
Basically cut half-way through a dowel shaped piece of wood and then split it from the end. Then hollow the pieces a little bit so that when put together all is snug. Then wrap with a soft/stretchy piece of leather. When you need to move the copper out some, just add in a little spacer (see the small wood dowel?):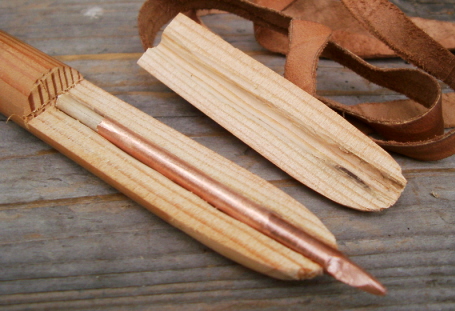 Here it is put together: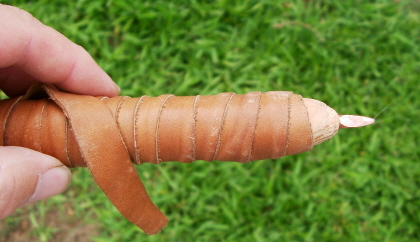 Here's one made using the same idea, but with deer antler:
My old friend Charlie (Stonefacescar) taught me how to make these. Haven't seen him in ages. He's a great guy and quite inventive!
Tom