Howdy folks. I made these computerized drawings with measurements and other info for a friend who wanted to copy my shaving horse design.
I thought to post it here just in case someone else might benefit from my experimentation with these cool woodworking tools.
I'll add a couple of photos to help as my drawing skills are pretty poor. If you have any questions, please fire away, as I'll use your input to adjust the plans to be as helpful as possible.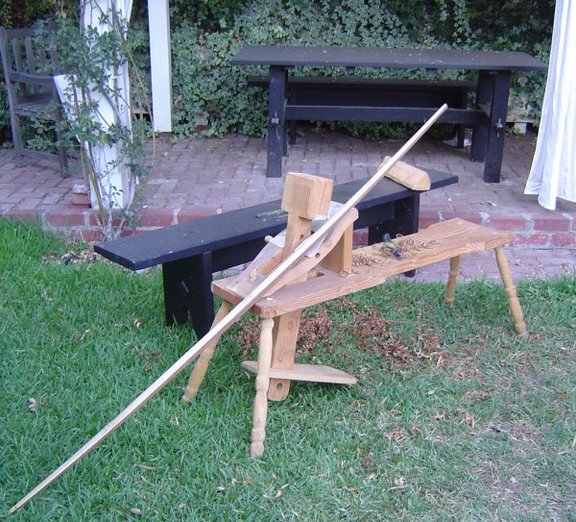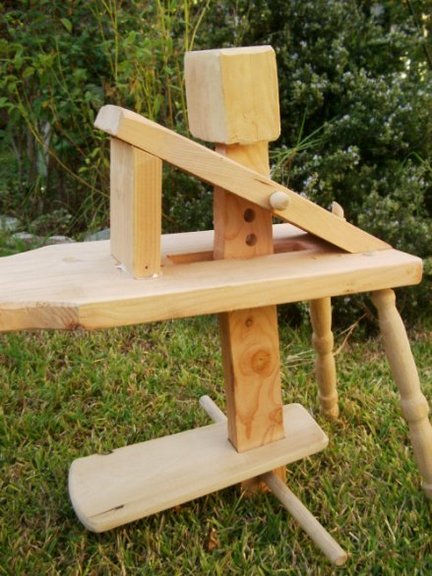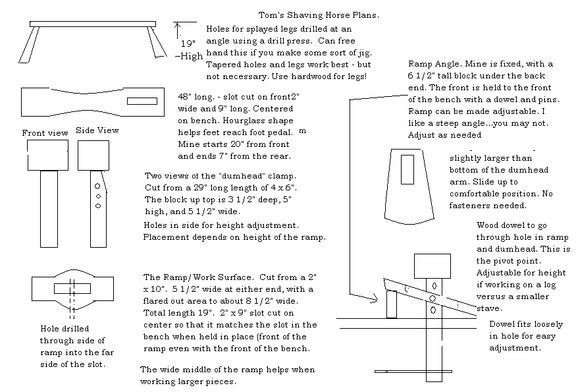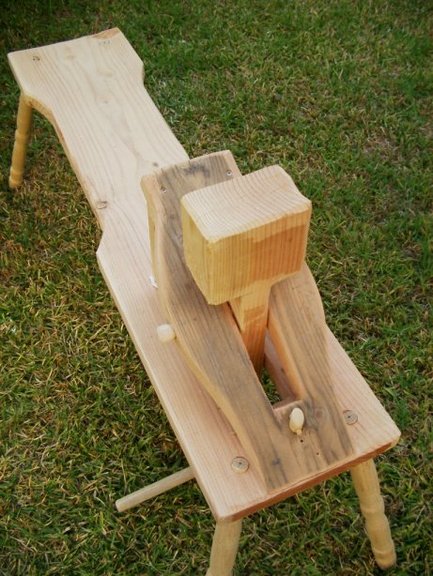 I've added a thick leather covering to both the ramp/work surface and the "dumhead" clamping device to assist with the grip and to avoid damage to the work piece.
I have a lathe and was able to turn the legs on the piece. They are not permanently fixed to the bench. I can tap them out and break the bench down for traveling. They are just held in by friction. You can easily make legs without using a lathe. You just have to shape the tenons (the part that goes into the holes in the bench) by hand using a spokeshave and rasp.
It's best if the legs are made of hardwood. These legs are made of ash. All other parts are simply lumberyard material (2" x 12" and 2" x 6".
Also, on my version, the dumhead (the part that clamps the workpiece) is made of one piece of 4" x 6" lumber. You can easily make one using a 2" x 4" and some scraps screwed and glued together to make the blocky head part.
Again, fire away with questions if you have them and I'll do my best to answer.