Voting Deadline: 9th September
Important! Each voter is allowed a MAXIMUM of 2 votes. If you wish, you can vote only once. REMEMBER, once you have clicked the vote button you CANNOT return at a later time to place a second vote. If you choose to use 2 votes, you must place them both at the same time.
Okay, well the submissions are in, and now we need
YOUR
votes to decide the winner of the 2007 NC Fanart contest. The theme for the contest this year was to portray a character or scene from the
North Castle Forums Roleplay
. We've had some fantastic entries, so make sure you view the full images by clicking on the preview pictures below.
Entries (
Important! Click on the preview pictures to see the full image
)
Lorenia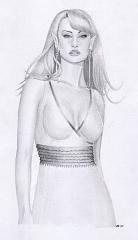 wrote:"Well if it isn't too much trouble... we'd be ever so grateful to have a bed for the night..." She glanced shyly at Jafet for a moment...

A teenager after all, Jafet almost choked when Lorenia asked for a bed and then looked at him, if only briefly, with a blushed expression. No one noticed though, as he merely swallowed.

She really IS beautiful, Jafet said to himself and wondered, not how his life would be with her, but rather how hers would be with him, back on his island. She'd wear a short dress and... Sometimes Jafet's imagination was not under his own control. All of a sudden he had so many questions. For some reason he thought she was older than him, but he wasn't sure. Was she married? Certainly not or she would be at home with her husband. She could be engaged, though. Where did she live? Why was she here?
Lilypad's Dream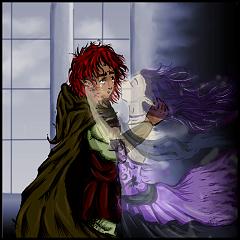 wrote:But then he saw her. She turned in the arms of a dancer. His eyes widened. Pushing his way through the crowd, he slowly made his way over to her. Panic twisted in his stomach whenever he lost sight of her, but he'd see her again almost as soon as he lost her.

The room became warmer the closer he came to his lady. If he had taken the time to notice anything else, he would've seen the floor and walls slowly turning a light brown. The snowflakes began to slow, and the ebony ceiling began to turn a soft yellow.

When he stood before her, the room was golden, pleasant, vibrant with life, laughter. He took her hand. She looked at him and smiled, "Not now."
Puzzled, he tilted his head, "I want with you, here."
"Not now"
"But-"
She kissed his cheek, "Soon." And she began to fade, as did the rest of the room. He clasped desperately at her hand, but it was soon air, dust... nothing.
Mourning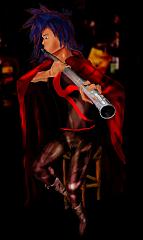 wrote:Breathing softly, he placed the flute at his lips and began to play, soft and low. He played a song of mourning, for the Sheikah, for his own heart, for those who had died today, for the dark time upon Hyrule.
Hero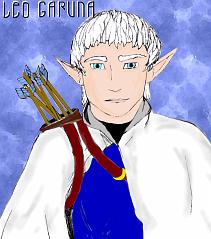 wrote:Lilypad opened his eyes. Snowy white hair came into focus. Squinting his eyes, he slowly became aware that a young man stood over him.

He breathed, and tried to move. Fully expecting pain and weakness, he surprised himself as he sat up swiftly. Blinking, he looked down at his hands. Flexing his fingers, he took an amazed, shaky breath. His strength had been restored.

He looked at the man standing beside him, knowing exactly what had happened, "You... you saved me, sir..."
Great Occassions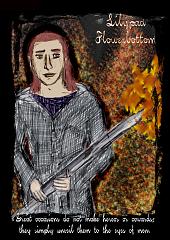 wrote:But Lilypad had always feared the dark. He did not know what was ahead of him, he did not trust what he could not see. He remembered it was one of the main reasons he failed in his studies as a wizard. But he knew that he had to move ahead. He would most likely be the safest to walk ahead because of his magic and fire to light the way, "I... I will go ahead to check if the path i-is safe... " Lilypad announced in a slightly choked voice, "My magic should be of some u-use..."  Looking at the pass, he paused. Gods, I'm so scared... "Will anyone go with me ahead?" He heard himself ask weakly. His cheeks grew hot with shame, his fear of the dark apparent, but he did not want to walk alone.
AAAAHH! SHADOW BEAST!! ... so what's your name, hottie?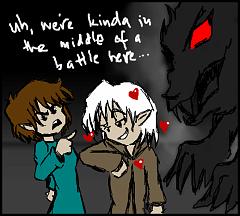 wrote:It was then that the young woman that he saw earlier at the inn called for him.

"Sir! Your arrows! Might I have them?"

Why does she need my arrows? Leo thought. But then was no time for thinking. Action was called for in this situation.

"Gladly!" He yelled. He raced over to where the young woman was standing, and took his quiver off his shoulder, and handed it to her.

"My name is Leo, by the way. May I ask what you're planning to do?"
The Fumbling Fool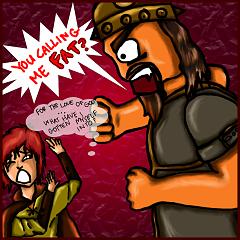 wrote:"I-I shall get you a drink? Yes, yes, th-that I will." Sage turned back to look at him, but before she could answer, Lilpypad scurried by her with his head bowed low. He looked over his shoulder at Sage, "I will be back soo- oomf" Lilypad bumped into someone. He heard a gasp.

Snapping his head forward, he saw he had bumped into a huge, warrior of a man who had then spilled his red wine all over a woman's white gown.

The battle scarred man towered over Lilypad, "You oaf! Look what you made me do!" Roughly, he grabbed Lilypad by the front of his coat, "You walking with your eyes shut?!"

Wide eyed and terrified, Lilypad stammered, "I-I am so s-sorry, sir. You see, you are just so large-"

"Are you calling me fat!? Like some lazy, good for nothing, simpleton?!" The warrior bellowed, his fists clenching in a threatening way.

Lilypad stepped back and bumped into someone else. He then head a thunderous crash. Spinning around, he saw he had knocked into a servant carrying a tray of goblets. The golden cutllery was scattered everywhere on the floor, rolling in every direction. He stepped back and bumped into the warrior again.

For the love of God, what have I gotten myself into?
Late entries
Lilypad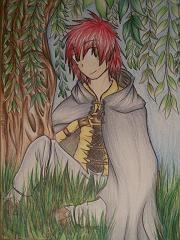 The Blu Knight Departs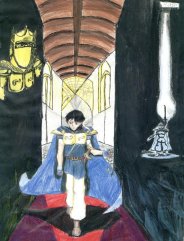 End of entries
So, there you have it! I want to say a huge thank you to those who have taken the time and made the effort to enter, particularly those who entered despite having other things to deal with (you know who you are). Every entry counts, so thank you all. As with last year, entrants are welcome to vote - I cannot stop you from voting for your own entry, but for the sake of fairness, please refrain from doing so. To those who haven't entered, please, please take the time to vote and show your appreciation for the time and effort your fellow board members have gone to. The voters are the other essential half of the coin, no voters means no winner! So, without further ado, let the voting commence! Good luck to all entrants!
Important! Each voter is allowed a MAXIMUM of 2 votes. If you wish, you can vote only once. REMEMBER, once you have clicked the vote button you CANNOT return at a later time to place a second vote. If you choose to use 2 votes, you must place them both at the same time.