I am looking for Box Scans for the following US & N64 game boxes to make my own replacement boxes.
I must stress these are not for sale and anyone that ever see's repo boxes being sold as genuine needs to report and name and shame.
Here is a list of the outstanding: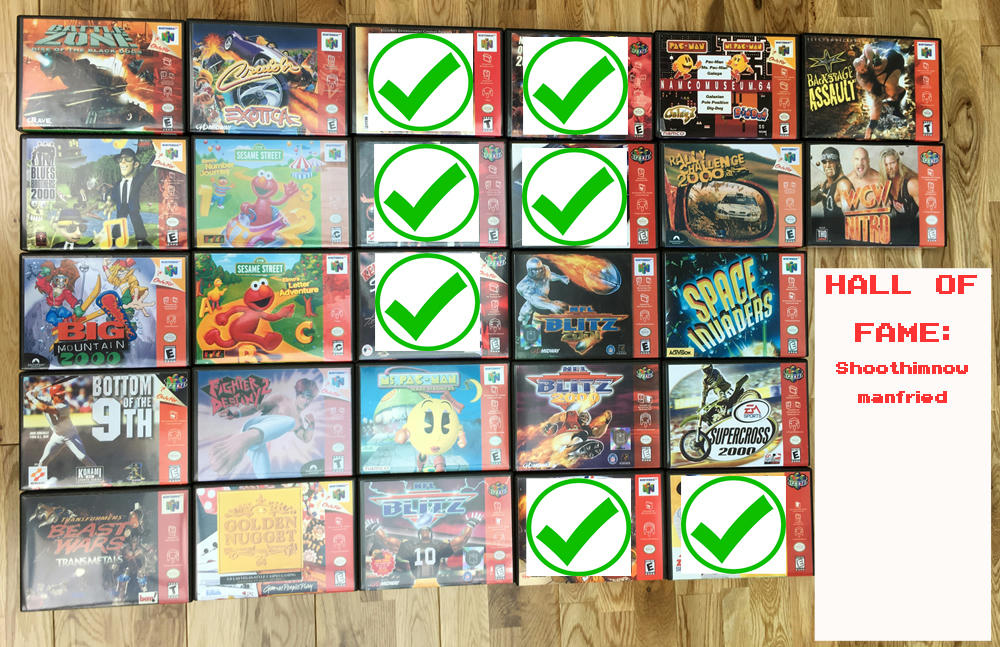 PAL N64 Remaining: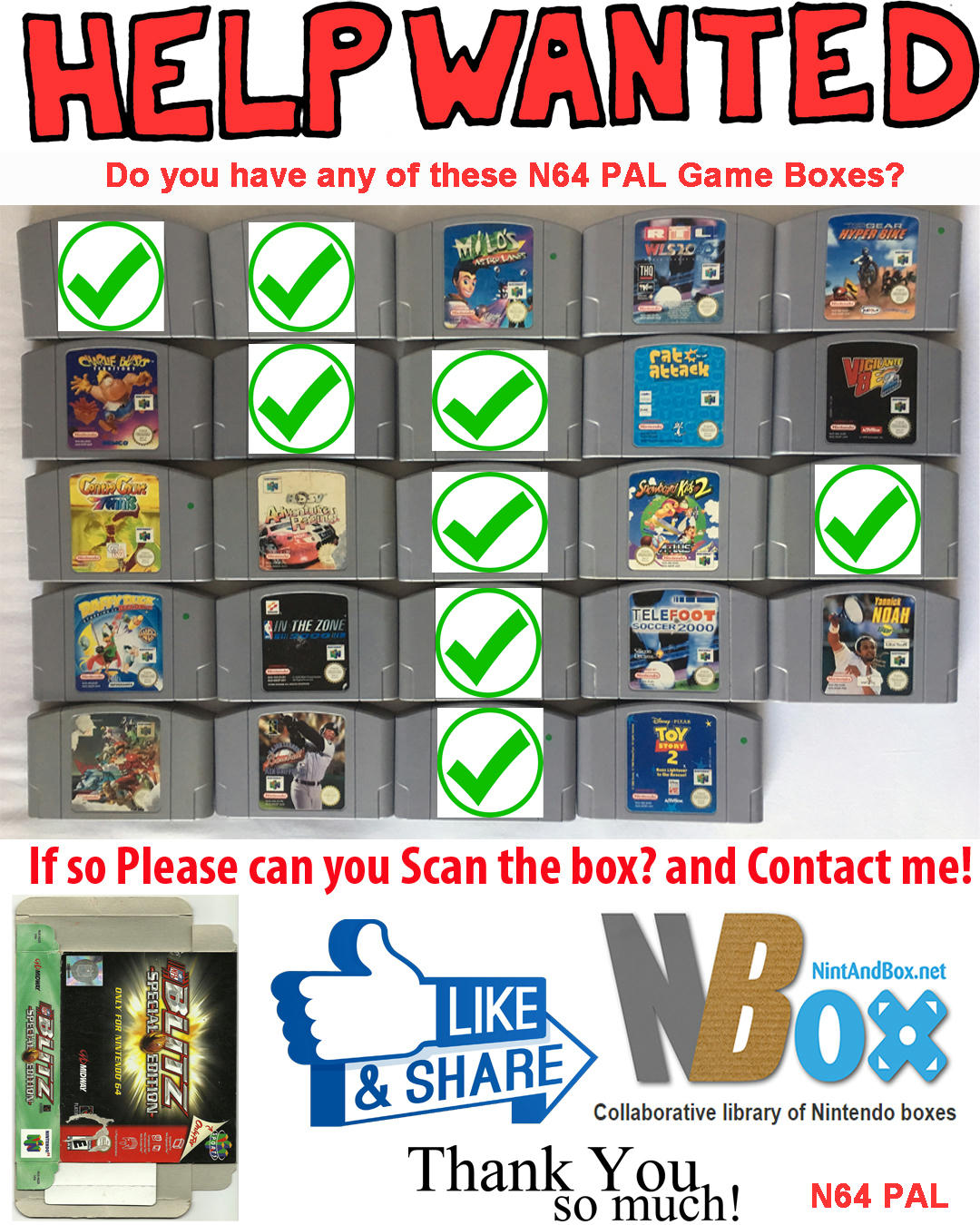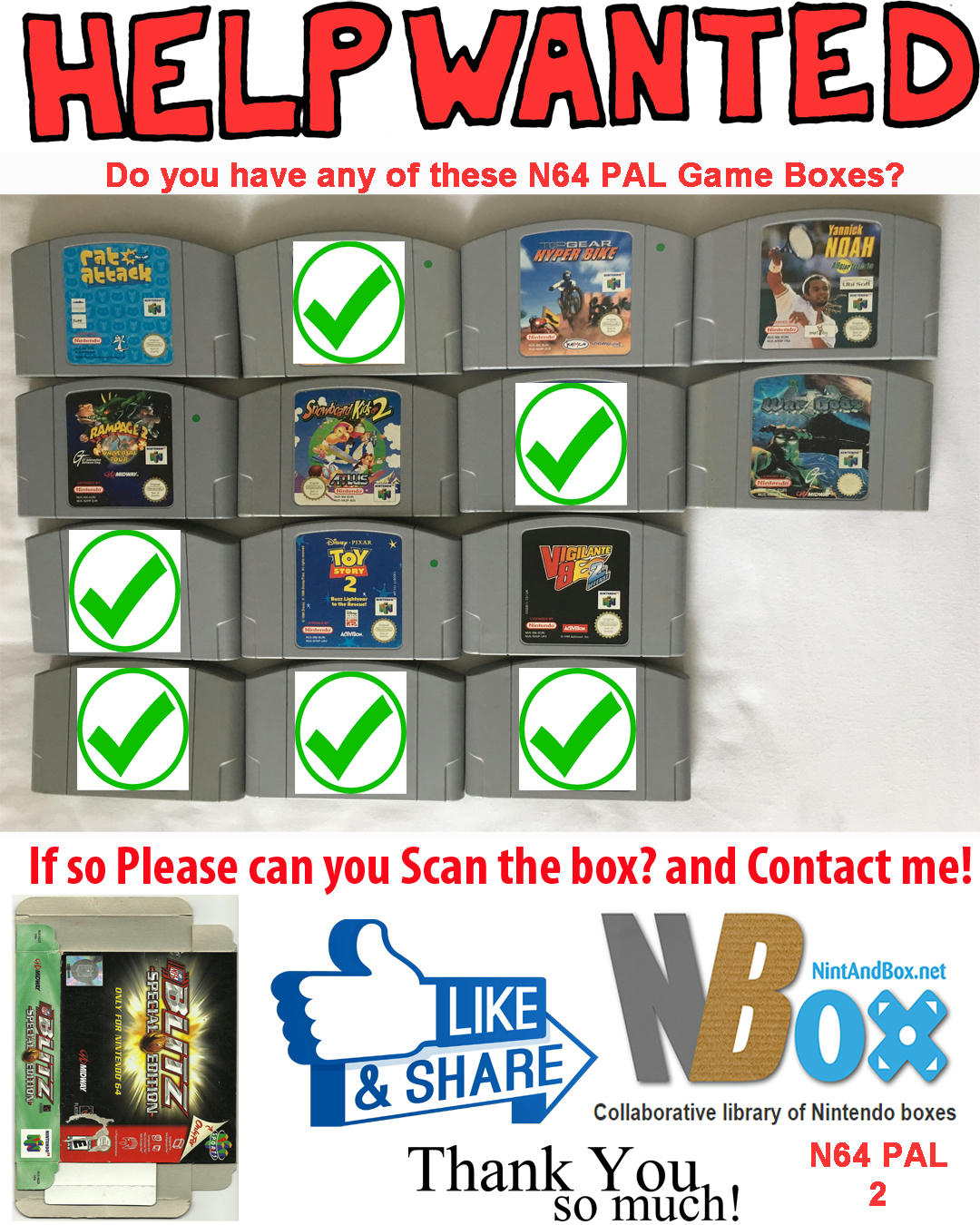 Any questions just ask and If anyone needs any Artwork for their site etc please let me know.
Have a nice day.