All NAKTC members and a handful of non-member supporters are on the plaque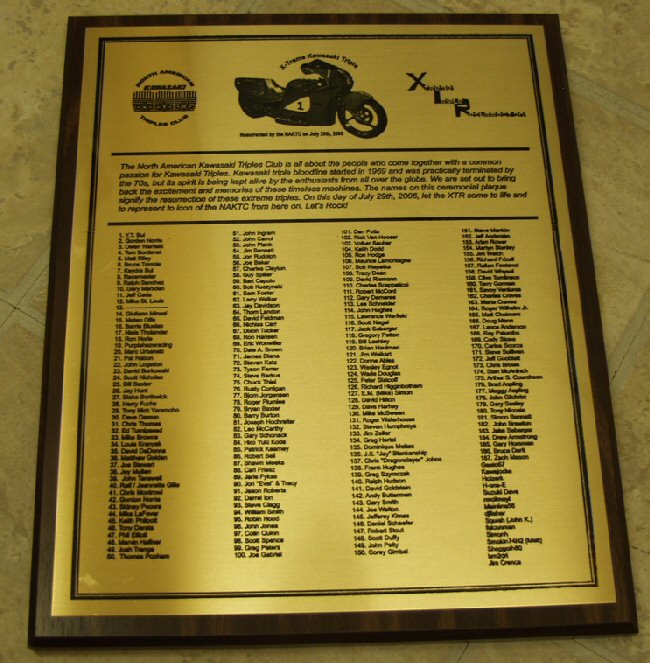 Not all attending members were around at the time of the pic was taken. Very regret that Killswitch couldn't make to attend the unveiling ceremony.
From left to right:
Jeff, Zach, Owen (Mr. K), Greg, Bill (Bandit), Stan, Dan (Boilerdan), Shawn (Big-Guy)
Bottom:
YT (T-Man)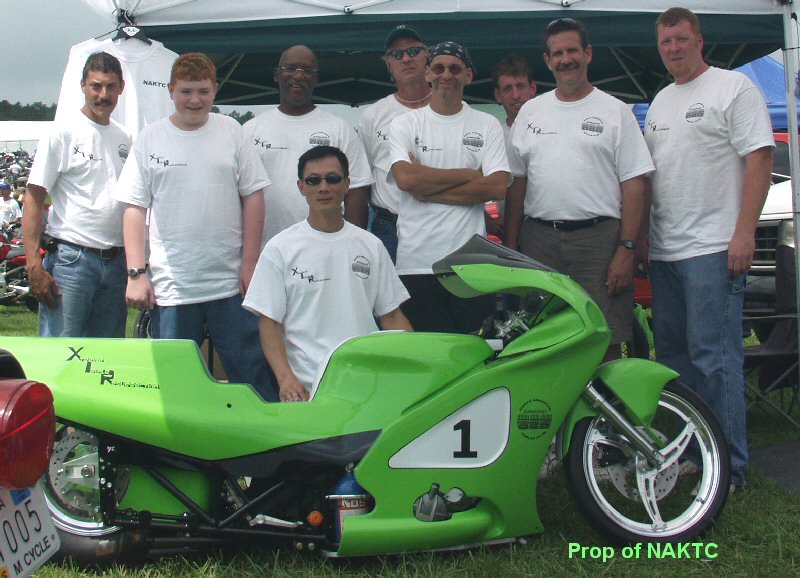 RB did hang around with the NAKTC a bit longer this time around. We all had a great time this weekend. As expected, RB had a note book with him and every time there was a triple in sight, he would pin it down and catalog right away.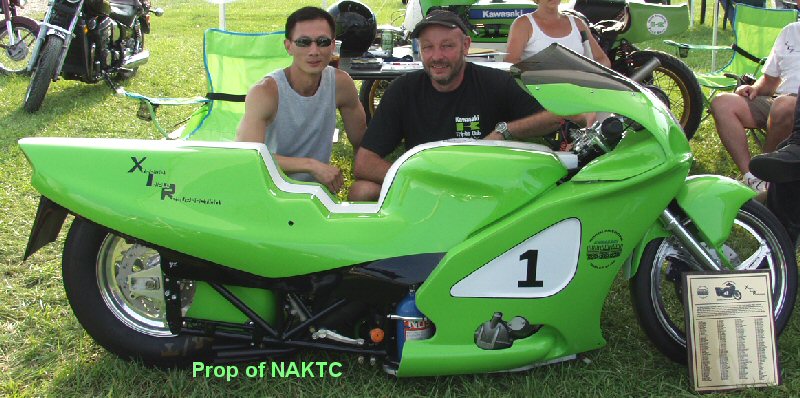 After uveiling.
XTR turns out beyond what people expected. The common questions from people were:
How fast?
- Answer: Fast but don't know for sure
Who Built it?
- T-Man is the creator, Shawn (Big-Guy) is the builder
Who's gonna ride it?
I will certainly try to make a pass. The big-guy wants to make a few. May be a few key members with dragracing experience who I would allow to take a pass for fun. We will likely to look for some pro rider eventually if we want to pull the best number.
Once again, the bike is not built primarily for racing, it is built to be a part of the NAKTC. It is mainly built to revive our club and bring new faces to our club.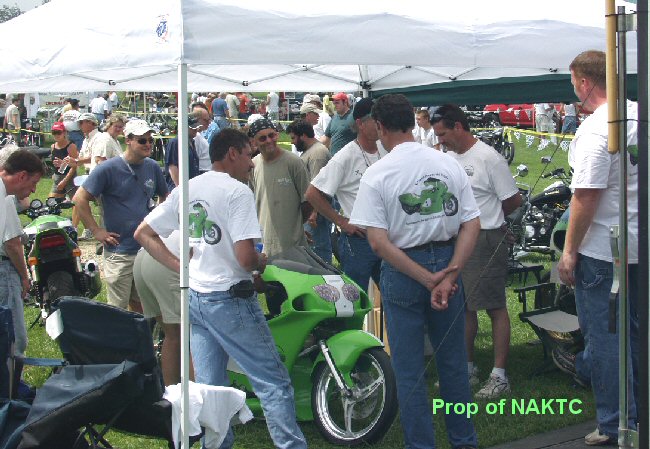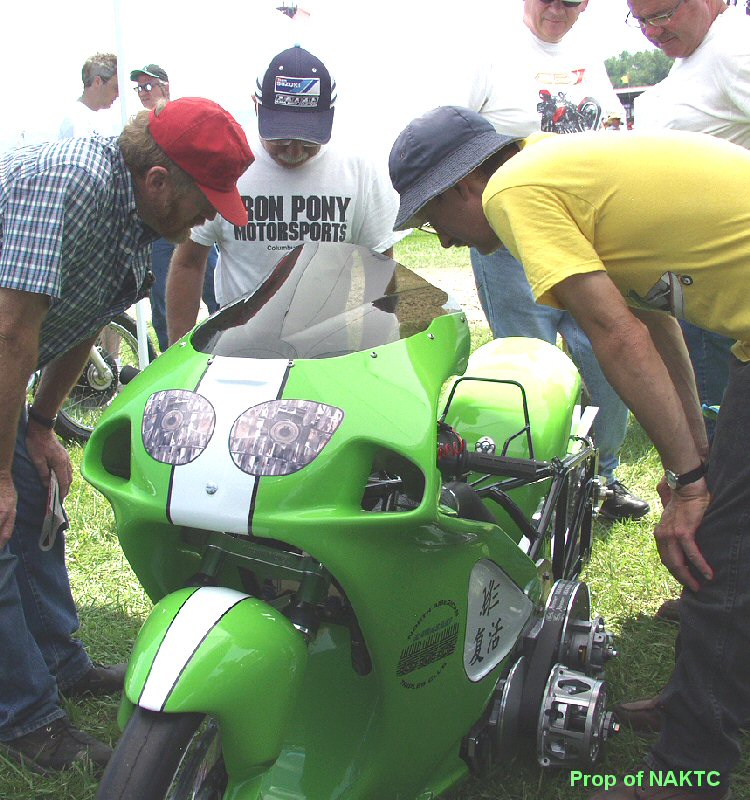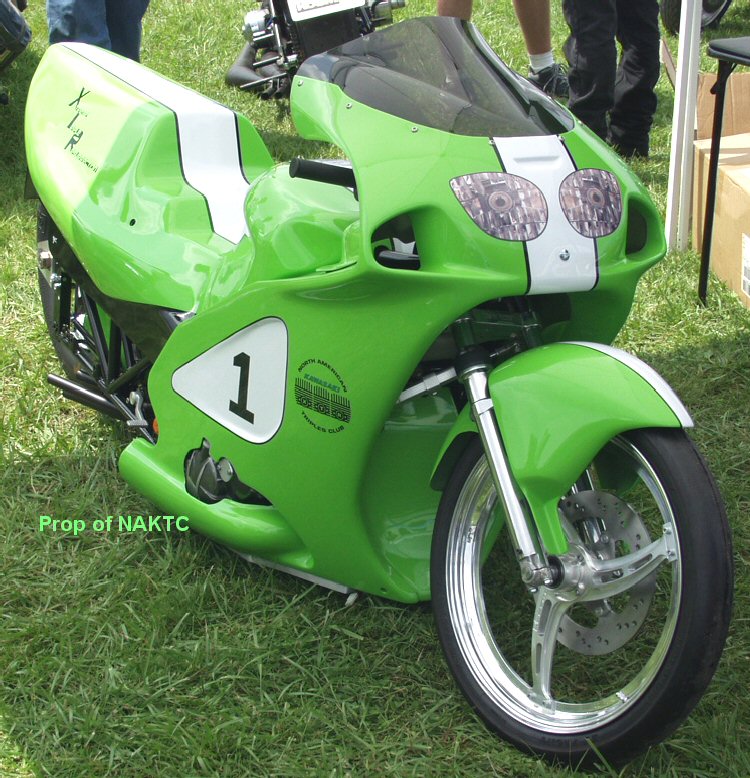 A lost member, Donne A., located at Mid-Ohio. He was reinstated.