Early in July Tim Neate posted some photos of the Leyland Dafs drops, flatracks and loads that he had mastered for CMSC. I bought and, unusually for me, built most of these resin and white metal kits when they first came out back in 2000 or 2001.  But I never quite finished the flatracks and for the last 17 years they have sat in the bottom of a drawer with a number of other unfinished models. The water and decontamination flatracks had been fully built and painted but needed markings and I could find no suitable transfers for these. When I mentioned this in a response to Tim's post he generously offered to send me the left over rub down transfers that the had had made when he produced the masters. As a result I have finally been able to finish these models.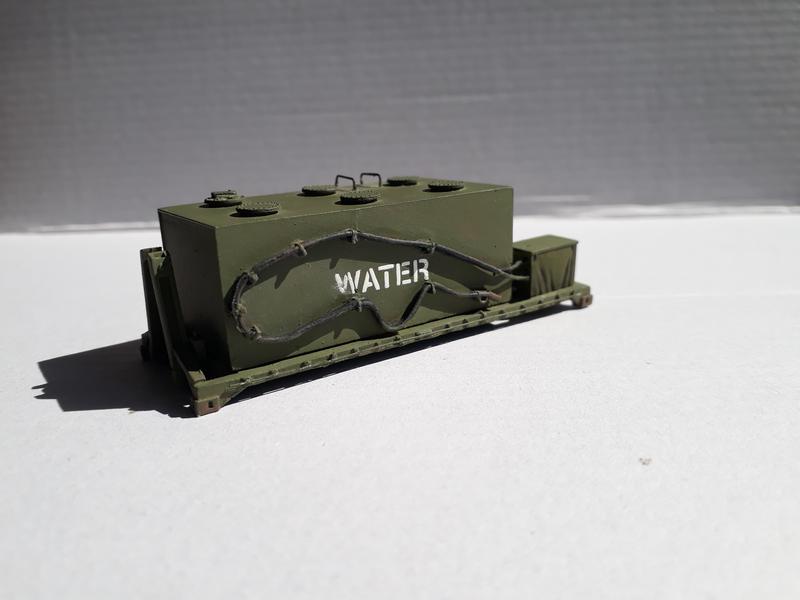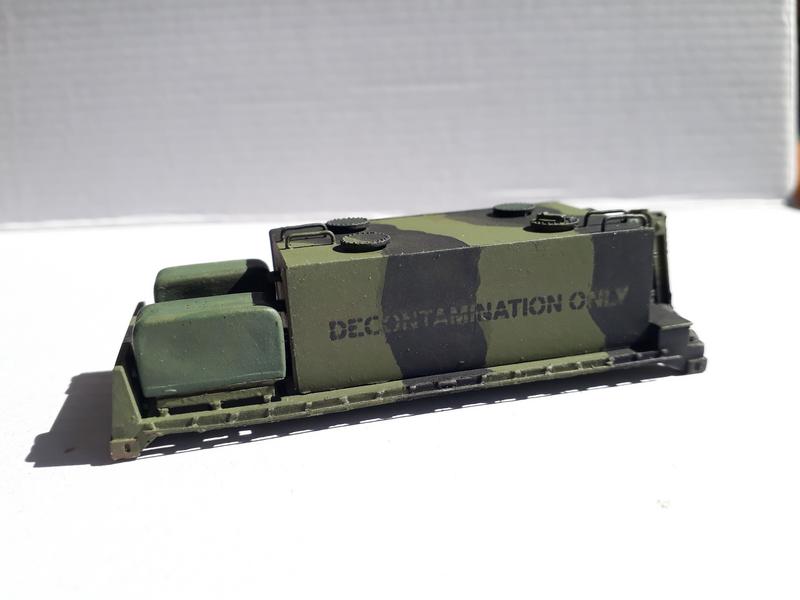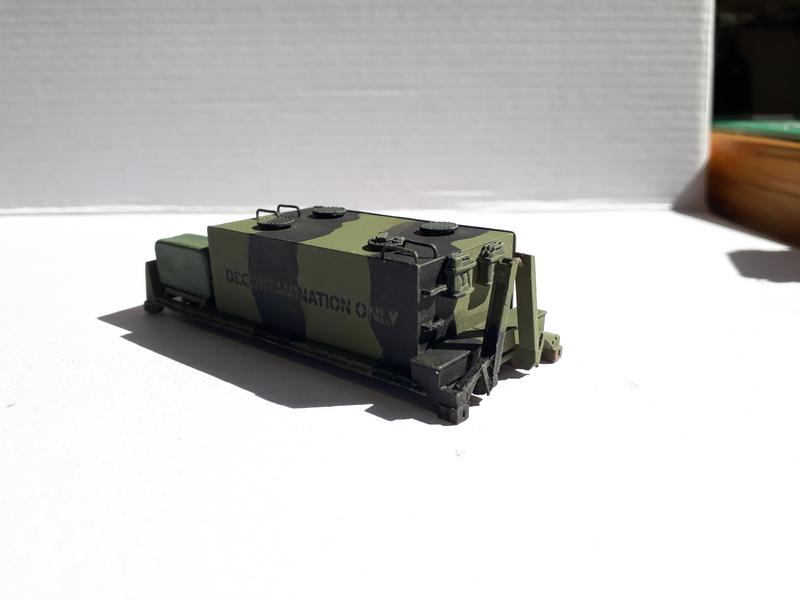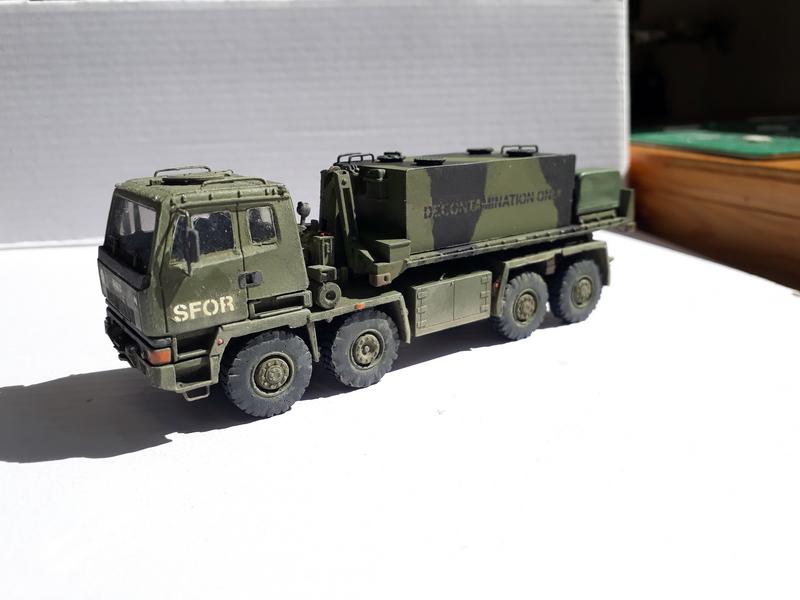 Tim sent me two sets of transfers - one in black and the other white. The white would have worked on the camouflaged decontamination flatrack but I really wanted to mark it as I had seen in various photos which showed black lettering on the green background and green on the black. I therefore decided, with some trepidation, to try a technique that I had read about many years ago. I applied a stripe of green paint over the black where I wanted the lettering to go, applied the black rub down transfer, and then repainted the black area over the top of the transfer. When the black paint was dry I scraped it and the rub down letters underneath away with my thumbnail in much the same way as you might with a scratch card leaving the outline of the lettering in green below. Although it's not perfect, I'm satisfied with how it turned out, and happy that I've finally finished two very old shelf queens.
Incidentally the Leyland Dafs Drops in the final photo is the one that Tim mastered for CMSC which he has now passed on to Friendship models.